Hi everyone! I thought I would share this vintage wedding shower I helped plan along with the very talented Melissa of
ADORE
. We went with a vintage schoolhouse theme since the lovely bride-to-be will soon graduate with an elementary education degree! We drew inspiration from Anthropologie and of course~ various pins on Pinterest. Hope you enjoy!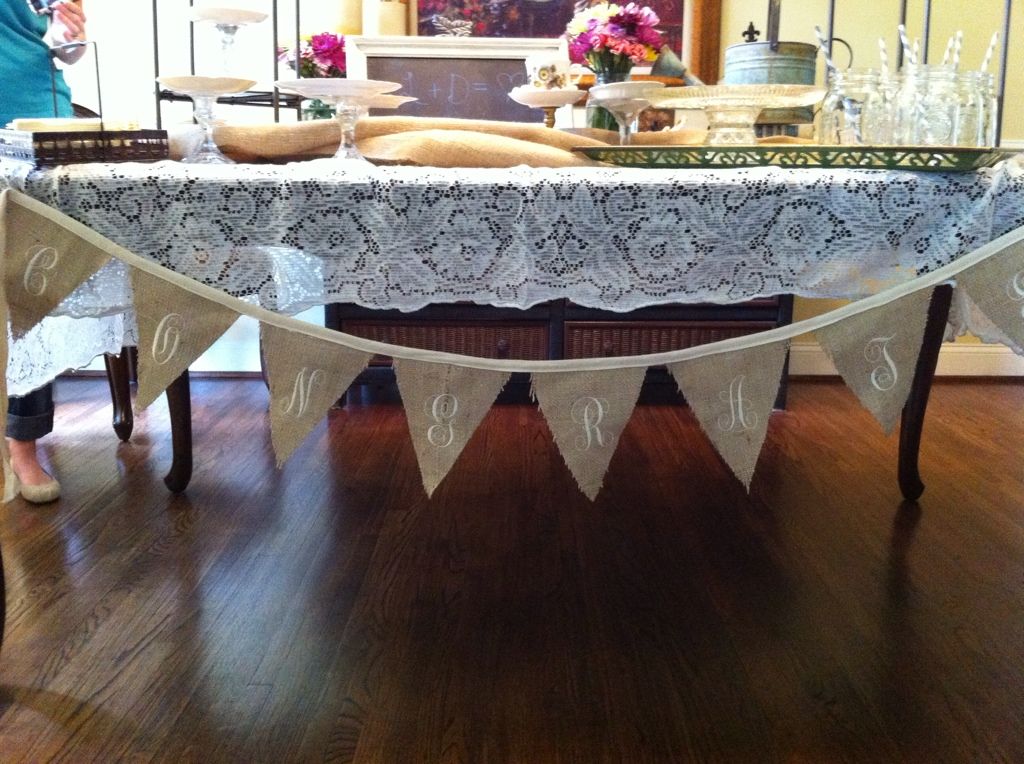 Burlap was a definite must for the vintage look, so I decided to make a burlap bunting. I embroidered the word "congrats" and hung it across the food table. We used an antique lace tablecloth and layered on a hodgepodge of vintages item we had on hand. One thing I learned when decorating vintage~ it can never look too cluttered or layered!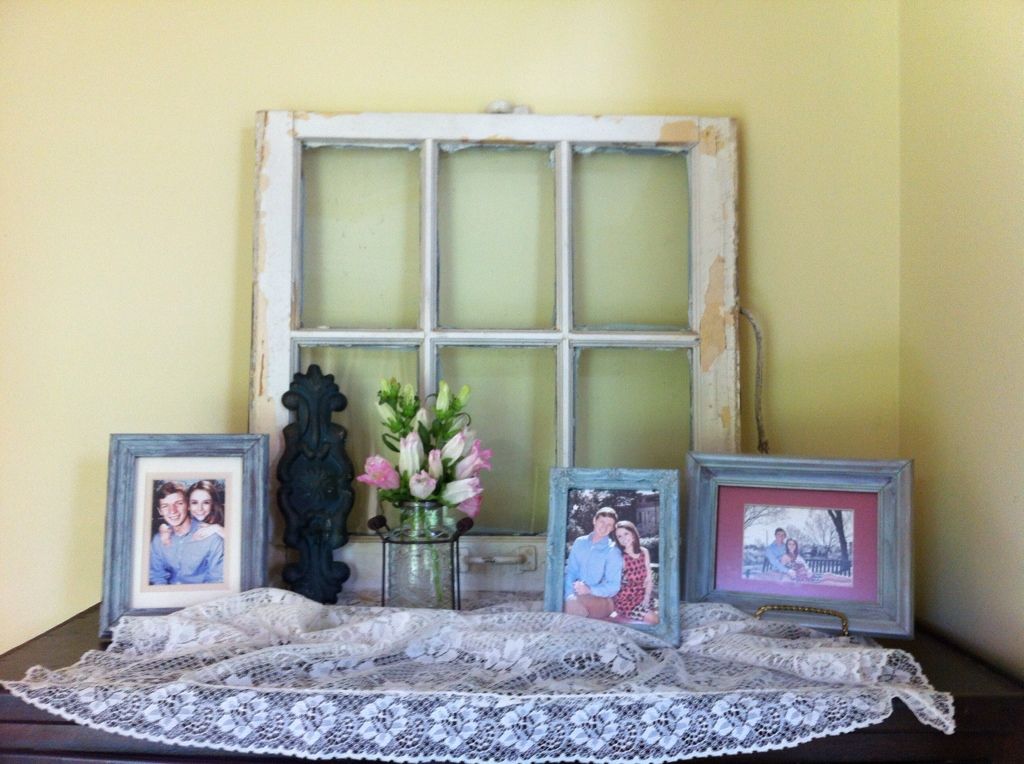 I took some old wooden frames I wasn't using and painted them a gray-blue color as sloppily as possible so they would look vintage~ ha! Then I framed a few engagement photos of the bride and groom to add a personal touch to the shower! I love this old window pane Melissa had-- it made such a cute backdrop!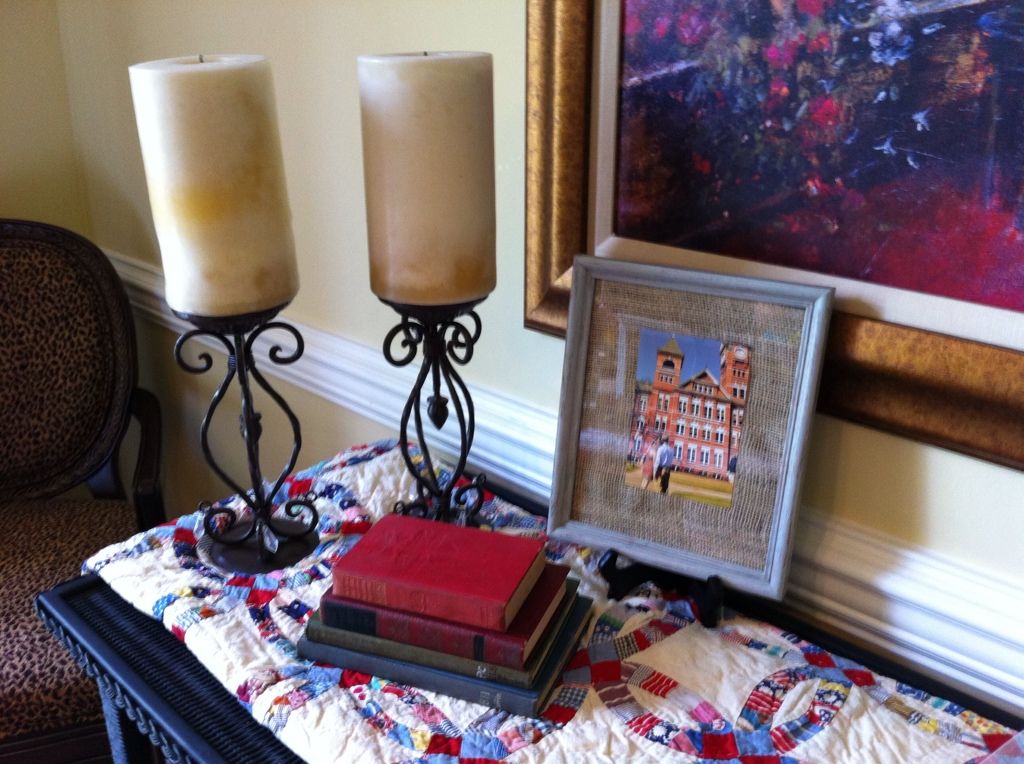 We laid my great great grandmother's quilt over the buffet table and decorated it with vintage books and more photos of the bride and groom.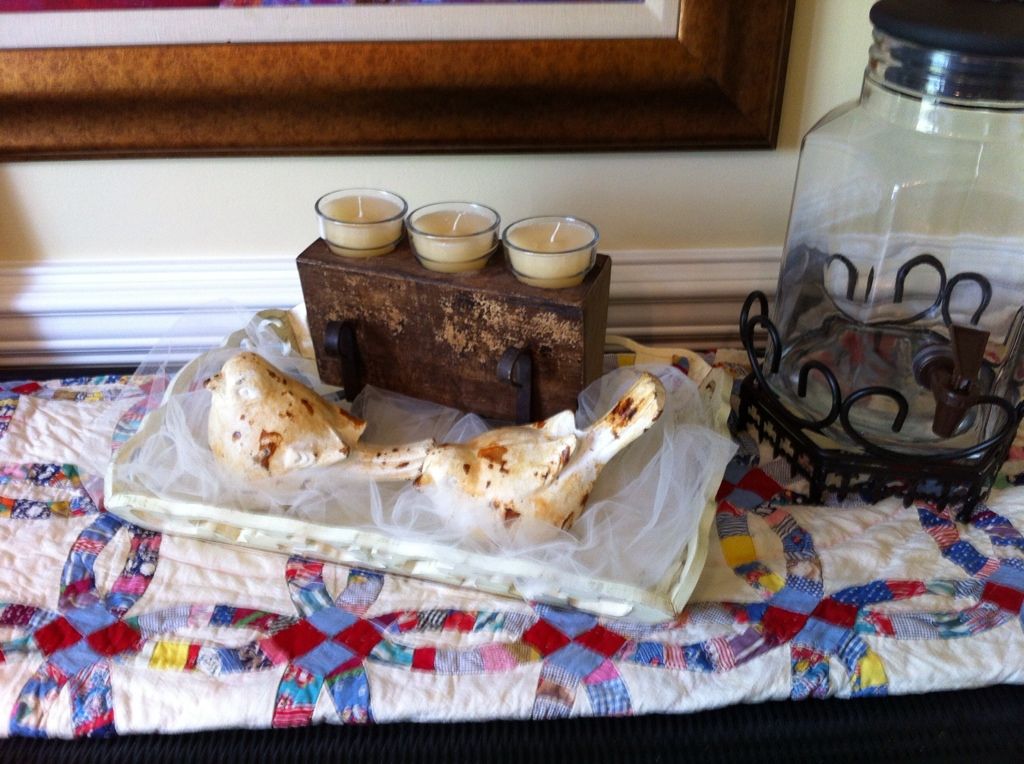 I love these Anthropologie love birds we placed on the buffet table. The drink dispenser on the right was filled with fresh squeezed lemonade for the shower!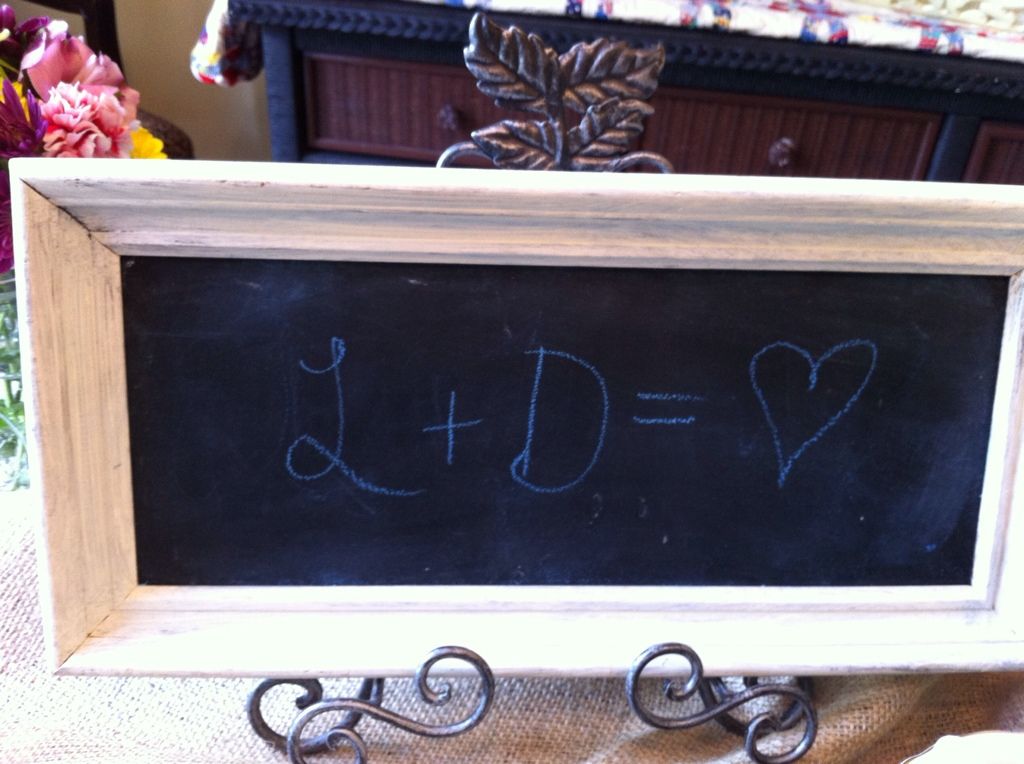 Sticking with the schoolhouse theme, we used this little chalk board on the food table and wrote the bride and groom's initials on it. (You may recognize this from my breakfast nook!)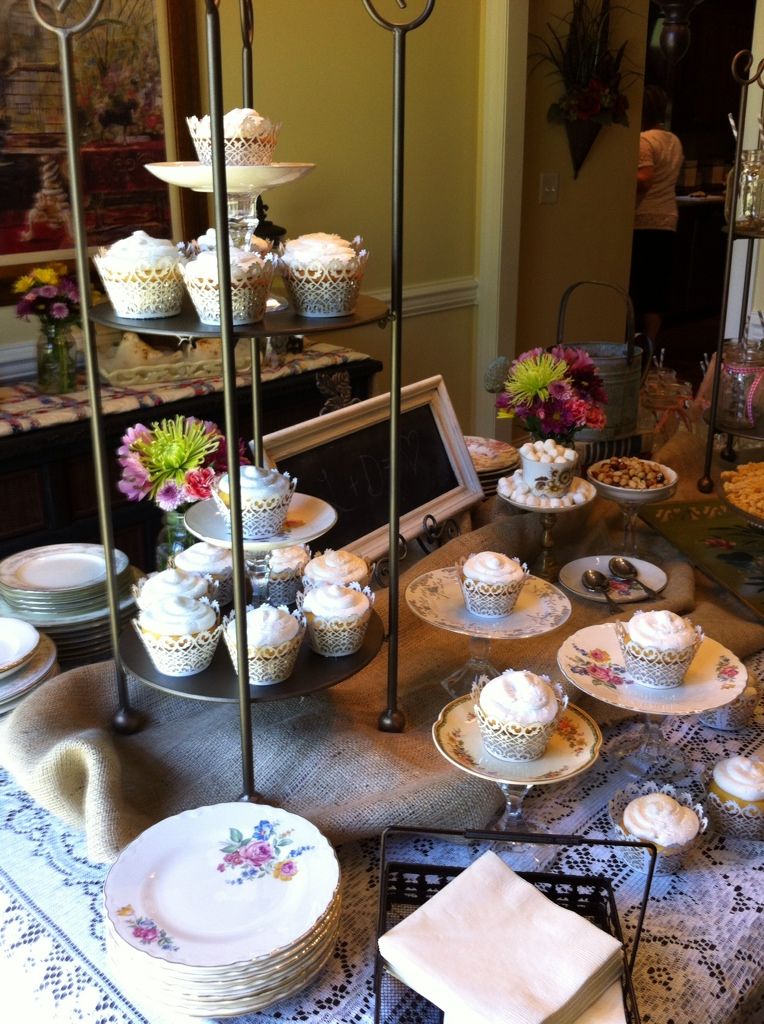 We asked several of the hostesses to bring old china plates and then we just mixed and matched them to serve our food on. Some of them were stacked on top of crystal candlesticks and became cupcake displays!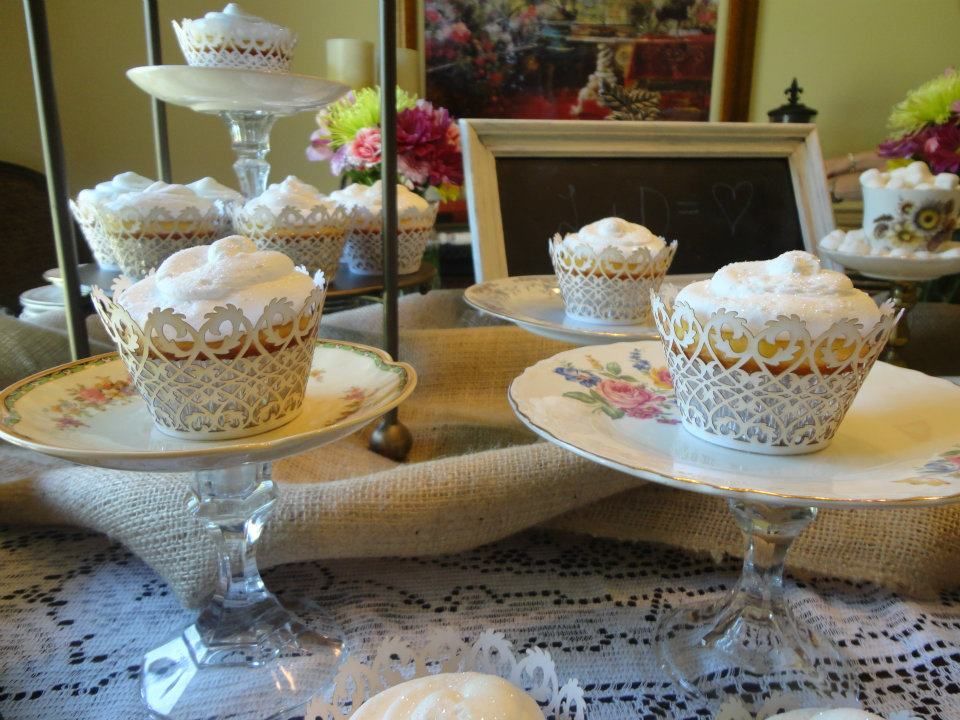 Here's a close up of the adorable cupcakes. I just love the lacy wrappers and glittering icing! You should note they were quite delicious. :)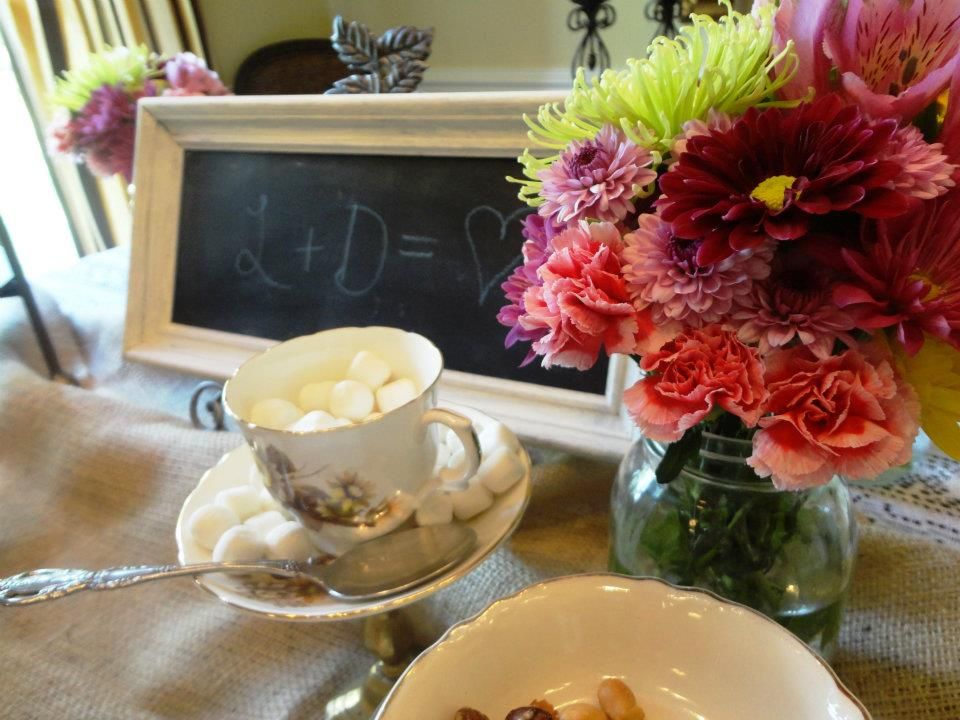 Mints and nuts were served in vintage teacups glued to gold candlesticks!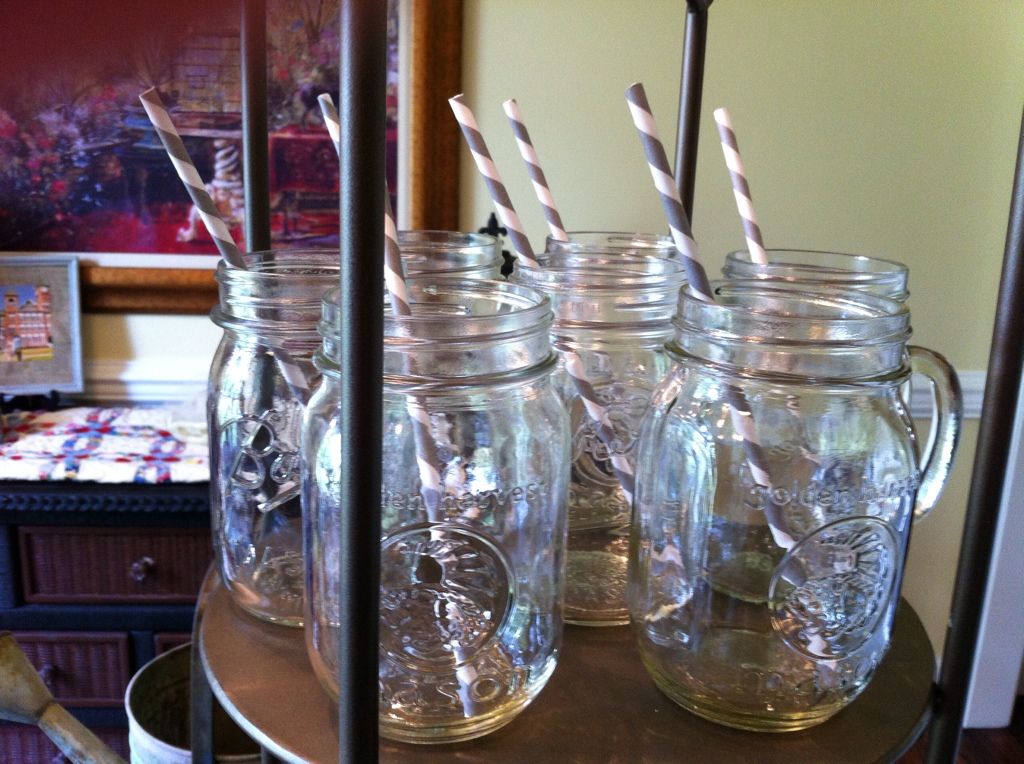 What is a vintage party without mason jars and paper straws? Everyone looked so cute drinking their lemonade from them!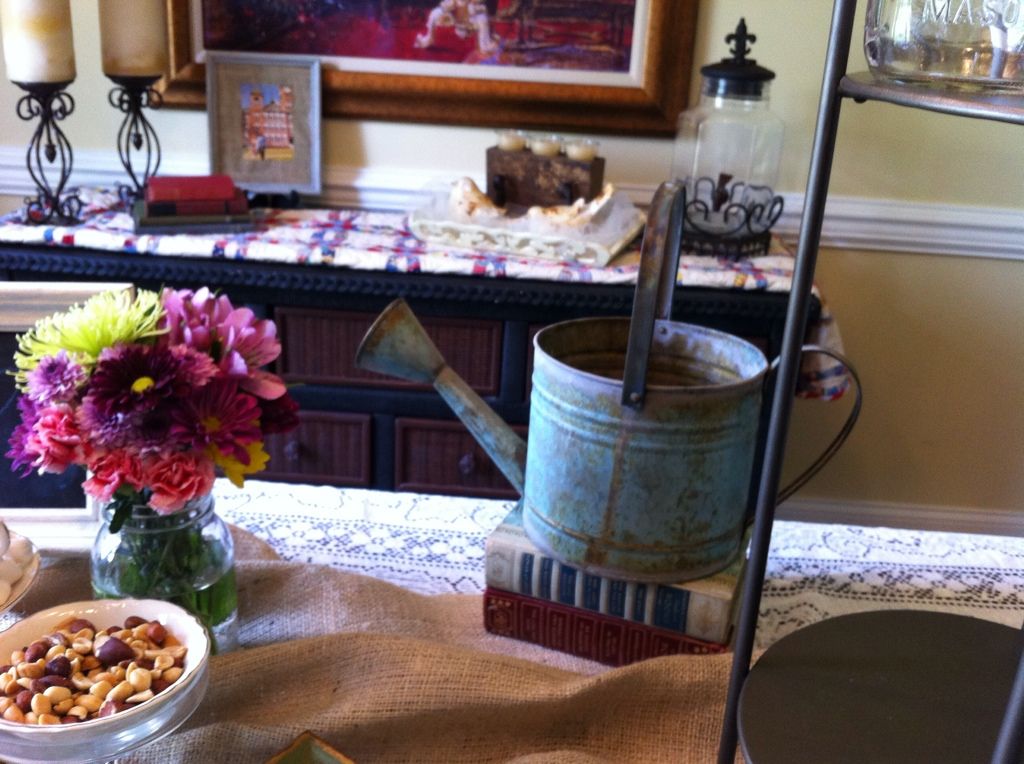 An old vintage watering can was stacked on top of some schoolbooks. We also used large mason jars as vases for fresh flowers which were arranged by Melissa.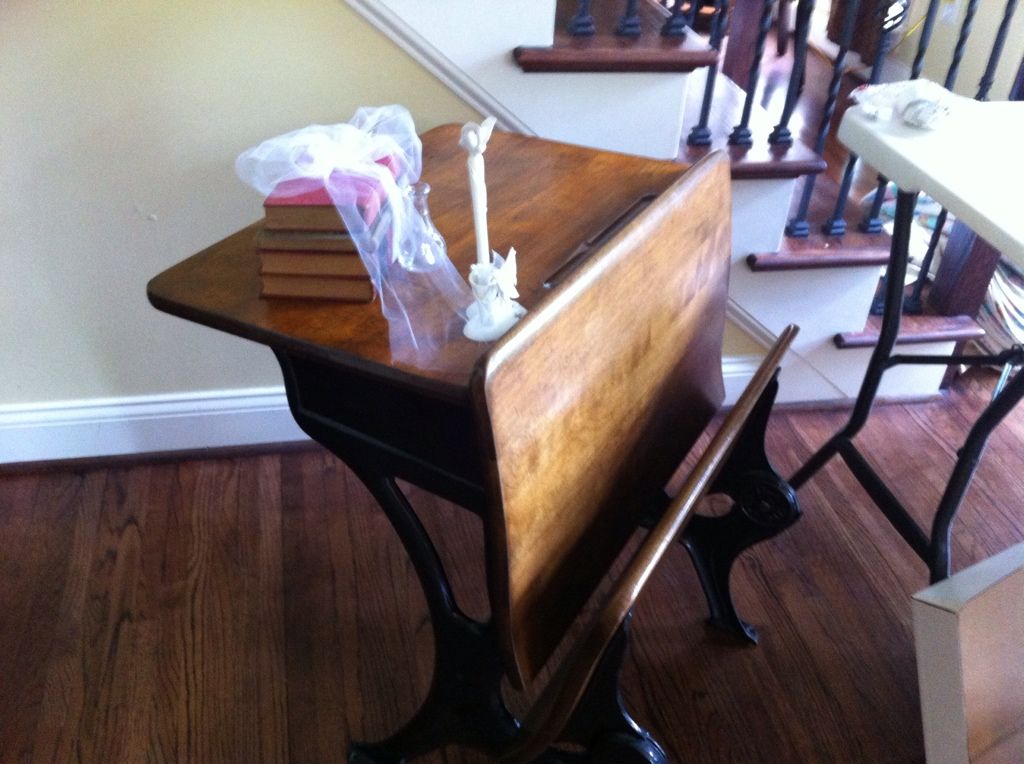 We were lucky to borrow this old school desk to use as the guest book signing table!
Overall I would say the shower was a success!! The bride was so happy and enthusiastic about all the special touches we added. I was glad to be a part of such a wonderful couple's shower!
Tweet