It's been a little while since I've updated you on my house progress! I had originally intended to wait until each room was complete to post pics, but I think progress posts will be more fun. I love to see before and afters! So, here's a look into the living room as of now!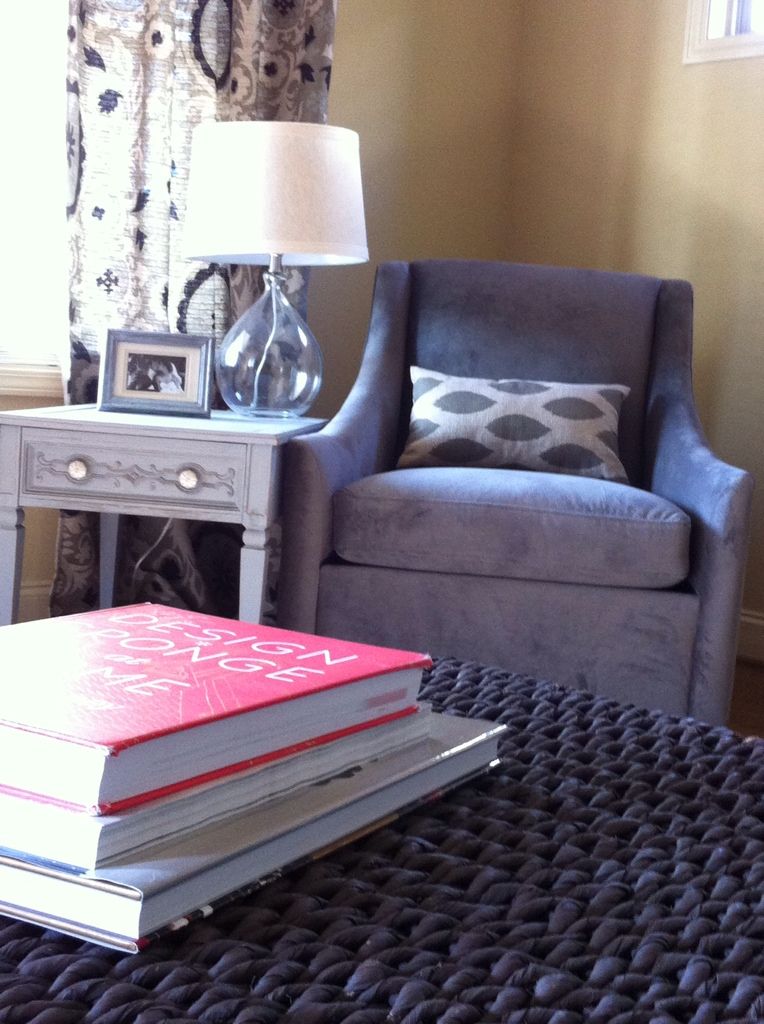 Here is one of the infamous chairs that I have a love/hate relationship with. Sadly, they were first delivered to me in the wrong color. Several customer service calls and FOUR months after I ordered them, they were finally in my living room... but they are.so.worth.it! They are from West Elm and the color is called Otter~ a perfect shade of grey-brown. And you better believe I got a nice discount for my troubles.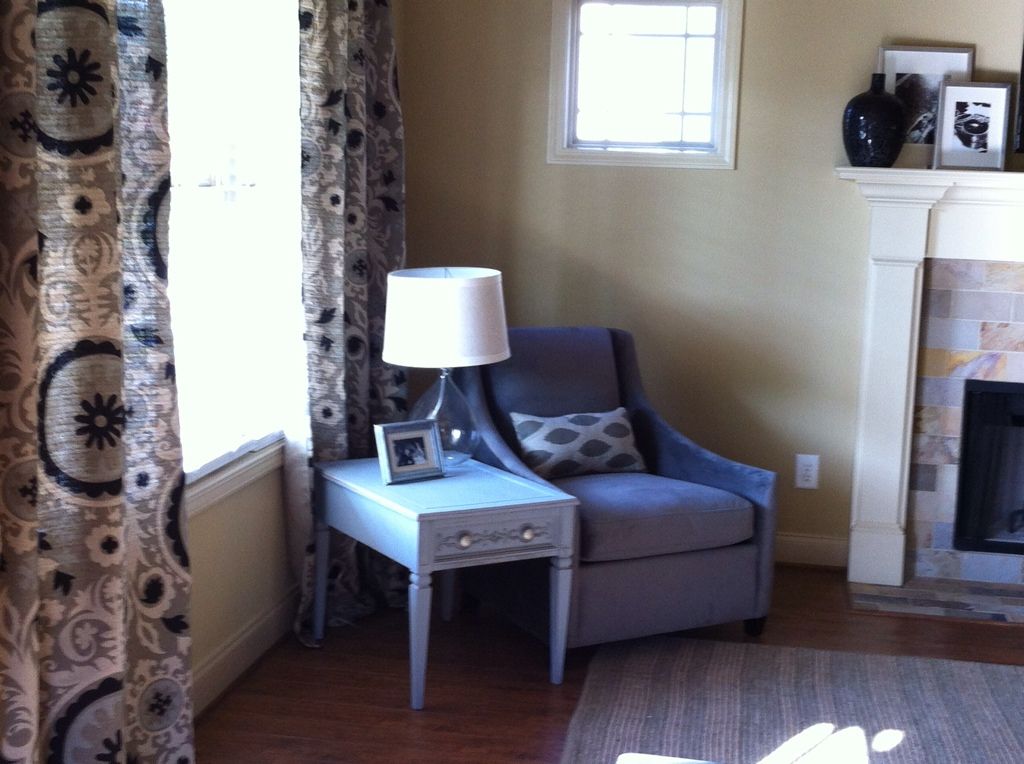 End tables are from a local consignment shop and were only $30 a piece! Lamp and shade are Target knock offs of a similar lamp I fell in love with from West Elm.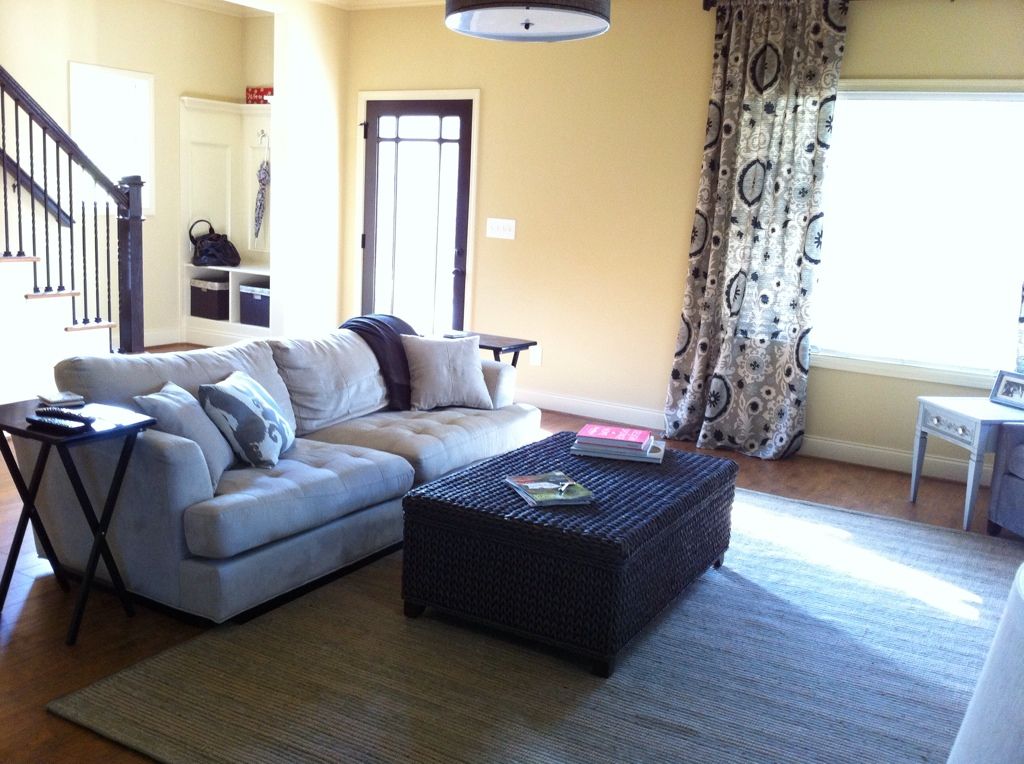 Here is the view into the living room from the dining area. As you can see, I am still in need of some side tables for the couch, but for now our TV trays are doing just fine. Ha! You would think that would be an easy decision!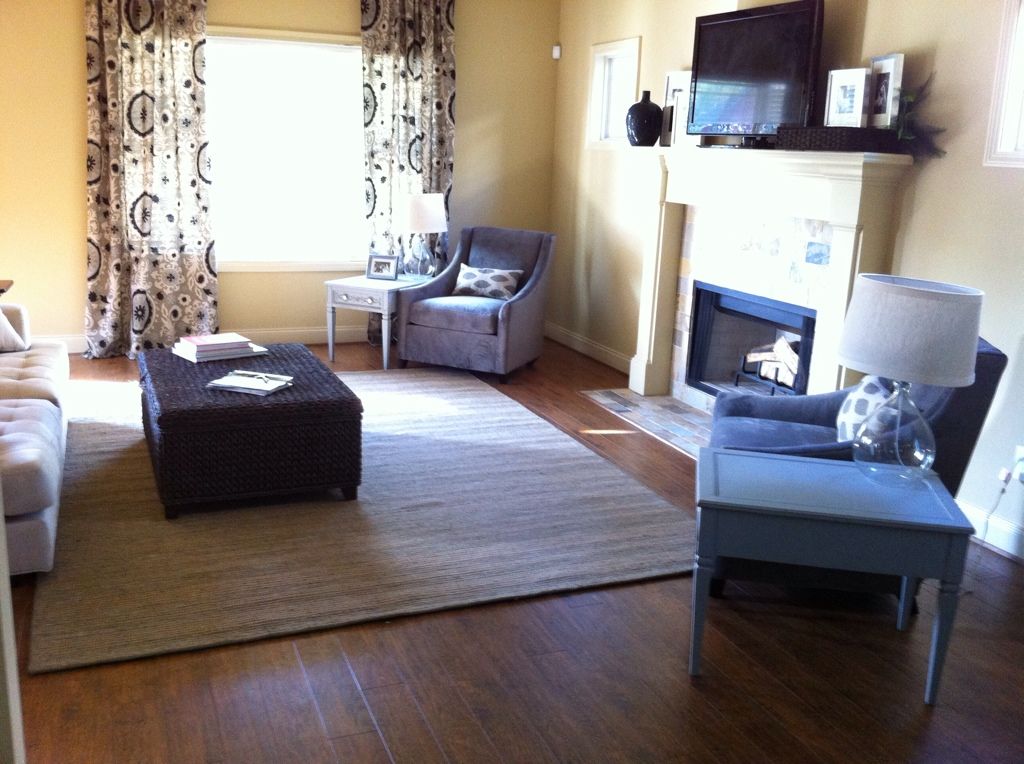 The rug was a lucky find at a local going-out-of-business sale. The wicker coffee table is from Z Gallerie. My mom got tired of it in her living room, so I volunteered to take it off her hands~ ha! I spray painted it in a dark grey brown. It's a nice place to store blankets and stuff!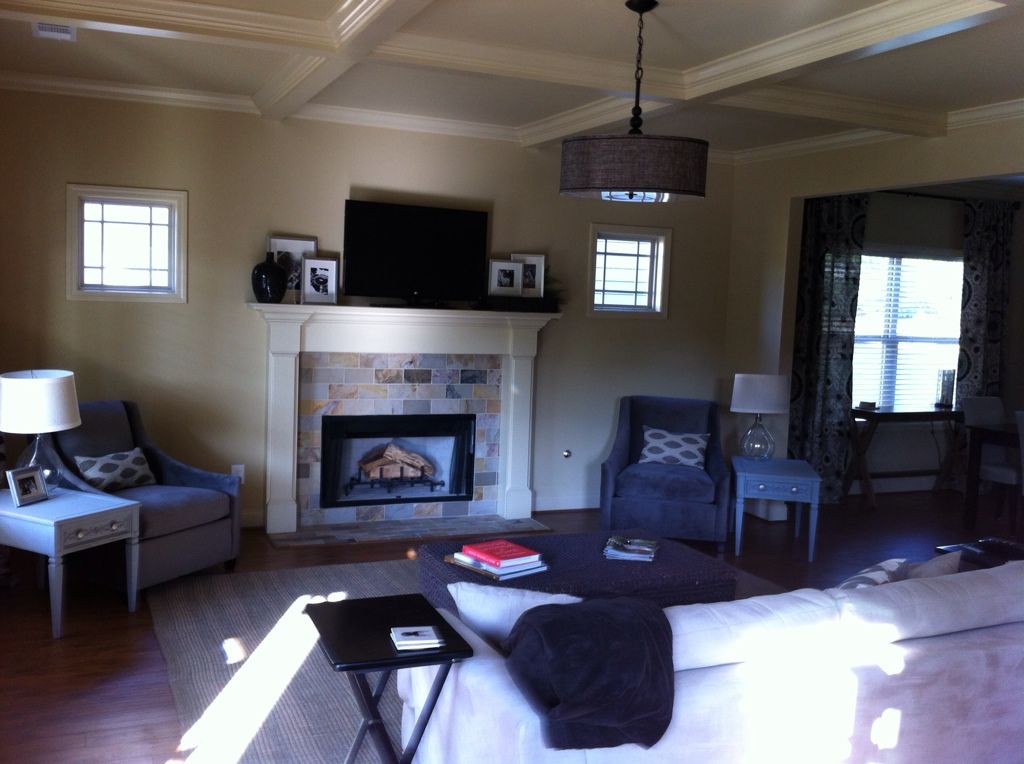 And here's a look into the living room from the staircase. I'm not quite satisfied with the mantle yet. It sort of changes daily. I'm open to suggestions. :)
Hope you enjoy! Have a great weekend!
Tweet