I was busy busy this weekend! It was the fun kind of busy though! I made a huge list of projects I want to get done and decided to check a couple of those off my list!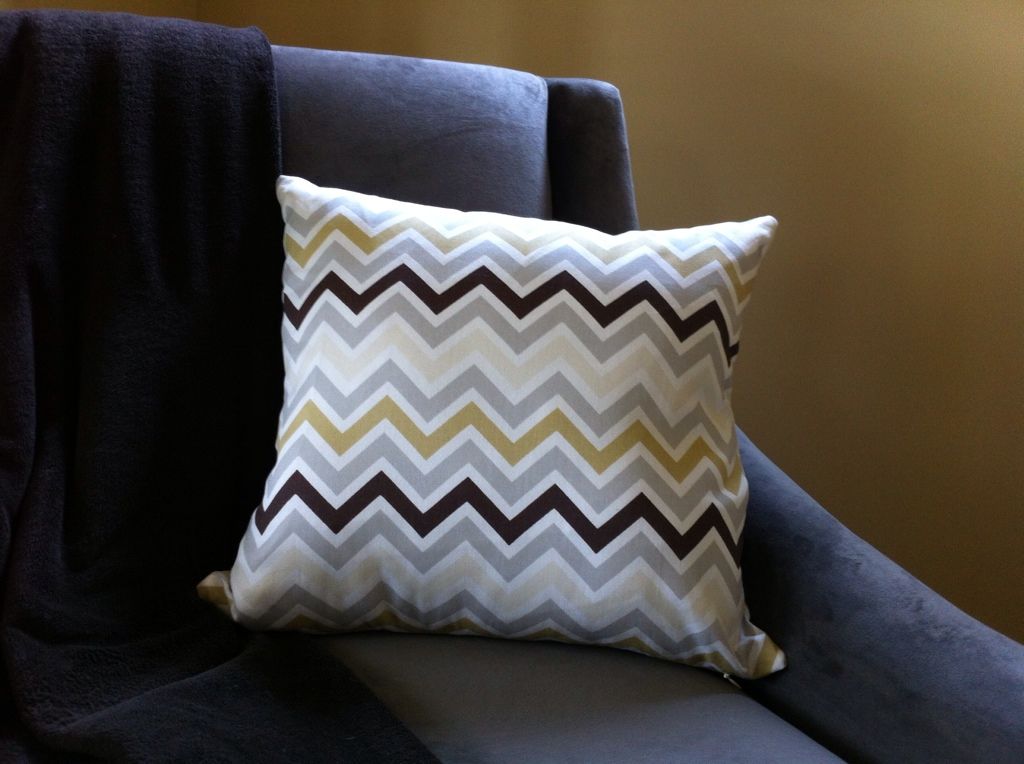 My first project was to sew up this pillow with my new fabric that just came in. Don't you just love chevron? I love that the brown and gray colors make the playful print seem so sophisticated. You can buy it
here!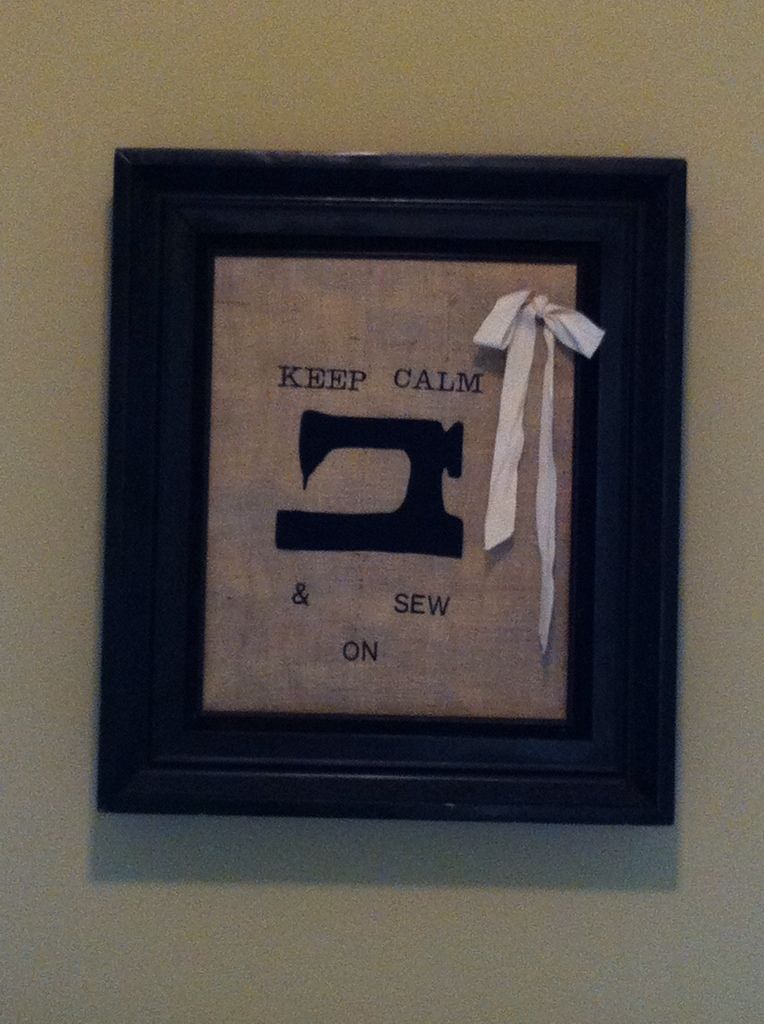 Next, I made this little sign for my sewing room. I embroidered the letters onto burlap, then I cut out the sewing machine silhouette using black fabric and used spray adhesive to glue it down. Then I just wrapped the burlap around a canvas and framed it in an old black frame.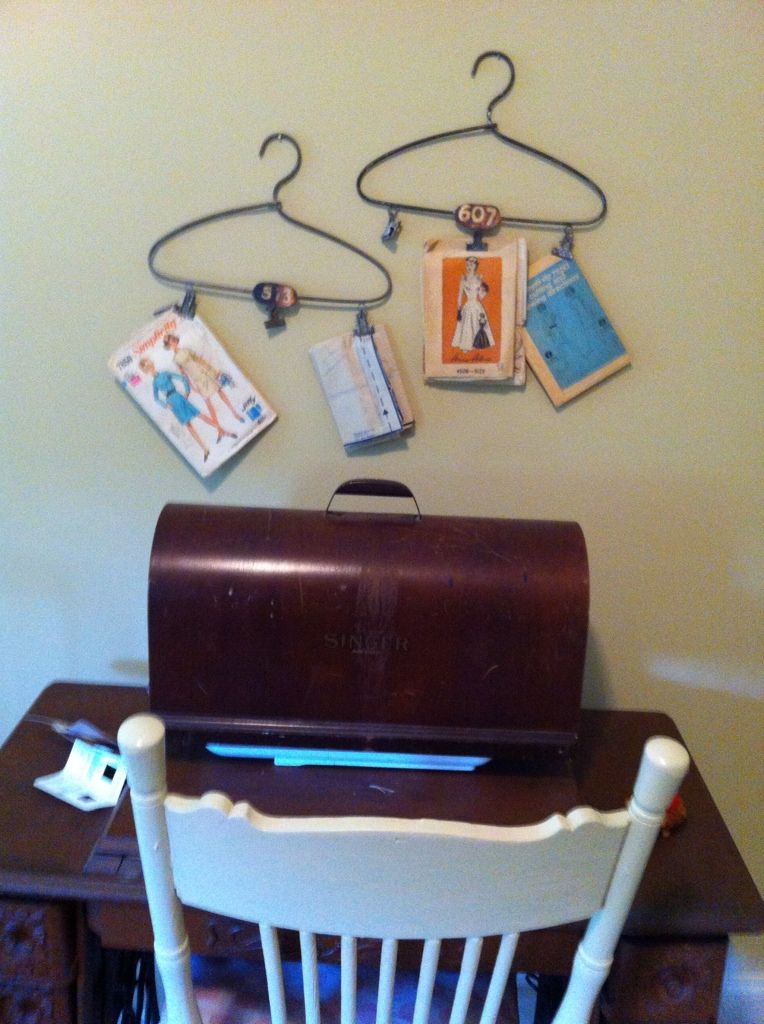 I also hung up these cute vintage looking hangers I found while antique shopping last weekend. They have little clips on them so I clipped some old patterns to them. My sewing chair got a little makeover as well. She was originally light pink, but I decided to go for a more sophisticated almond color.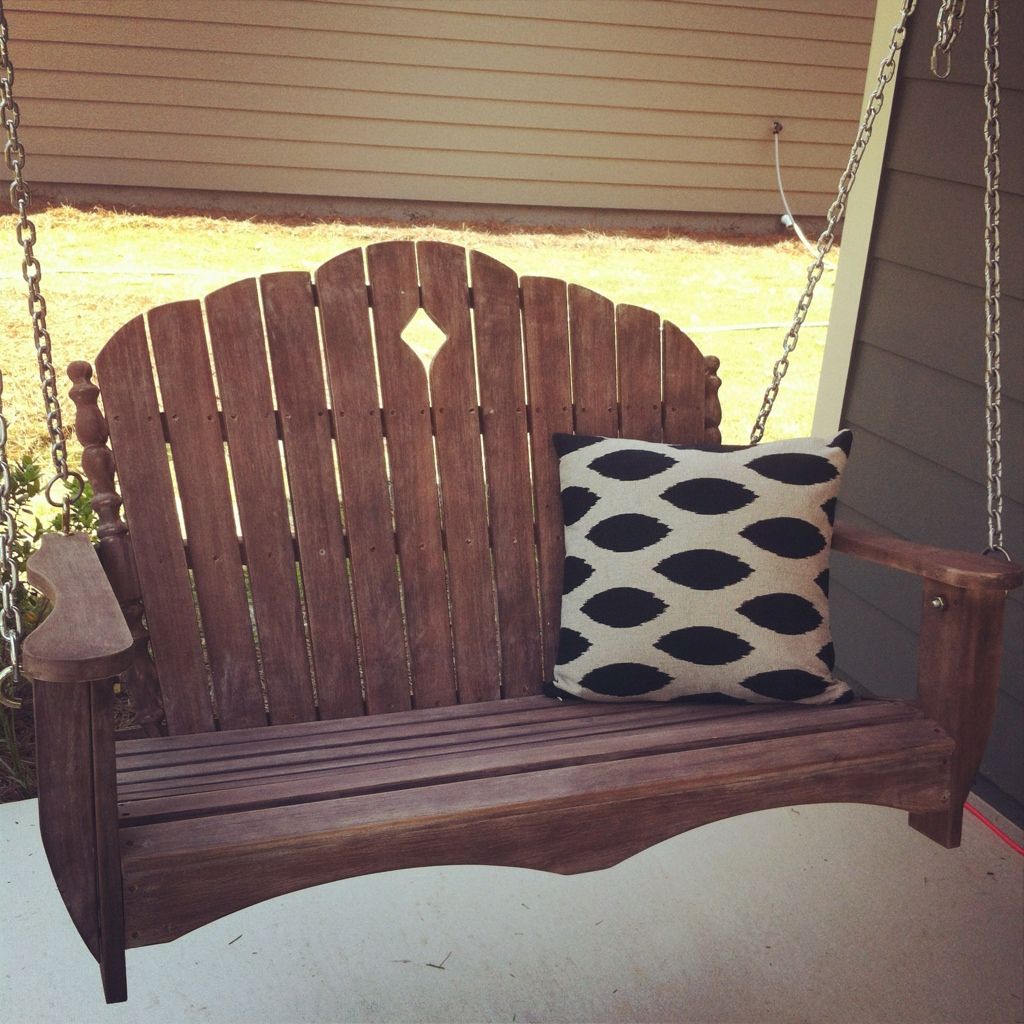 Matt joined in on the project list too! His job was to put up my new porch swing. I have always always wanted a swing for my front porch and today that dream came true~ha! Maybe it's a southern girl thing. You can find the swing here. The shipping is free and it ships in like 2 days.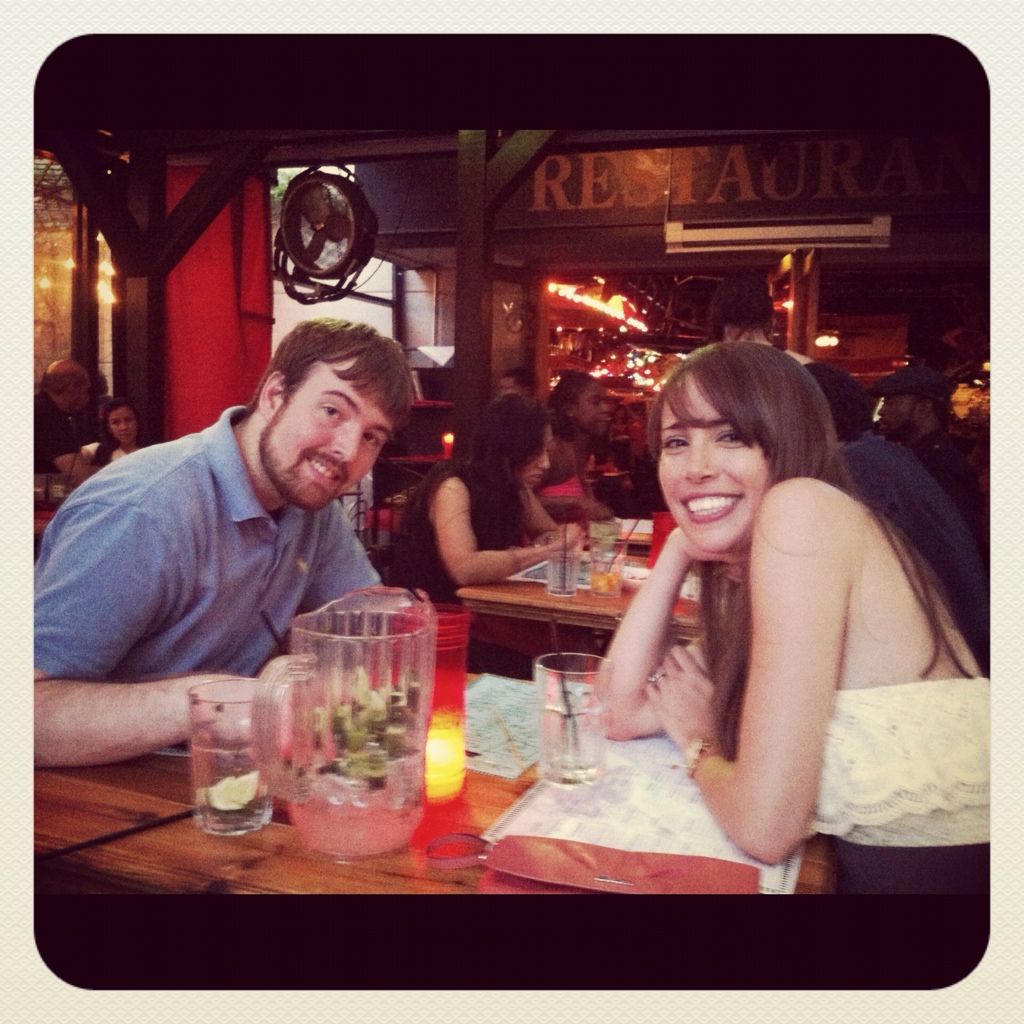 By the end of our busy day we were quite ready to relax at one of our favorite restaurants for cinco de mayo!
Tweet