Here are a few snapshots from our fun beach trip we took last weekend with 6 of our good friends..
Morning walk on the beach with just the two of us while everyone else slept. :)
Excited about having our own golf cart for the weekend.
The "pale ones" hung out under the umbrella.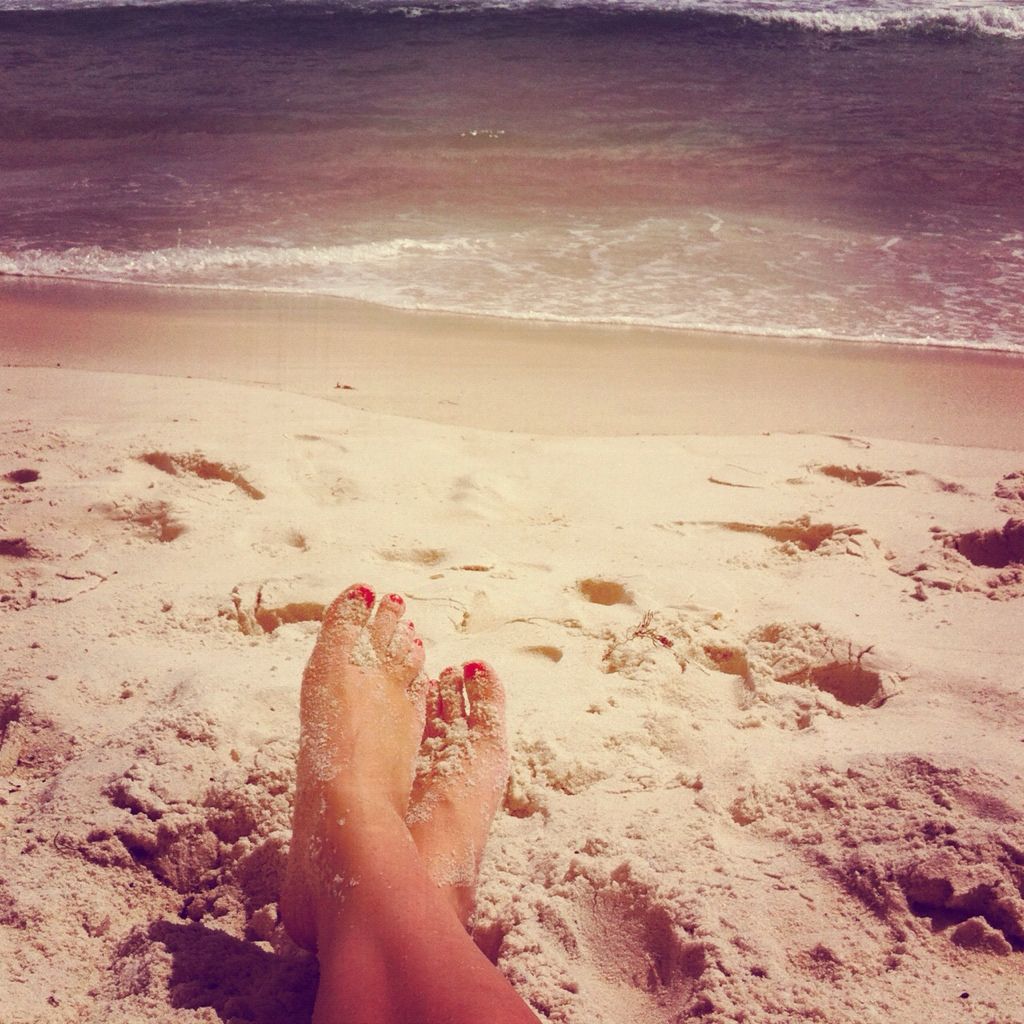 Toes in the sand.
I feel like this is a sneak peek into our future in 40 years. Retired, living at the beach, having a golf cart, and still BFF.
Perfect kite weather.
Dining on the beach.
Tweet