Last night I had the random compulsion to thoroughly clean my kitchen top to bottom. (Does this ever happen to you?) I thought since it was in such a rare state of spotlessness, it would be the perfect time for a Kitchen Home Tour! I missed Kelly's Korner's Kitchen tours while on vacation last week, so I'm catching up a bit. Anyway, here ya go!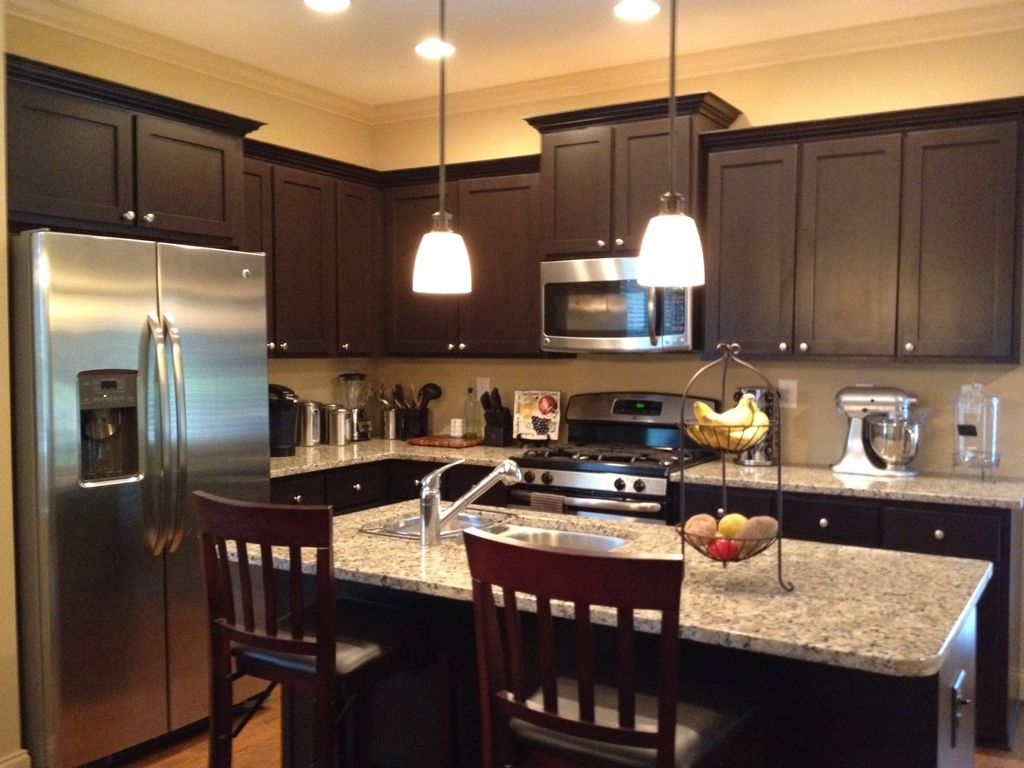 Here's my little corner kitchen. I fell in love with the espresso cabinets and freaking amazing granite counter tops that magically camouflage crumbs! (I mean I literally have to get eye level to make sure there are no crumbs. Love it!)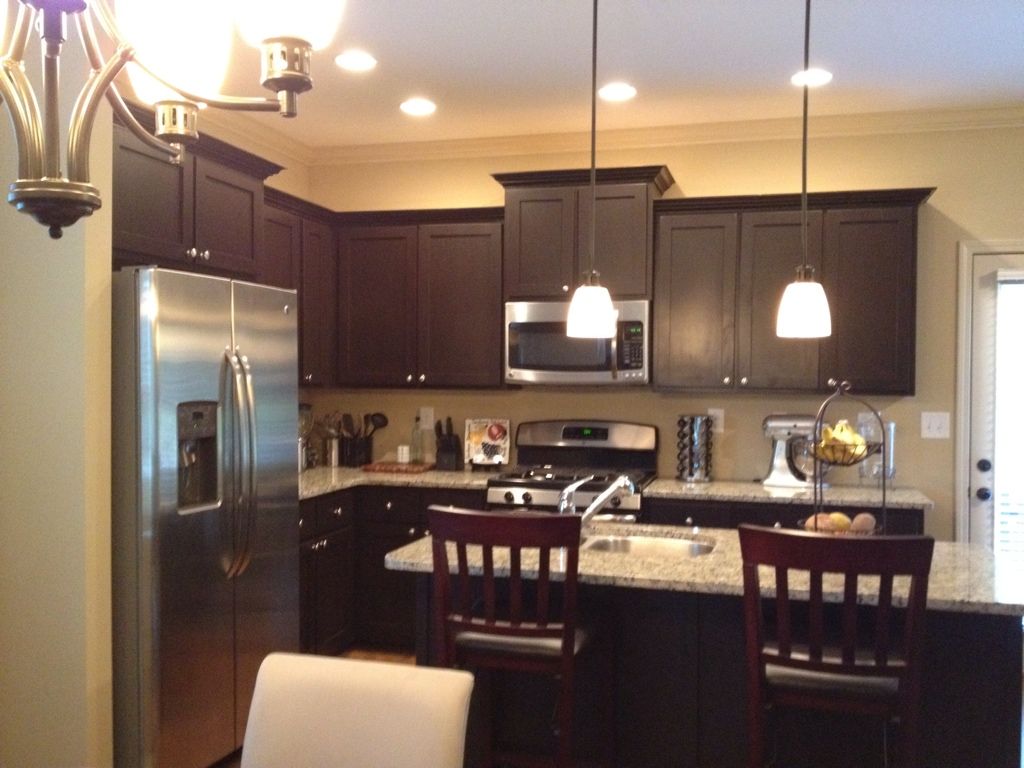 We got to pick out our own appliances so we decided to jump on the stainless steel bandwagon (I mean what other color do you choose these days?). The bar stools are from Bed Bath and Beyond and we had them in our old apartment. The fruit stand is just something I've oddly always dreamed of owning and makes me feel like a grown up.
I love the open floor plan of our house. As I'm cooking and doing dishes I can watch TV or entertain guests. Love that! One minor issue we didn't like was that there was no pantry. We easily solved this though by turning the coat closet into a pantry. It's on the other side of the wall you see there.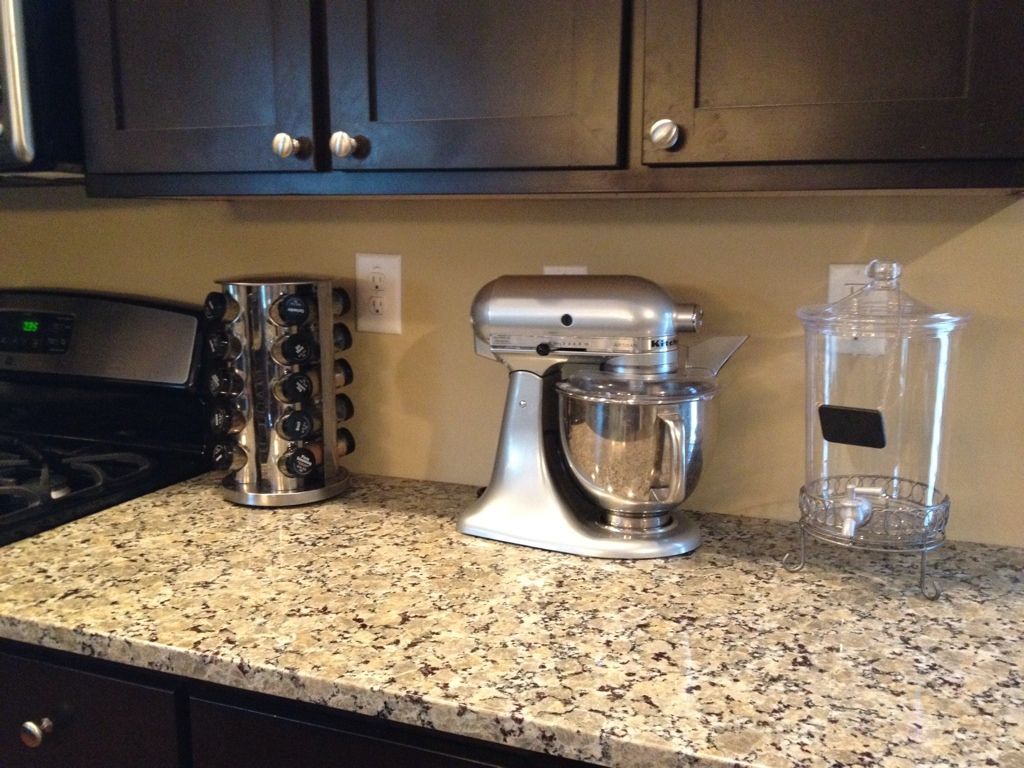 Here's a close up of the counter tops and my beloved Kitchenaid mixer that I'll take to the grave. The glass drink dispenser is a recent Target bargain I found. It has a cute little mini chalk board on it. Can't wait to use it for my next party!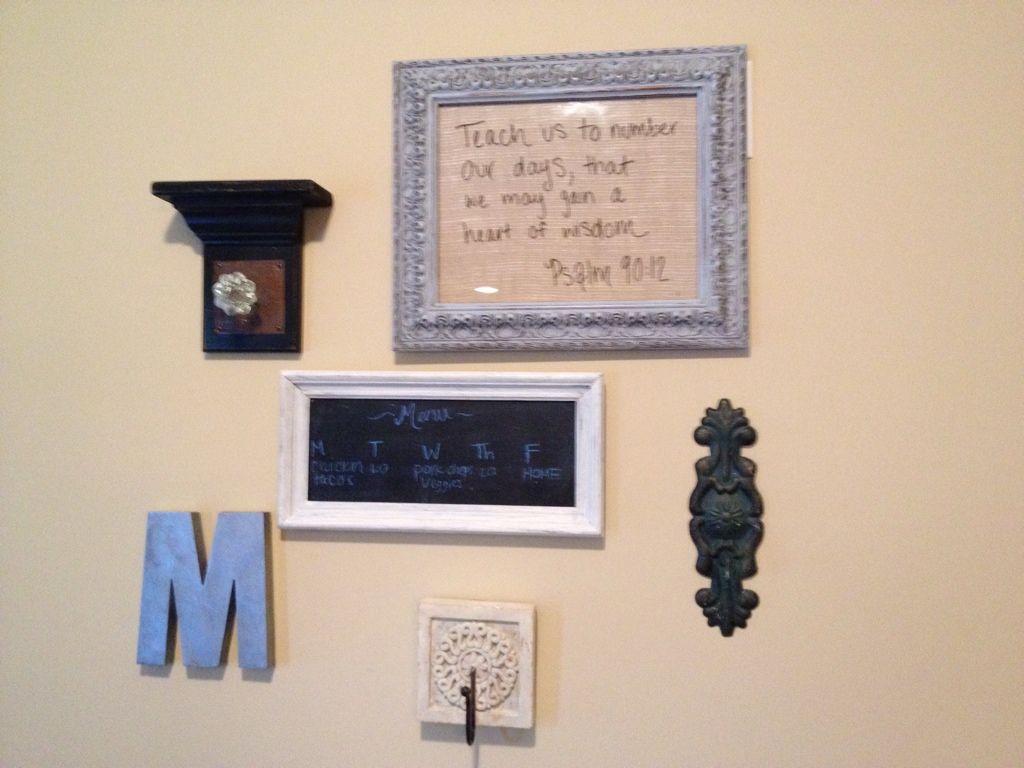 I've added a few knick knacks to my collage wall so I thought I'd share. A metallic "M" from Anthropologie and an antique medallion hook thingy.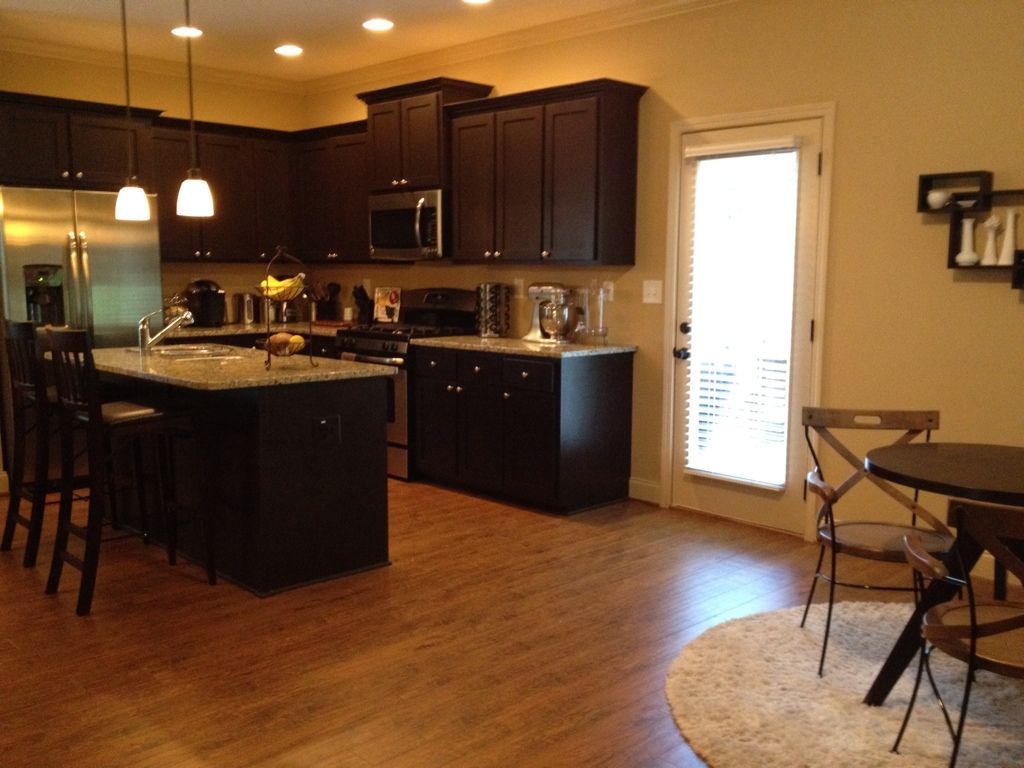 And here is another view from the breakfast nook area.
Well, that concludes our little kitchen tour. Tune in tomorrow for my bedroom tour!
Tweet