Today is Kelly's Korner Show Us Your Life: Bedrooms! I thought I would share the progress on our Master bedroom even though it's not quite finished yet! If you're new or visiting from Kelly's Korner welcome! My husband Matt and I moved into our first house in October and we've been working hard at DIY-ing and fixing it up every weekend!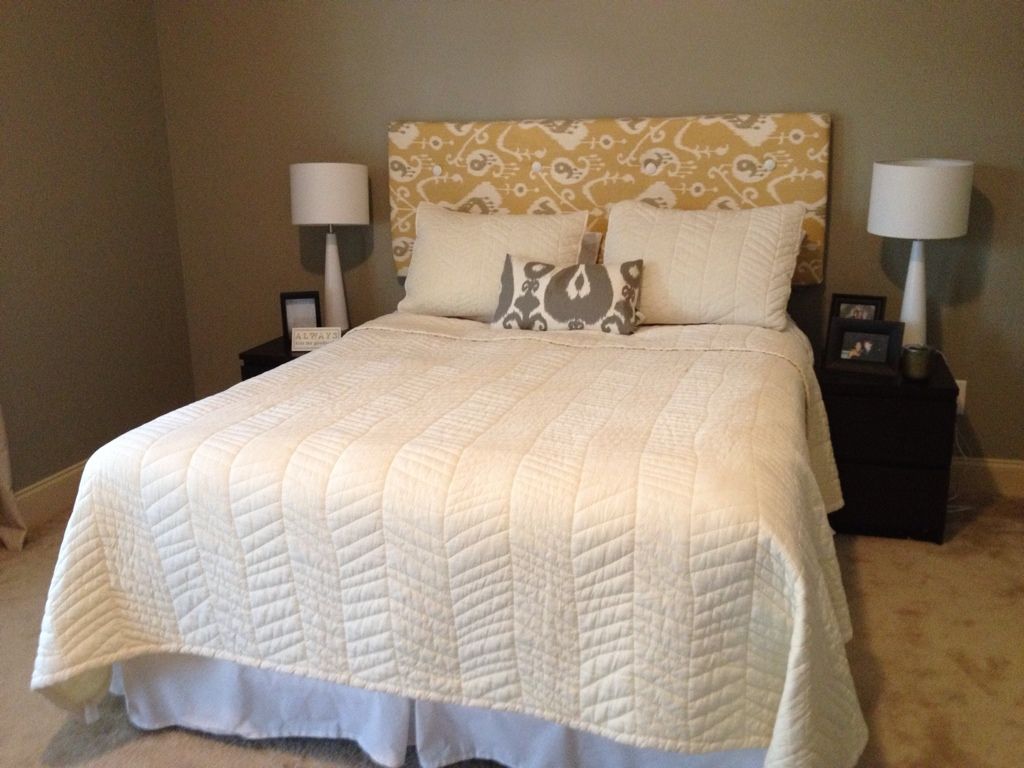 So... Here's our bedroom! I really wanted it to be relaxing and cozy. For the walls I chose Valspar's Colonial Grey. It was tough finding the perfect shade of grey, but I have to say I am very pleased (plus after 6 hours of painting there was no changing my mind!). Matt and I made the headboard together as one of our first "newlywed" projects. I recently recovered it in a great Ikat print. The herringbone quilt was a lucky West Elm sale find (I die for that store)! I made the grey pillow and it can be purchased at my Etsy pillow shop on the right!(hint hint)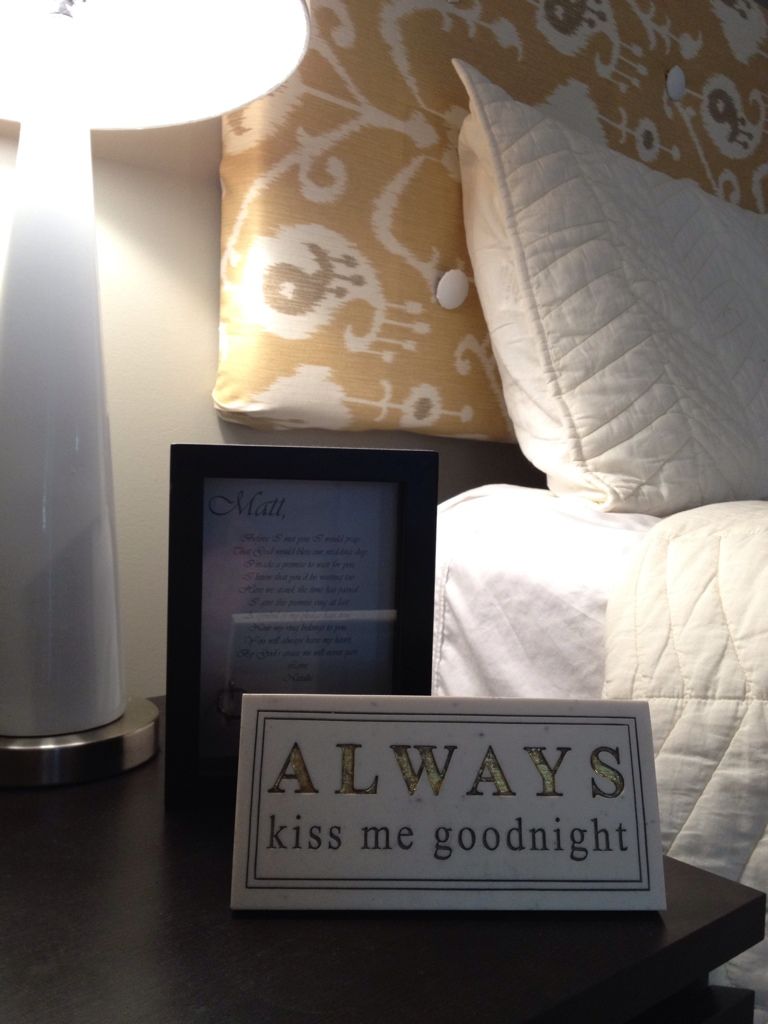 I love this little sign that sits on Matt's night stand... just in case he needs a reminder..;)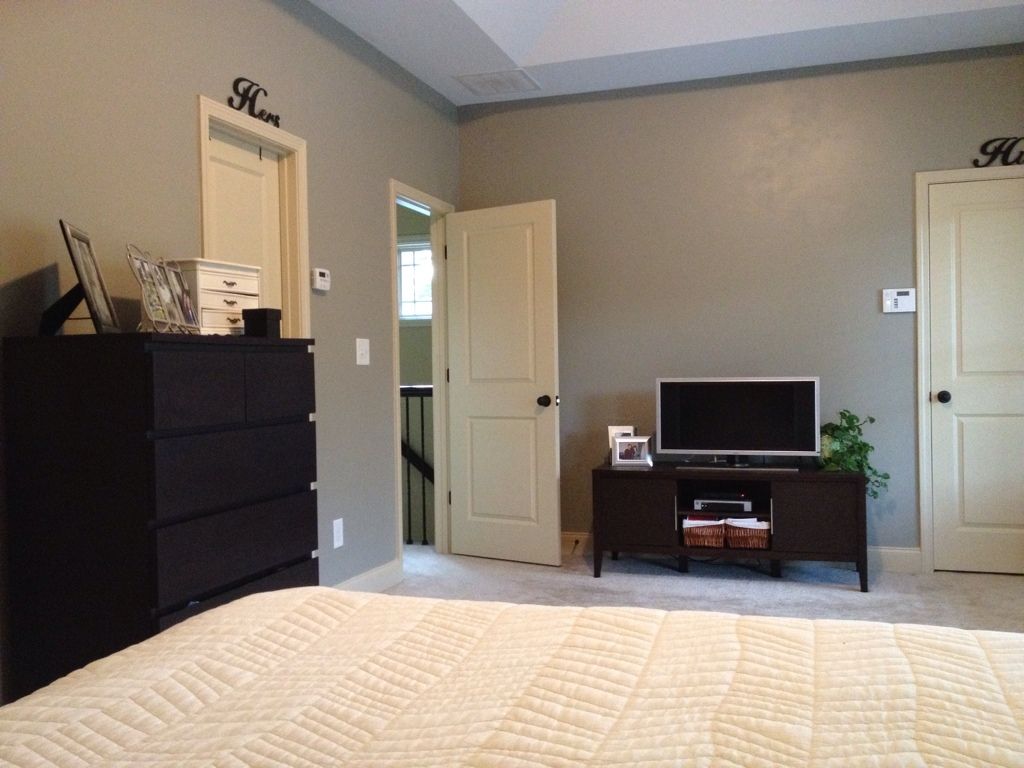 One of the things I love most about our bedroom is the separate closets! That may just be the key to a good marriage! ;) I found the cute little black script "His" and "Hers" signs at Hobby Lobby. The dresser is from Ikea and the TV stand is from Target.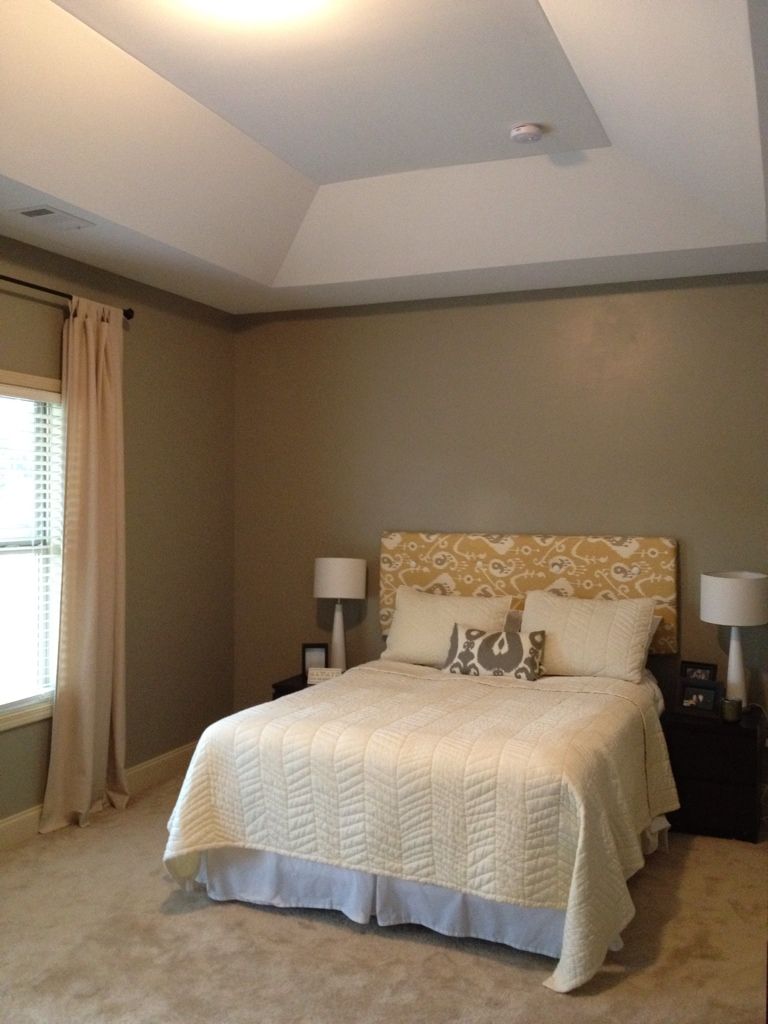 Here is a look at the neat ceiling detail. I'm still on the hunt for some great artwork for above the bed and a cute bench or something to go at the foot of the bed. I'm open to suggestions! :)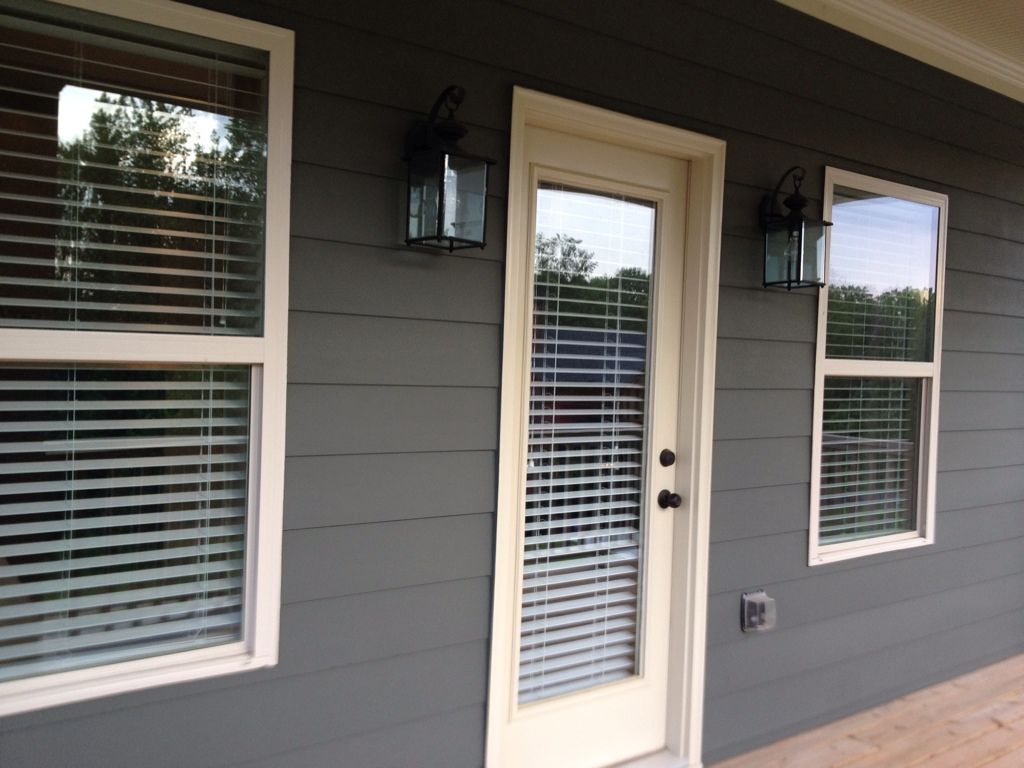 I love that we can access our balcony porch from our bedroom. We really enjoy relaxing out here in the evenings.I'm on the hunt for some comfy furniture for out here too!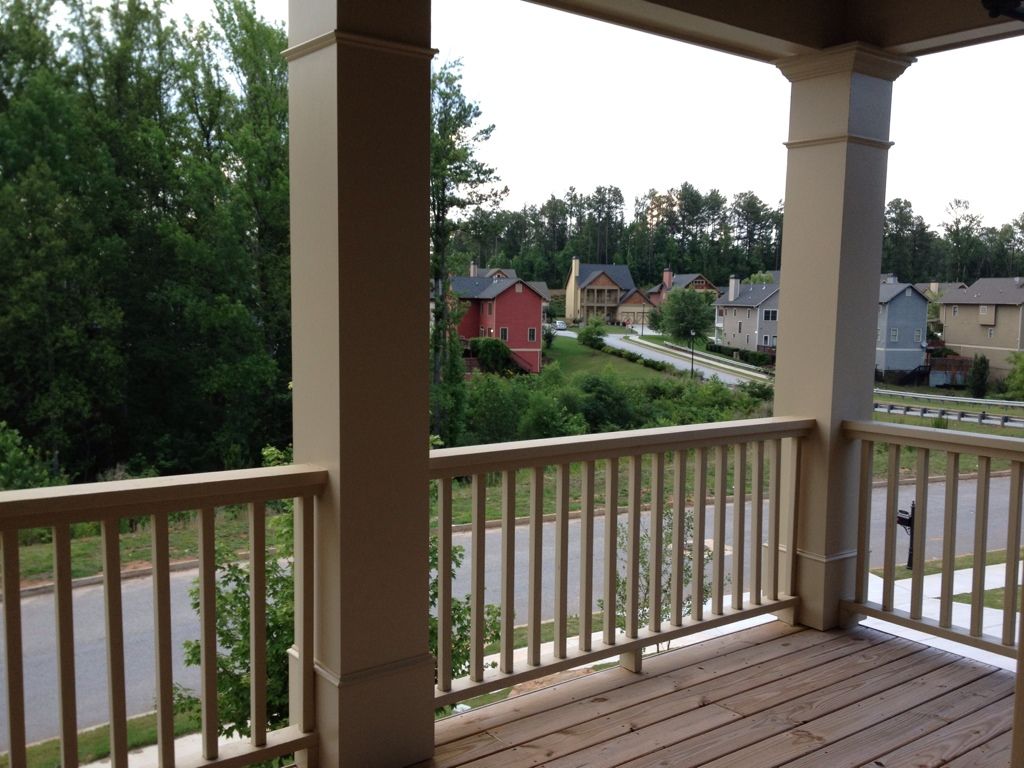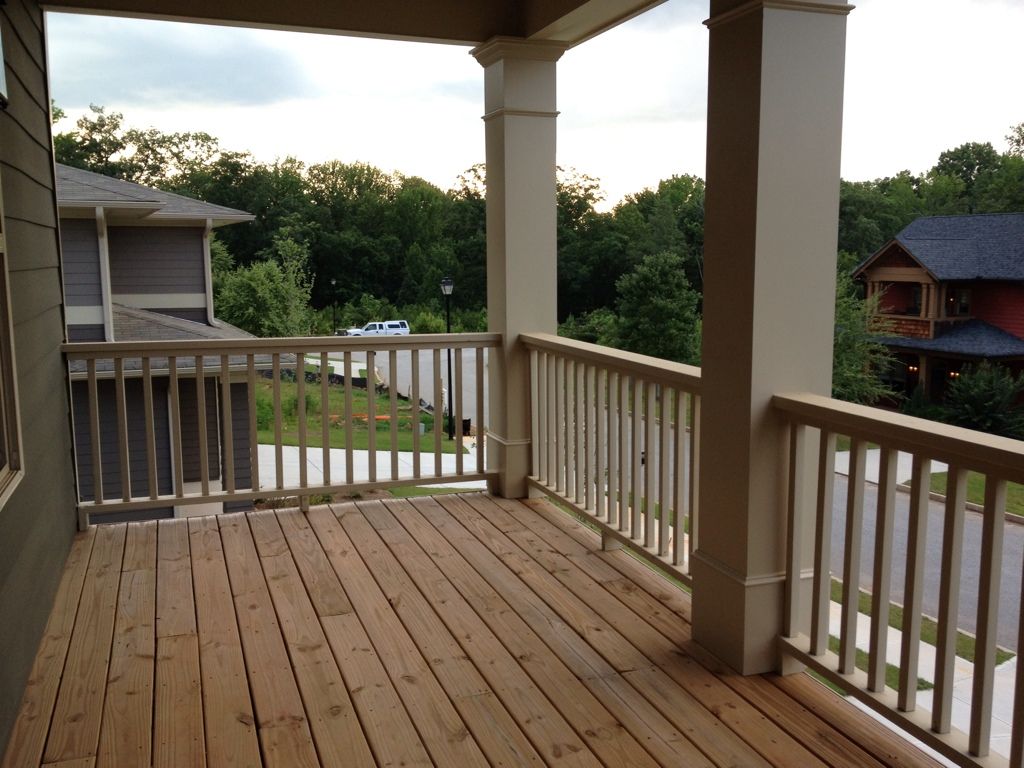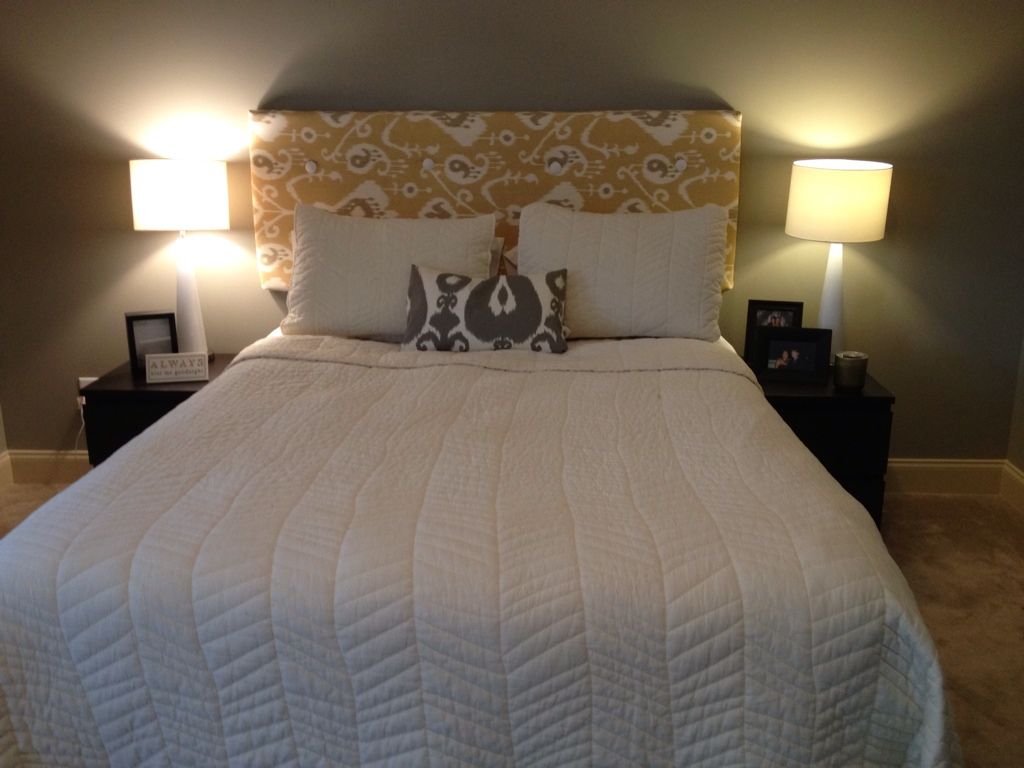 And that concludes our little tour! Click here to see my
kitchen tour
,
living room tour
and
breakfast nook tour
!
Tweet