Last, but most certainly not least, I'm concluding this mint series with this fabulous mint necklace. Strangers stop me on the street for this necklace. I couldn't even place my order for some chicken nuggets without all the Chick-fil-a workers gathering around in awe of this thing. It's a show stopper I'm telling ya!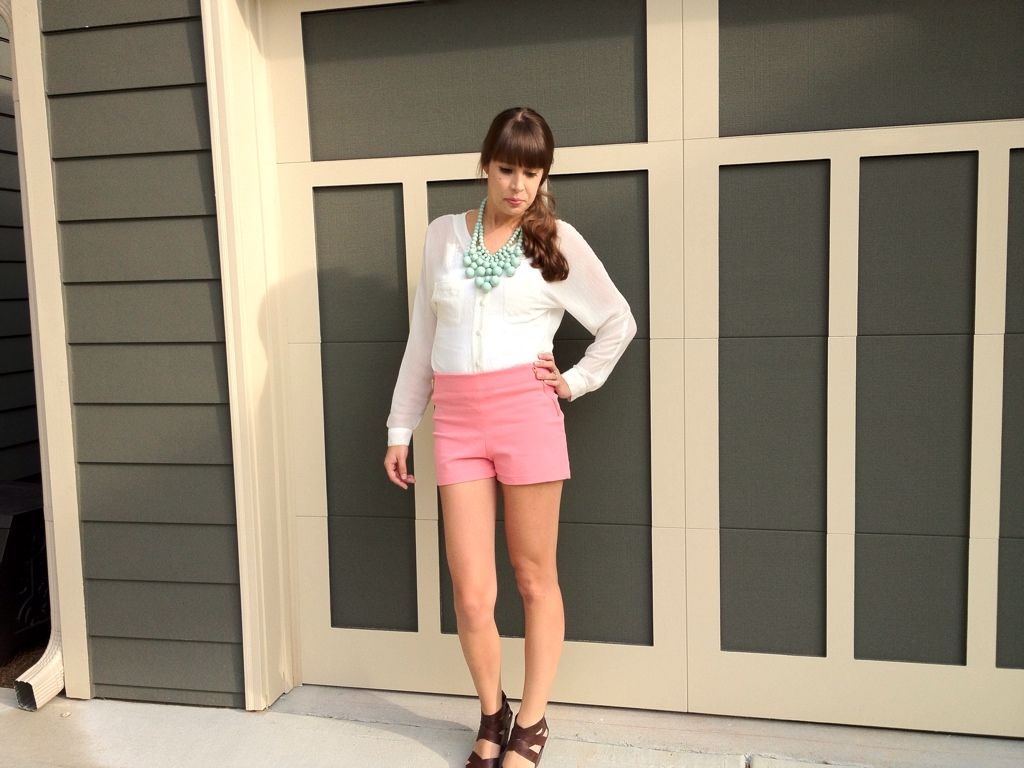 It's kind of unfortunate how hard it is to explain where I got this necklace because everyone wants to know! It's easiest if I can just give you the link. It's by Geranium and I bought it from
this girl
. She has the cutest things and a cute blog too!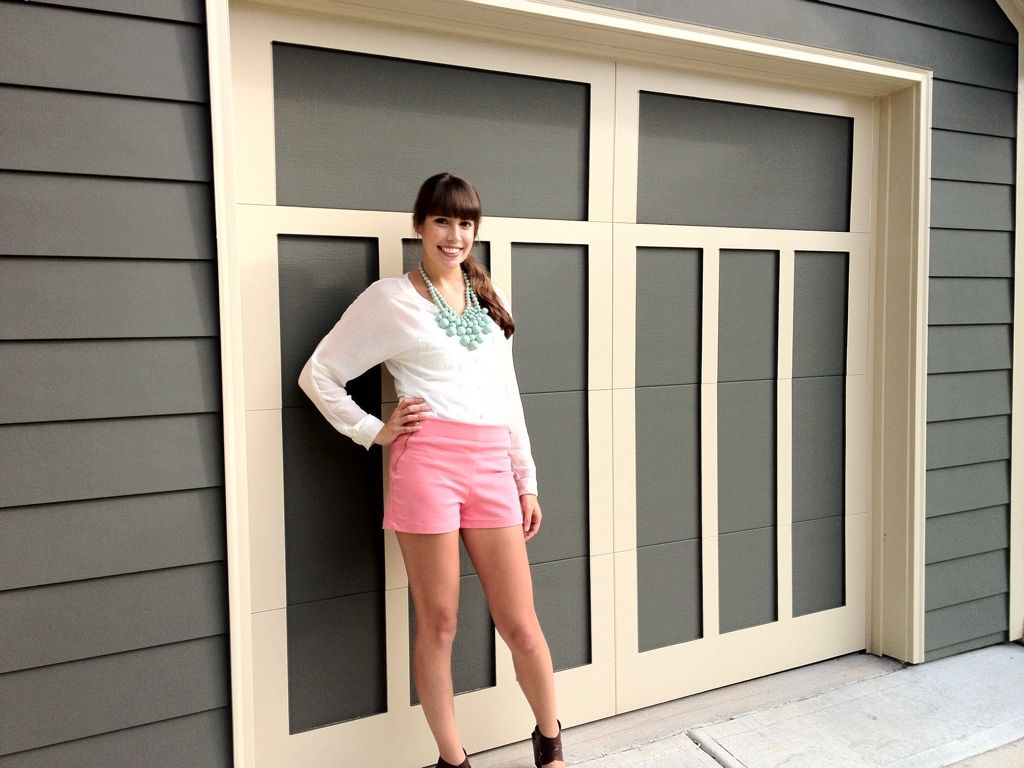 I love a cute short in the summer. I just feel like on us long-legged girls, shorts can tend to look too short (ahmm- know what I mean?). That's why I like to "class it up" with a lightweight long-sleeved blouse.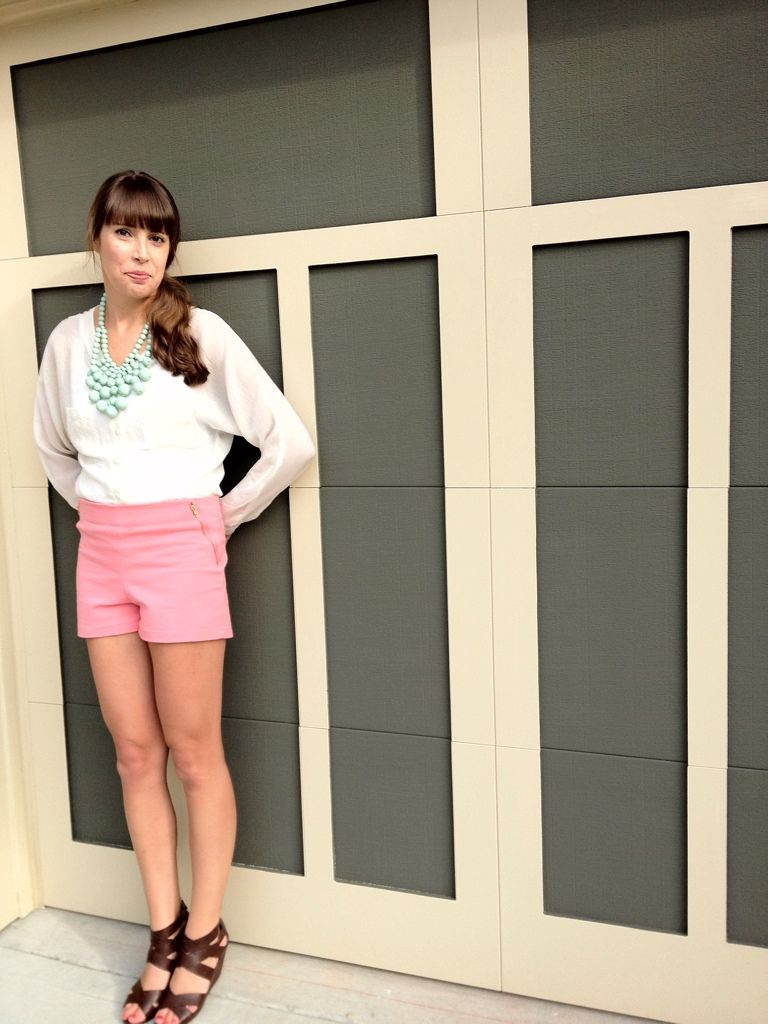 And by the way, did you notice the cute gold zippers?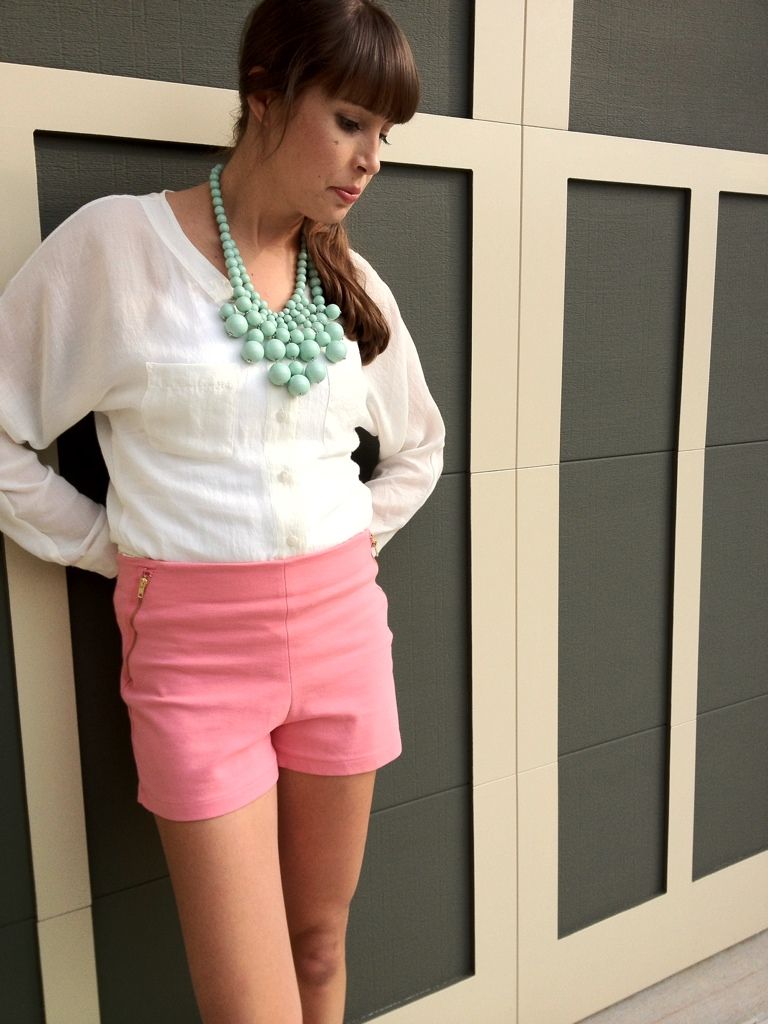 (top: Loft, shorts: Zara, necklace:
Wine Taste Girl
,shoes:Target)
Tweet