Last night was a beautiful evening in Atlanta- the perfect night for a rooftop fashion show! I attended Cure on the Catwalk, a fabulous event at the W Hotel presented by Think Pink. 9 Atlanta style bloggers were chosen to style 9 fabulous breast cancer survivors. It was such an uplifting event, watching the beautiful survivors strut down the catwalk! Here's a little taste of what went down: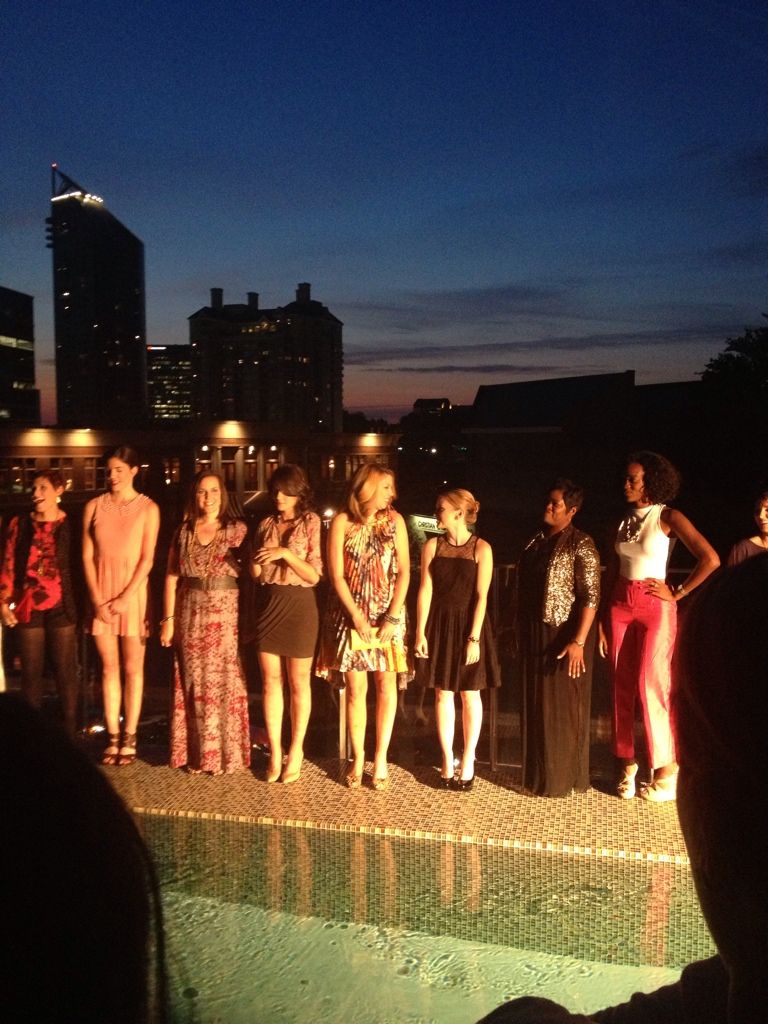 I wore a
Dorothy Perkins
Dress, Target shoes, boutique necklace, and self made clutch (look out for this new clutch on my Etsy shop soon!). I love how the "W's" complimented my chevron so well~ haha!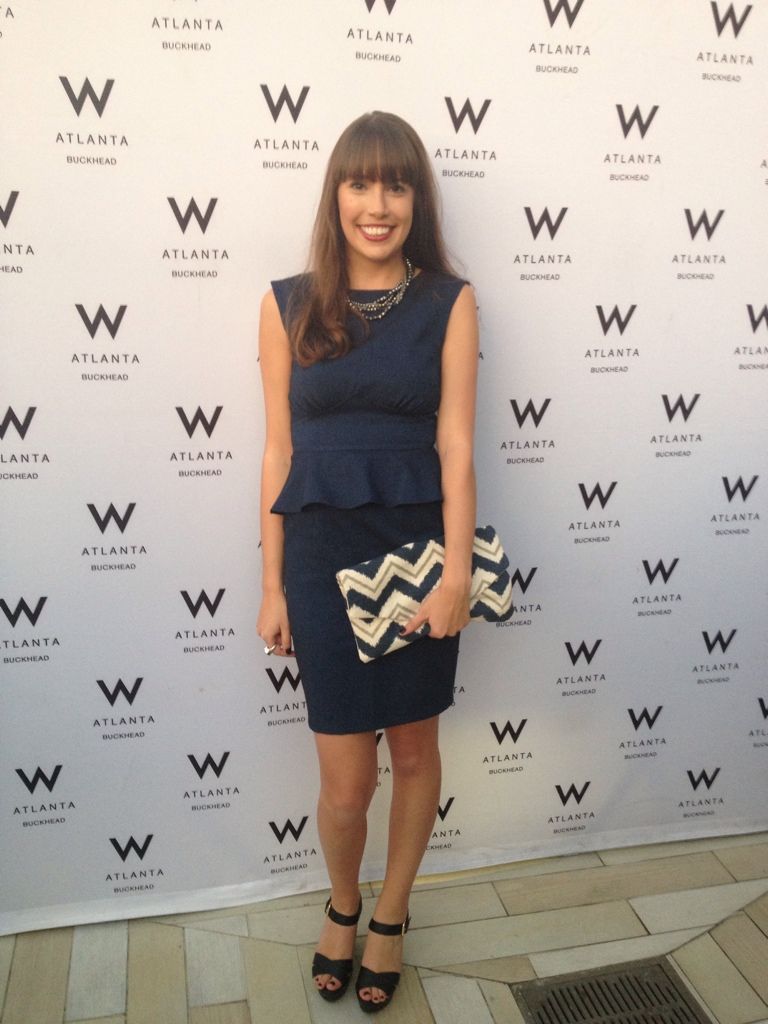 Here are a few of the local bloggers posing with the beautiful city in the background. So glad I finally got to meet Kathy from
Poor Little It Girl
and Jennie from
Sole of the South
! As always, it was great seeing Jess from
Lady Flashback
. and Kel from
R-ki-tekt.
Here's the runway folks. See that very narrow strip of tile with a pool on one side and a glass wall 4 stories up on the other? It made me nervous for the models, but they all did great! Whew!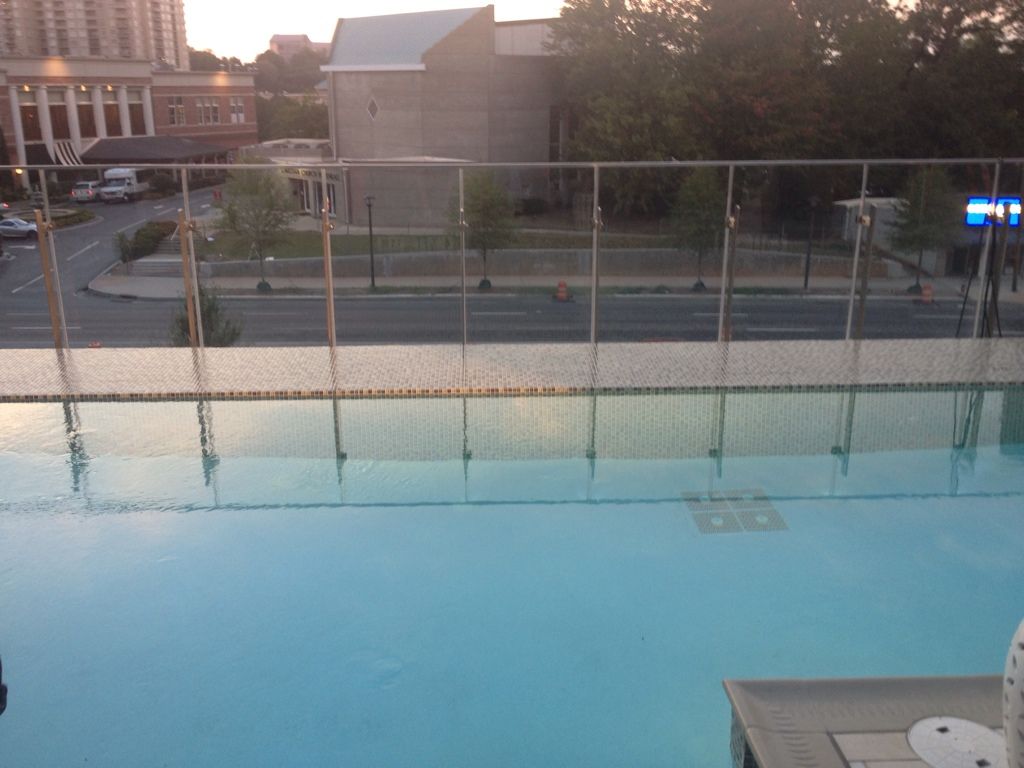 Mixing and mingling and sipping "Ta-Ta-Tinis" before the sun went down and the show began.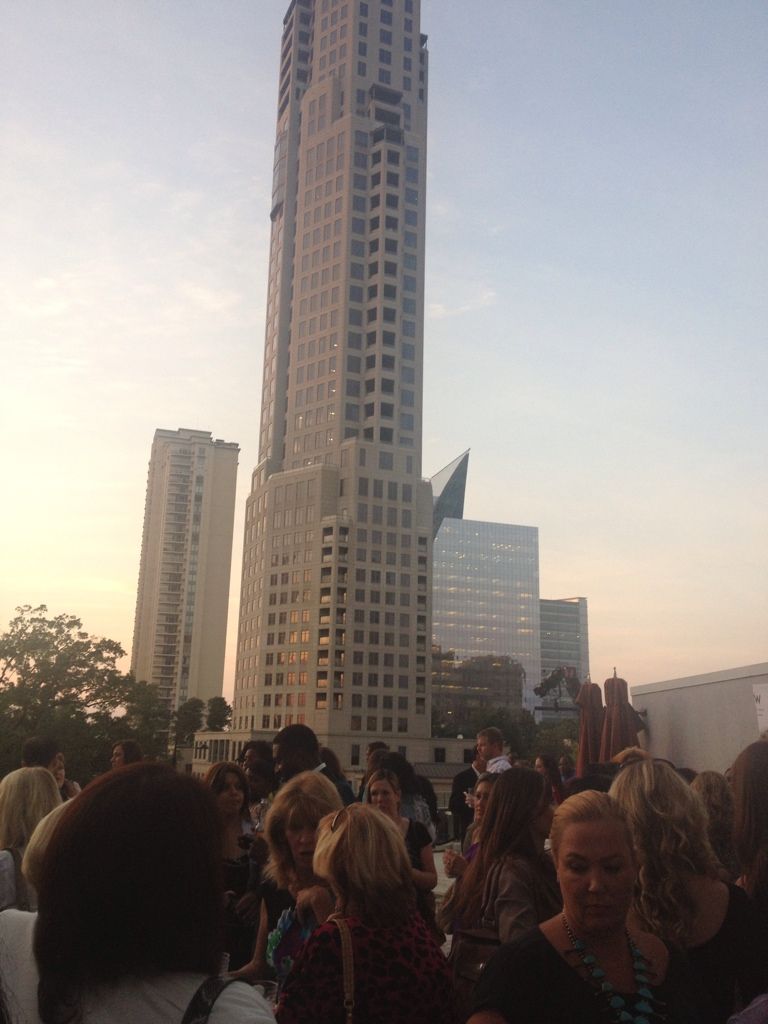 Models and stylists waving to the streets below. Let's wave good-bye to cancer!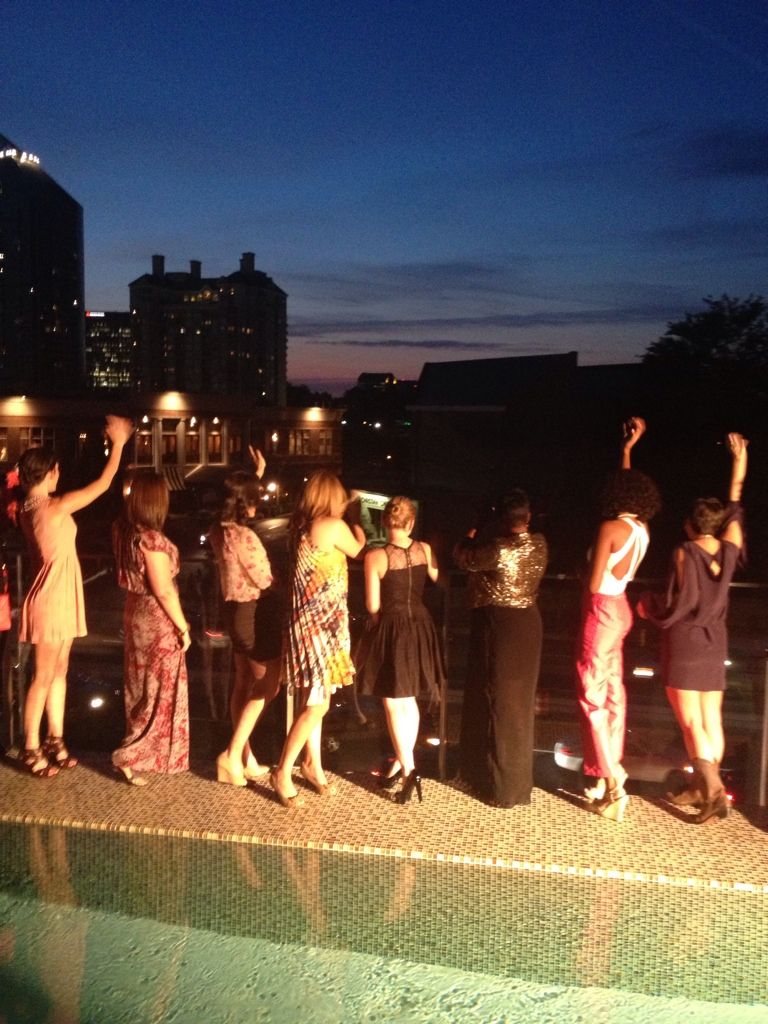 As you may know, October is Breast Cancer Awareness month. Let's show our support by raising awareness and reminding all of our friends to get cancer screenings!
Tweet