Matt and I hosted a little Halloween get-together with friends last weekend. We carved and painted pumpkins, then ate some chilli and cornbread. We decided at the last minute it would be more fun if we all dressed up so I scrambled through our closets and came up with a decent costume. ;)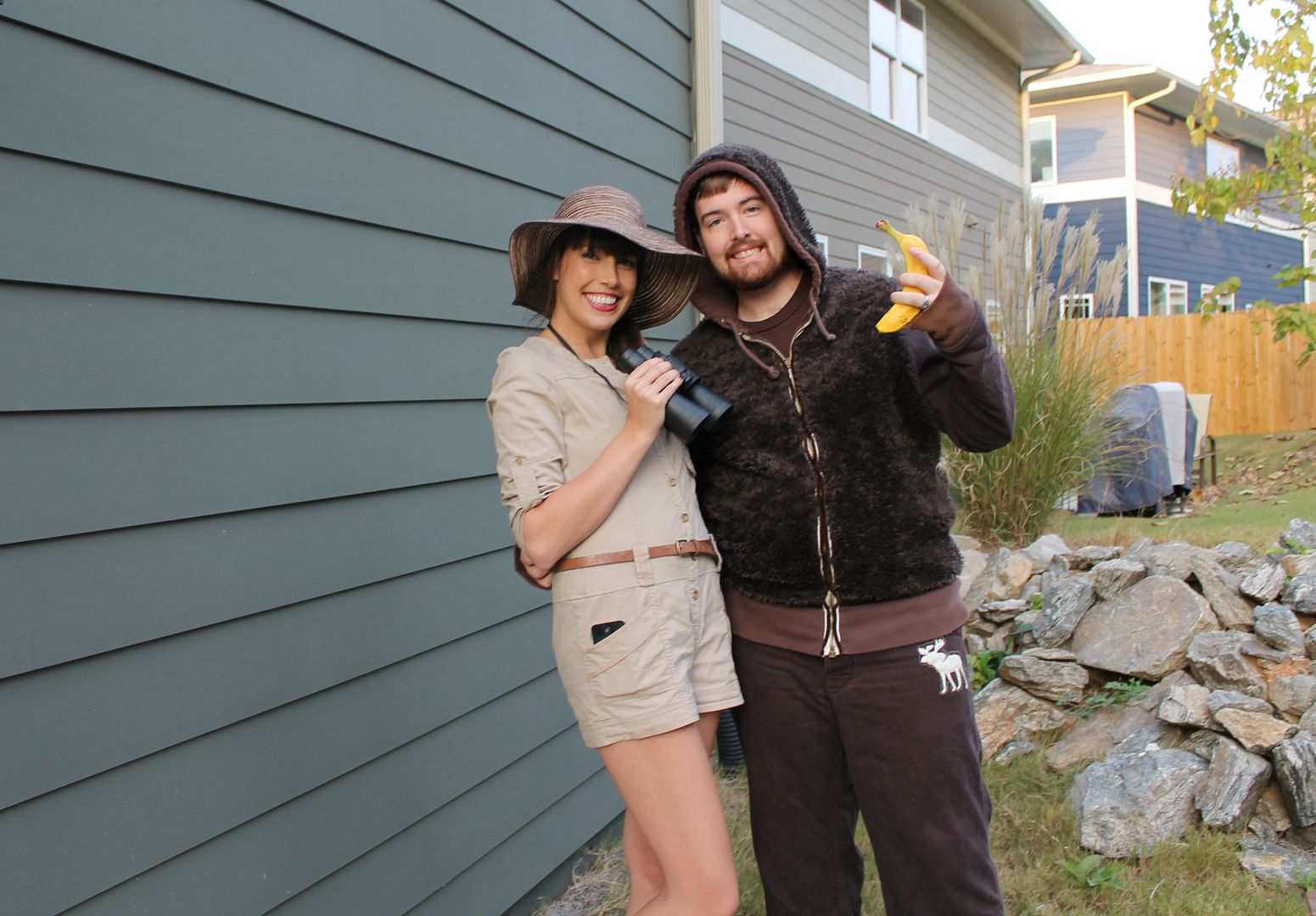 I decided to be a safari girl and used this Old Navy romper I've had for years. Then I just added a sun hat and some binoculars. Matt wore his fur-lined jacket inside out and carried around a banana. He's supposed to be a gorilla~ha!
This cute couple went all out! Borat and a zombie (from the Walking Dead of course).
Pumpkin decoration action.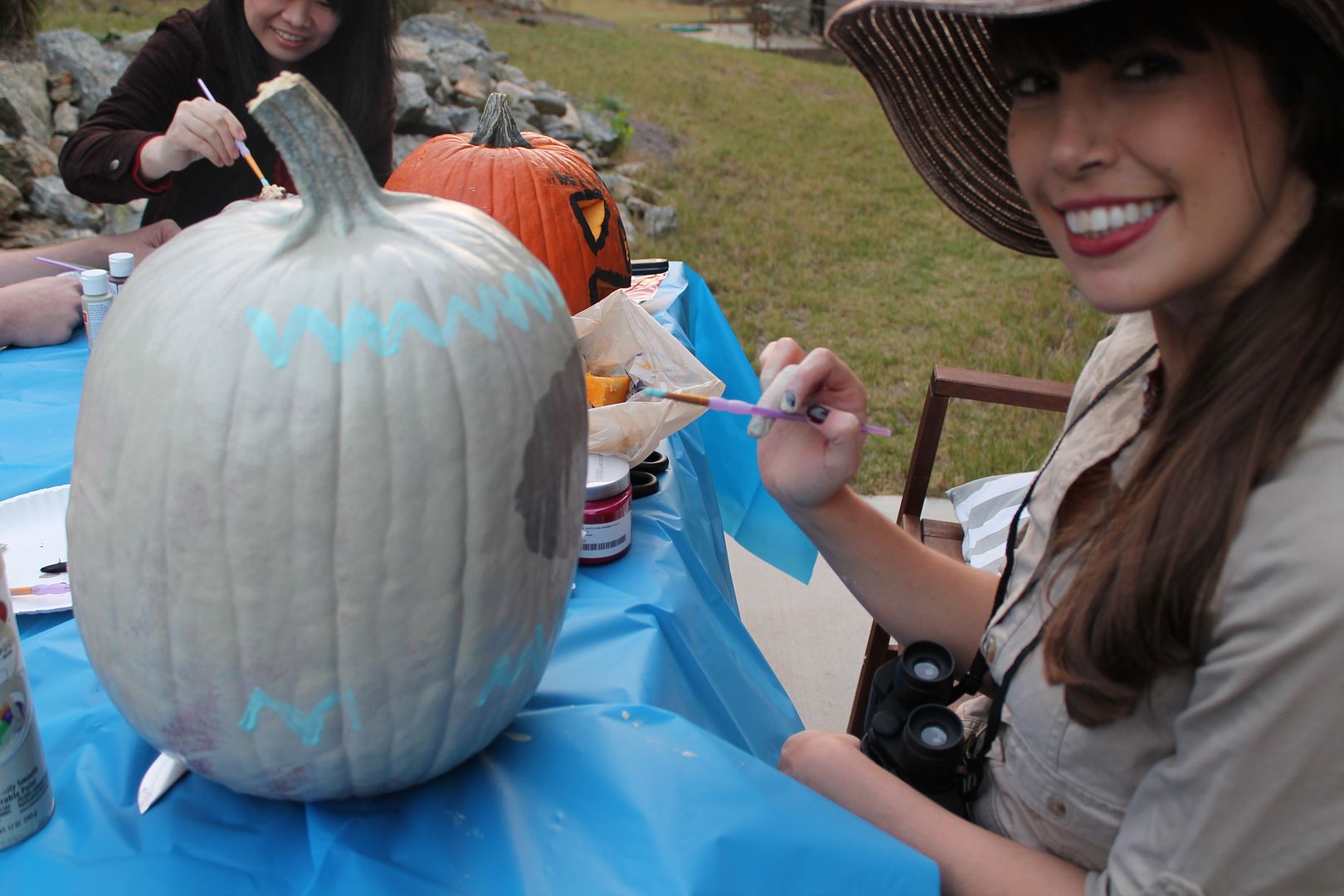 Apple cider, caramel popcorn balls on a stick, pumpkin spice bars, and caramel apples were also essentials to the party. Notice my black and orange tortilla chips?
I hope you all have a very Happy Halloween tonight! Our plan is to hit the neighborhood block party, pass out some candy to trick-or-treaters, then snuggle up and watch another classic horror film. We've already watched Carrie, Pet Cemetery, and Friday the 13th this week. Any good recommendations?
Tweet