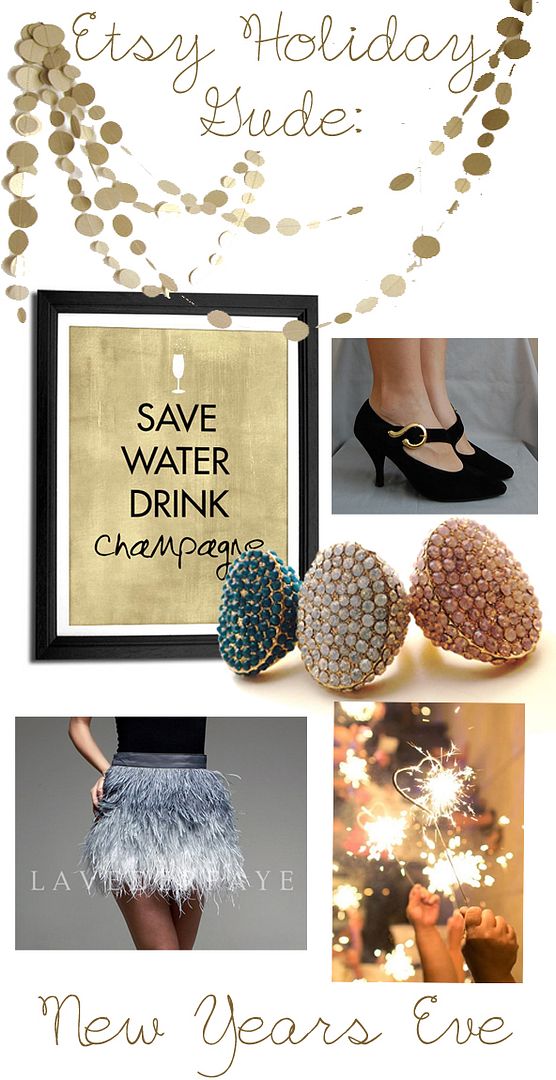 Who's so caught up in Christmas festivities that they've neglected to think about their New Years Eve plans? I thought I'd help you out a little by sharing these great shops.
Festive Garland
to drape around the party zone by Arts Delight: $15
Golden Quote Art
would add a festive touch to your bar area by Artylicious: $14
Art Deco Vintage Heels
to dance the night away in by Castle de Noir: $50
Dazzling statement rings
to add that perfect amount of sparkle to your NYE attire by Ritza Glitza
Couture Ostrich Feather skirt
to absolutely stun everyone in the room by Leveder Faye $180
Heart Shape sparklers
to light for the big countdown by Wedding Sparklers: $8 for 6
Full Disclosure: I've offered each shop owner the opportunity to be featured on my blog free of charge in order to support small business owners like myself.
Tweet