Saturday afternoon I had the pleasure of attending the Spring 13 collection presentation for
Kay Unger
! I've been a huge fan of the brand for years, so when I found out I would have an opportunity to meet their head evening wear designer, Christy Carlisle Smith, I just could not pass it up! What was even more exciting was that Christy is a fellow Apparel Design alum from Auburn University! War Eagle!!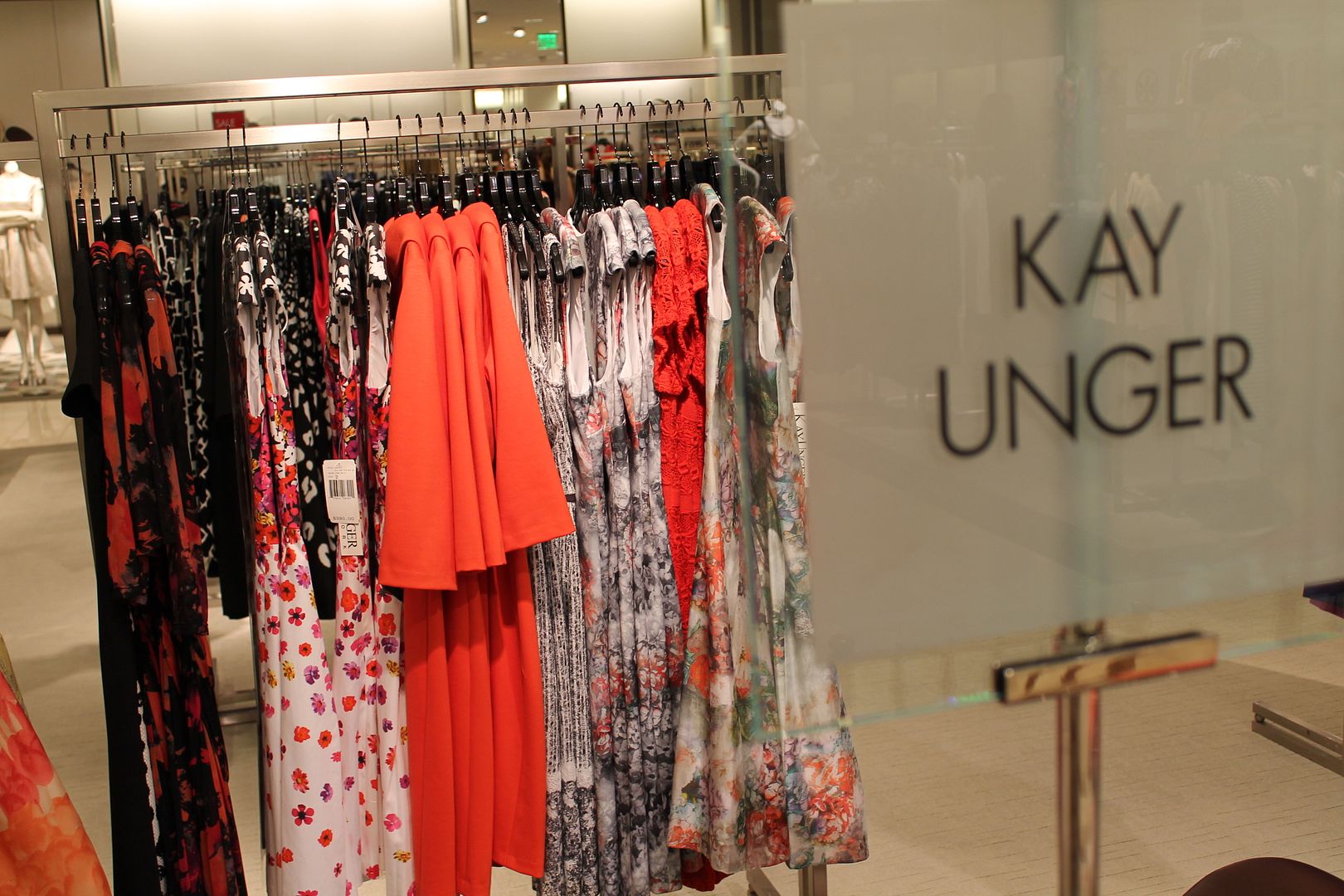 Christy was just as sweet and down to earth as she could be! She's a true southern girl at heart from Troy Alabama but has been living in New York City and working with Kay Unger for 9 years. I was impressed to learn that Christy is still very involved with Auburn and serves on the Human Sciences Apparel Advisory Board. It was fun chatting with her about Auburn's campus and sympathizing with each other over
Toomer's Corner Trees
.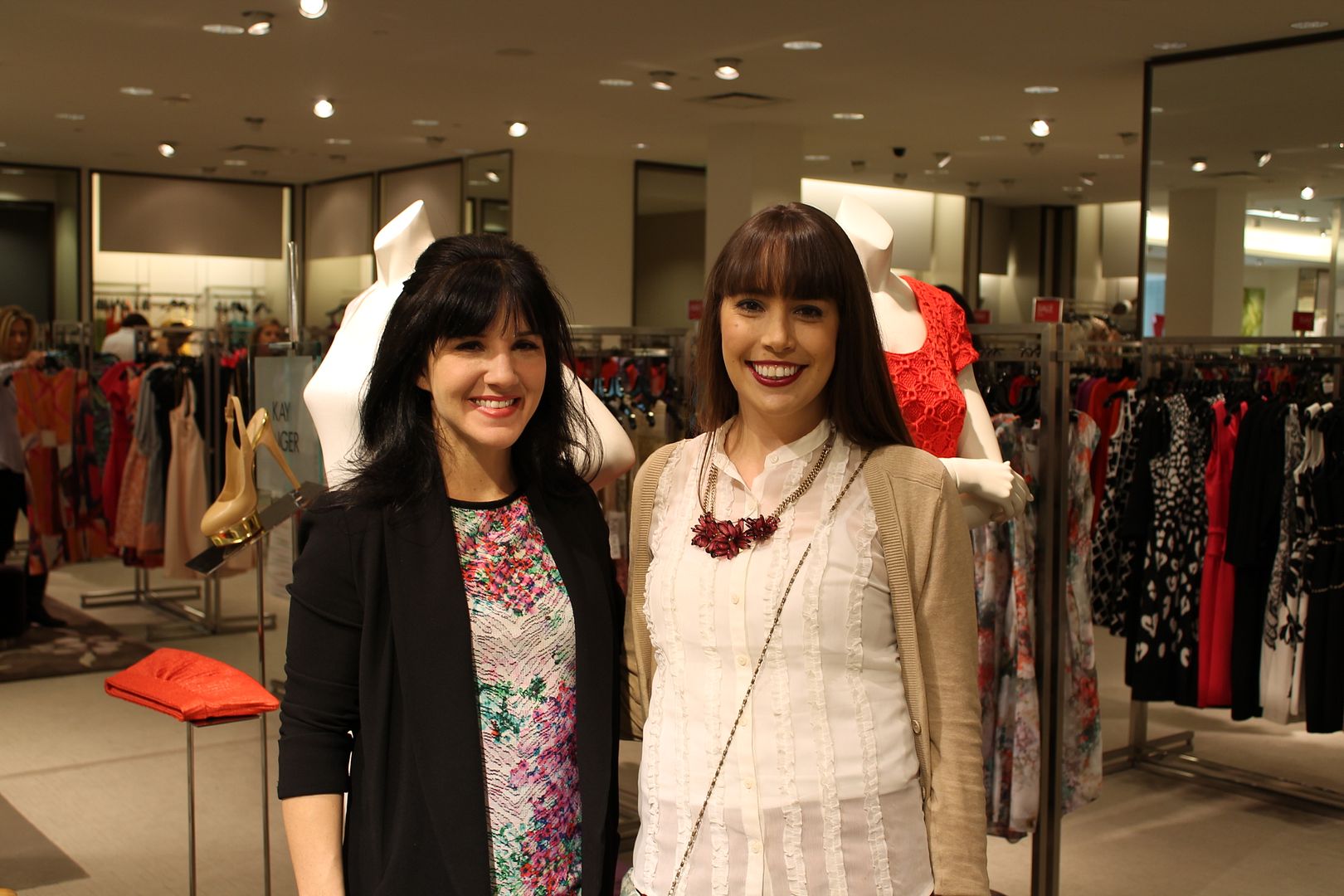 Here are some close up details of some of my favorite dresses from the
Phoebe Couture
line. This line is a branch of Kay Unger with a more youthful, edgier twist. Let's just say, I LOVED it. One thing I learned about the brand is how hard they work on their textile development. They spend a lot of time creating beautiful, one of a kind prints and techniques. Look at this gorgeous thread detail woven into this first dress. Check out the cute scalloped fringe trim detail on the 2nd!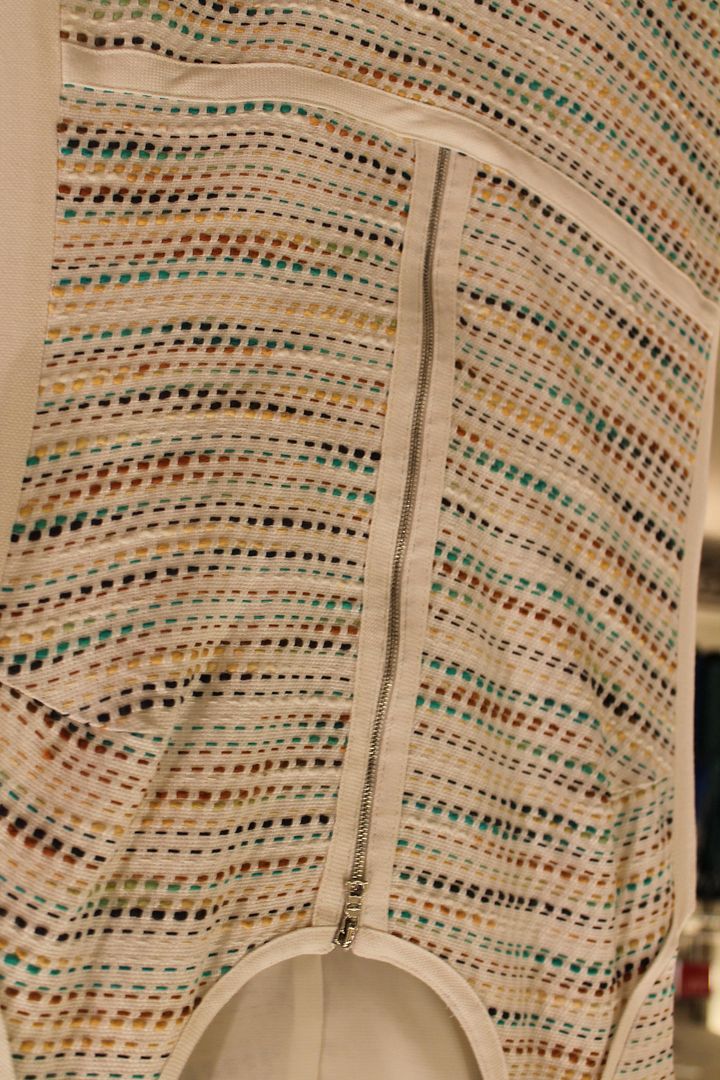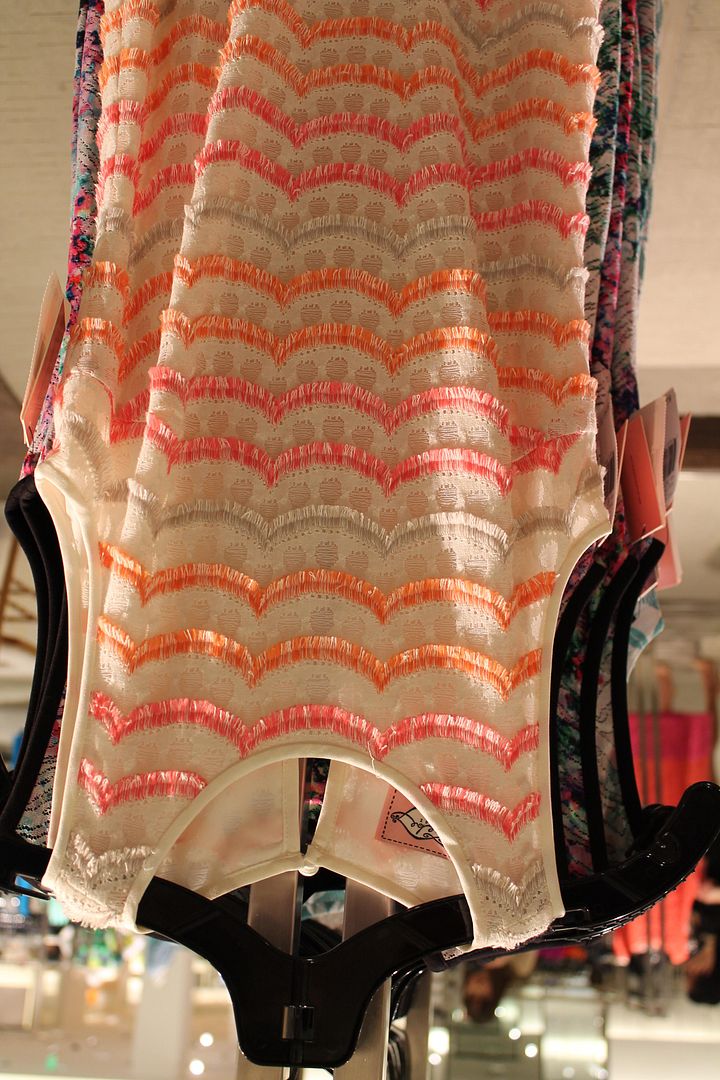 Ok, now. Can we just stop for a moment. Take a breath and look at this dress below. By far this was my favorite piece of the Kay Unger collection. Again, the print was an original Kay Unger development so you won't see it anywhere else. Love the ombre effect! Doesn't it look like the print was just painted on? Amaze.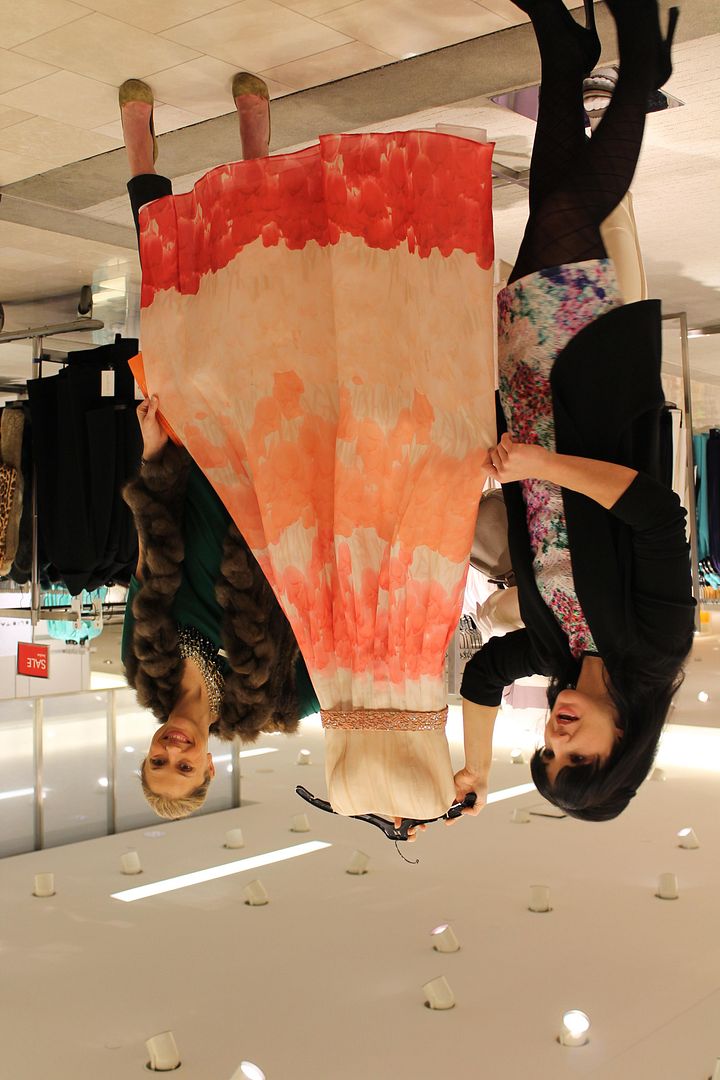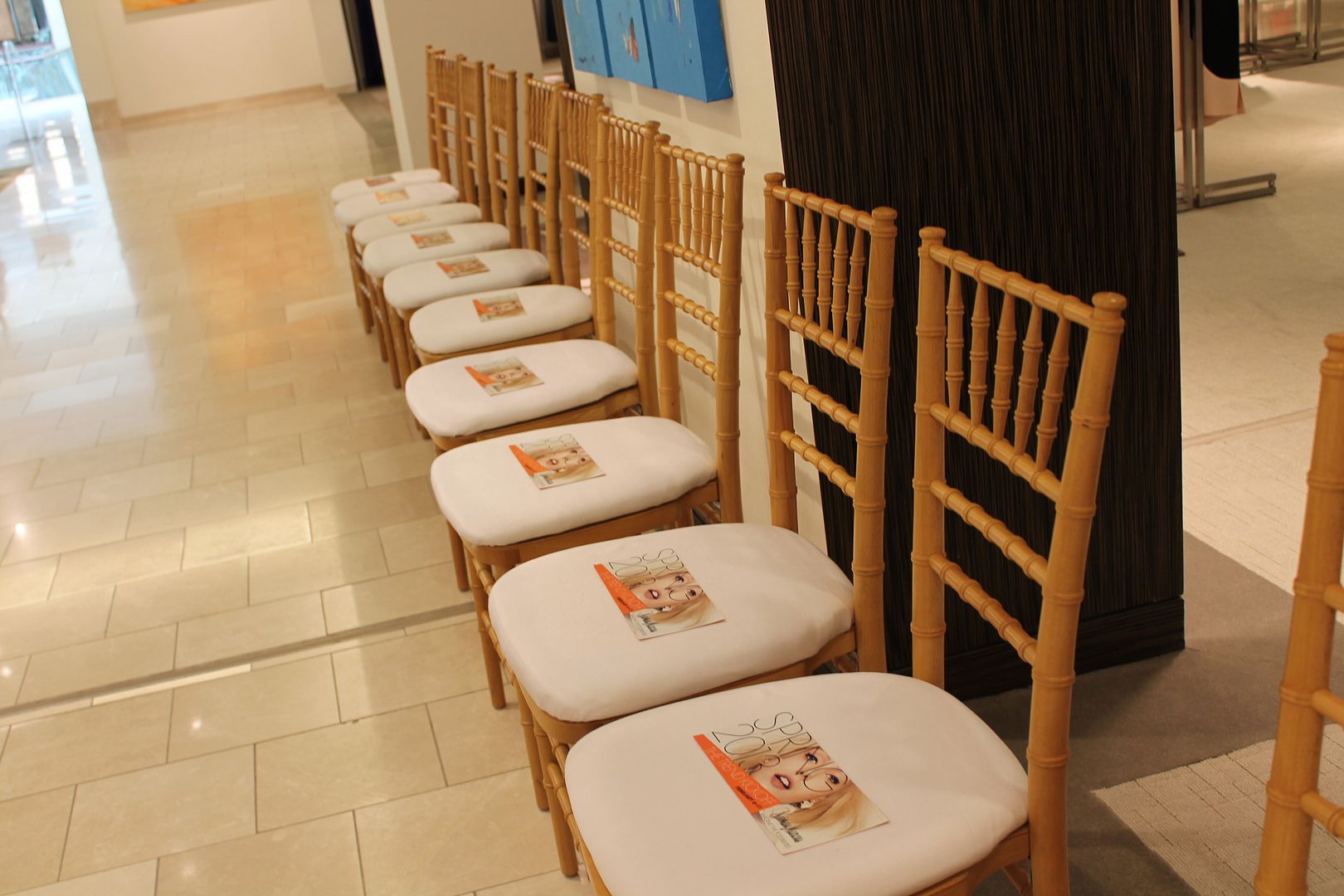 We attendees were treated with top VIP style and served champagne, spinach bites, and chocolate bars while the line was presented to us. Neiman's really pulled out all the stops for us!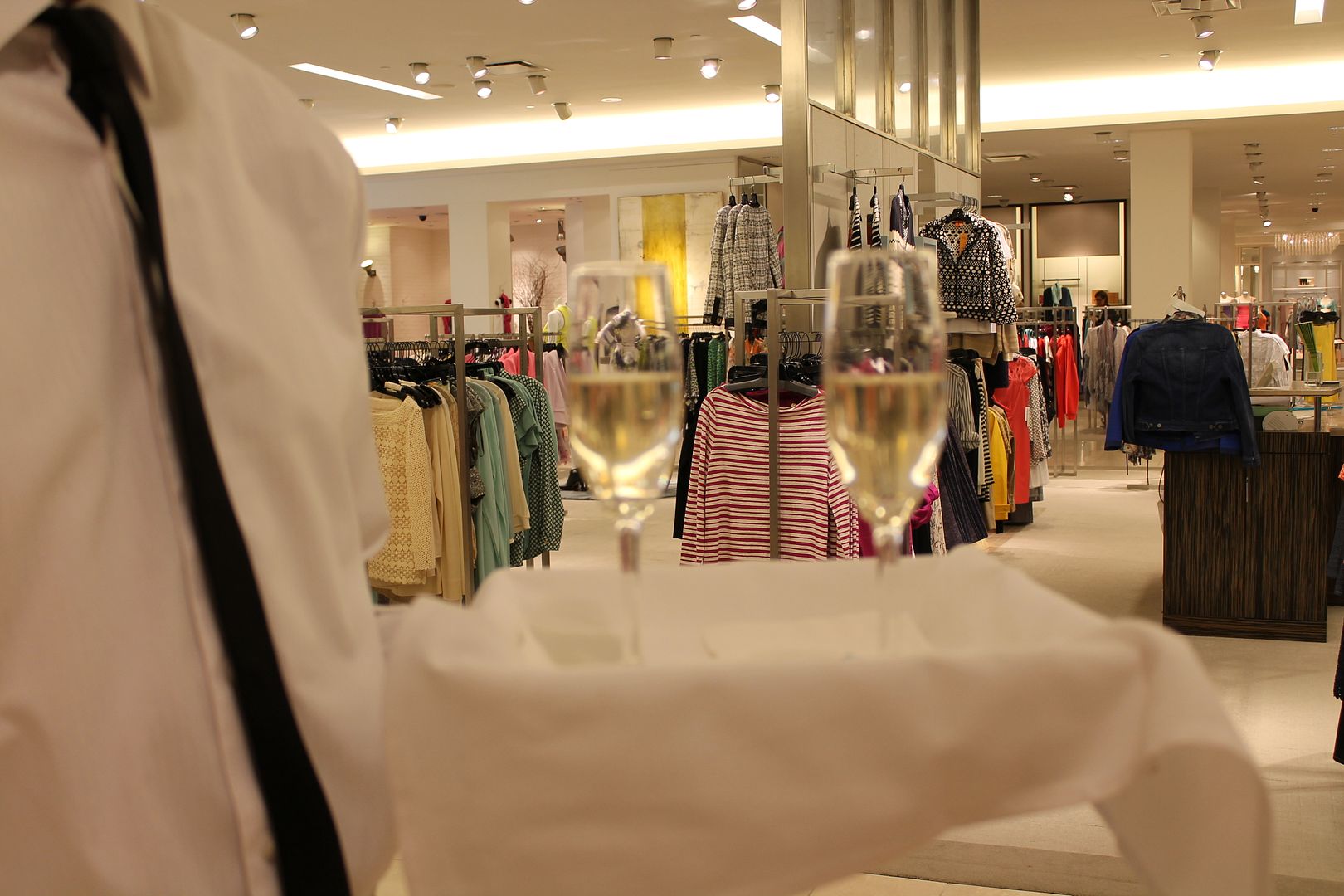 More gorgeous dresses from the line. We all know wedding season is upon us and these dresses would be so perfect for a wedding.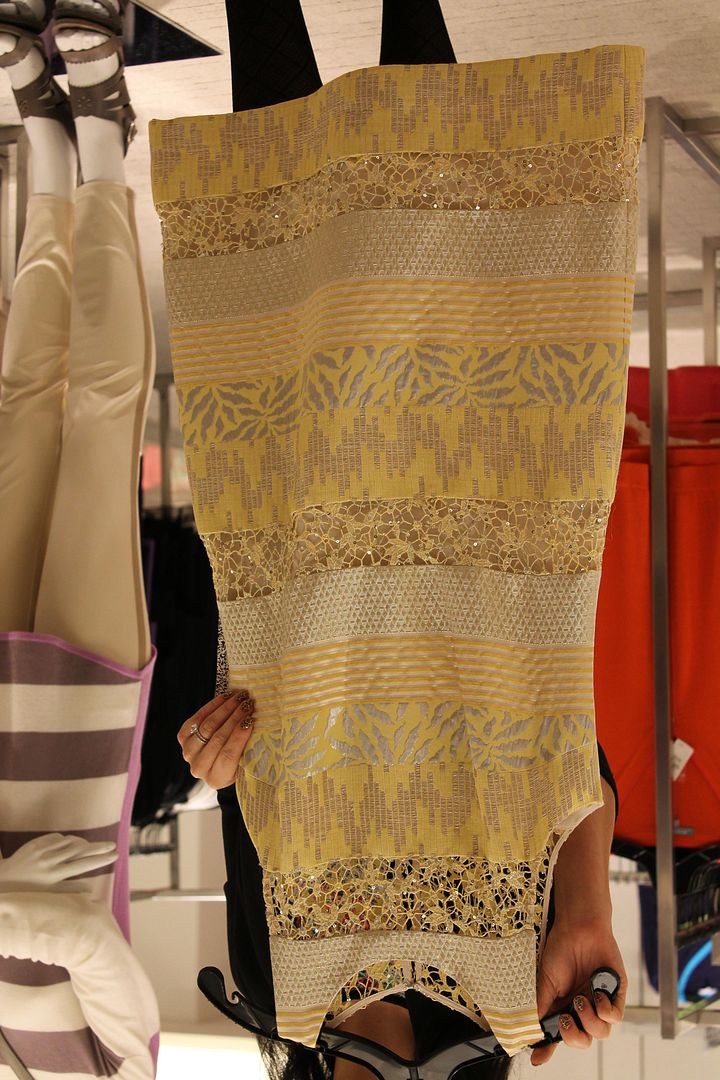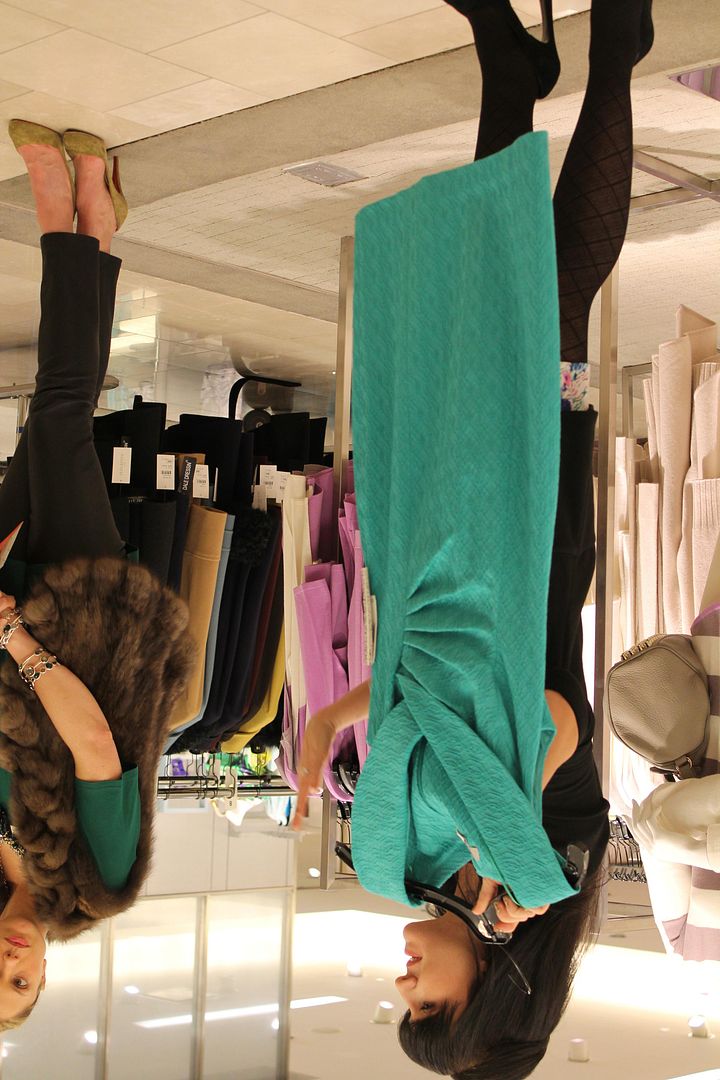 Another great thing I learned about the brand is their great attention to fit. As a technical designer, this really impressed me. They really take into account a woman's figure and use silhouettes that will be flattering on all body types. They always pay special attention to waist placement and use figure- enhancing pleats and shaping. The first dress below was made of a really cool mesh fabric. You can wad it up into a ball and it won't wrinkle! So practical! The black and white dress below is so cute-- the side band of black color is super slimming!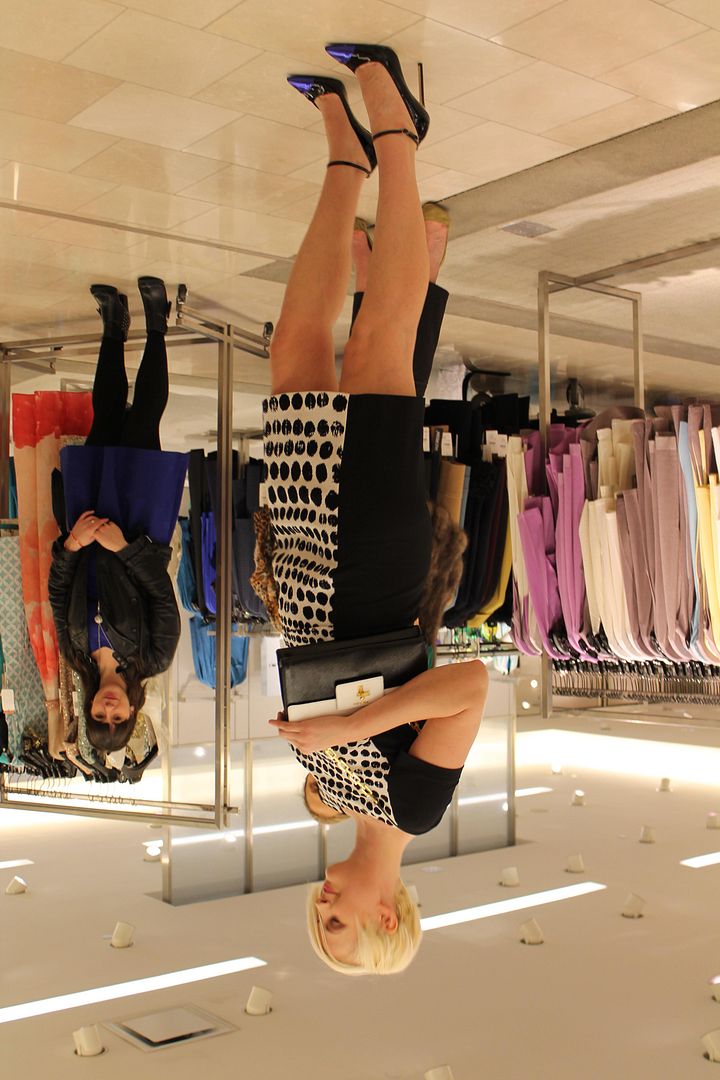 It was also a pleasure to meet Christina Solerno, the PR manager for the brand. Both Christina and Christy were so friendly and adorable! I felt like I had known them for years. :)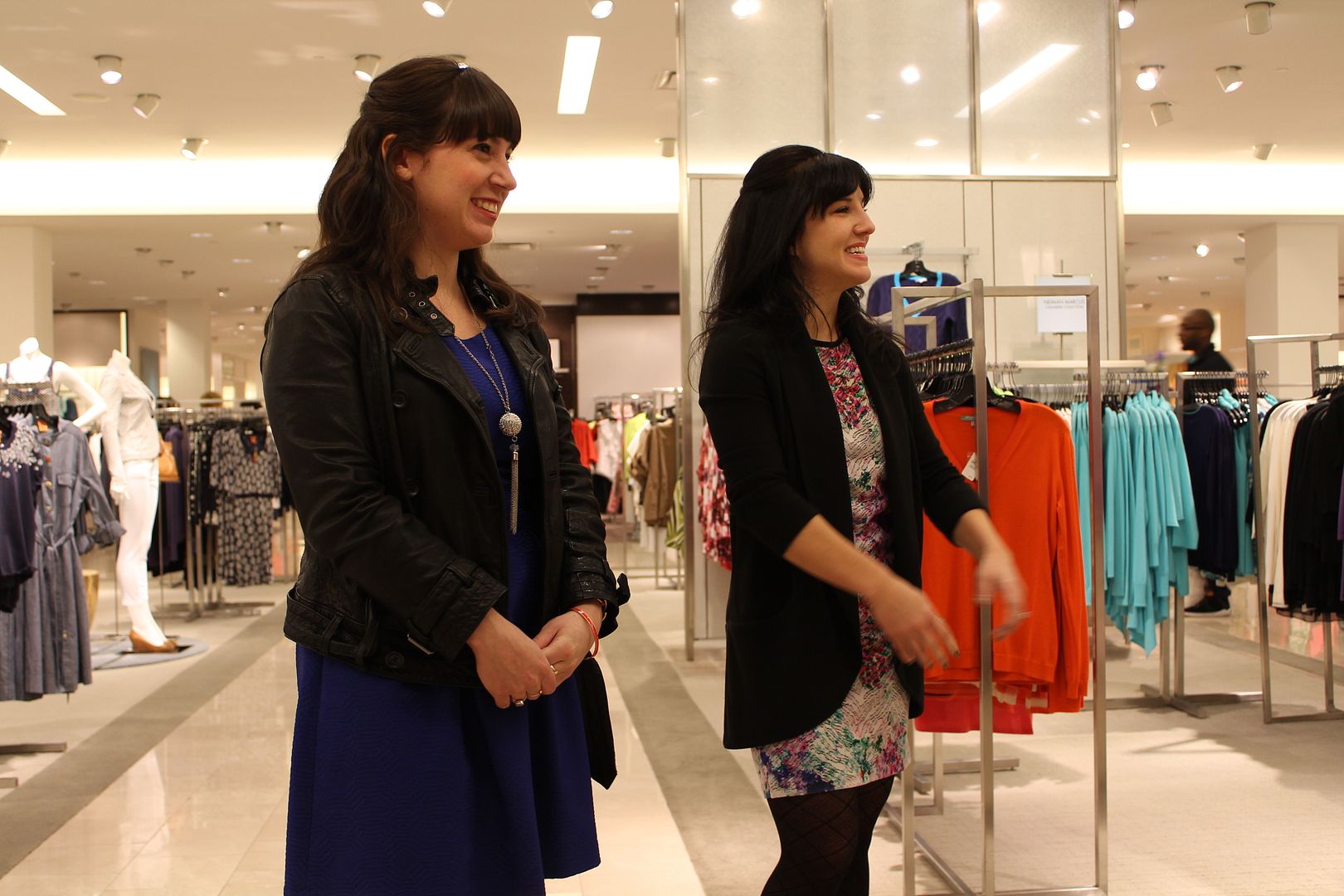 I have so much more to share from the event including the official Spring trend report from Neiman Marcus! Stay tuned!
Tweet