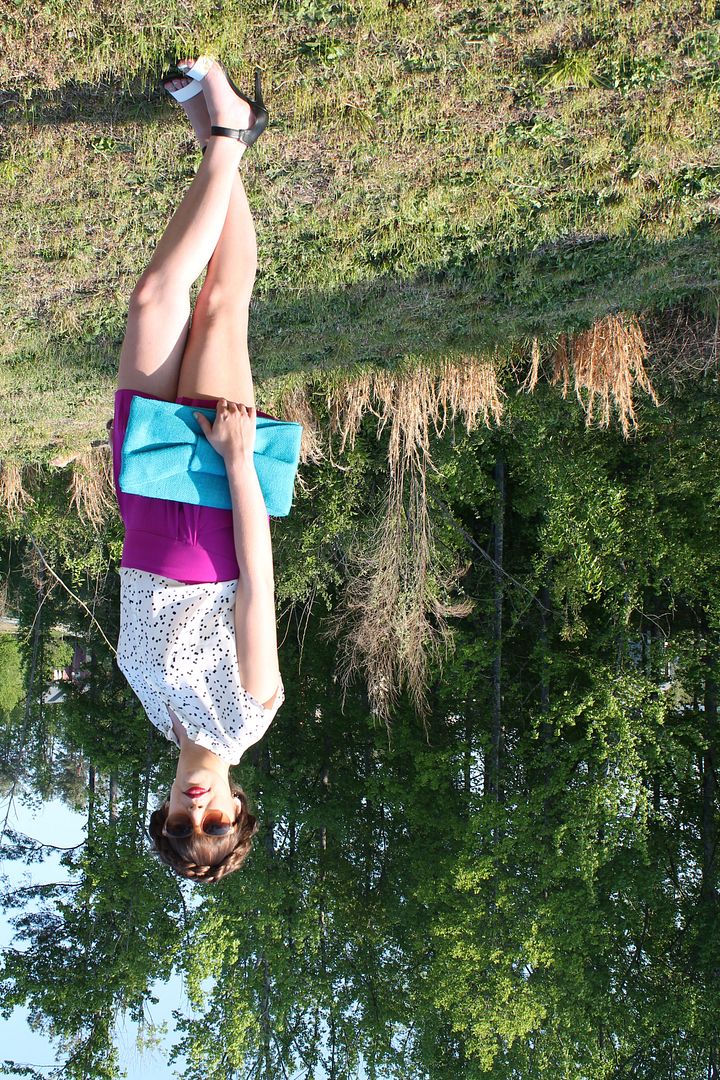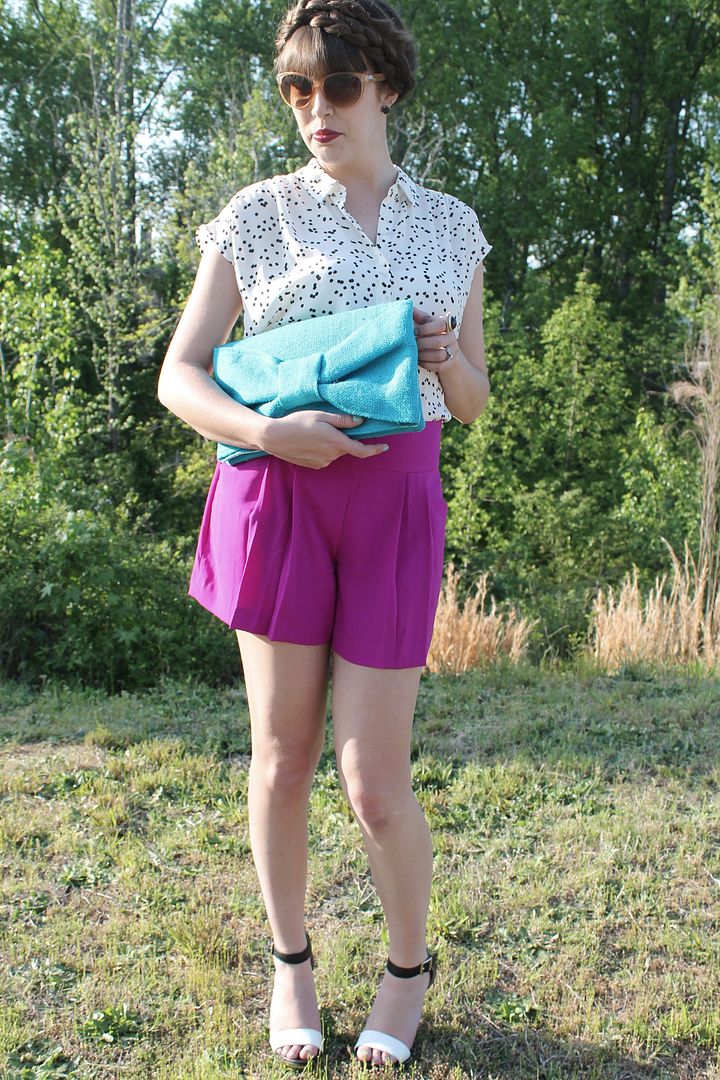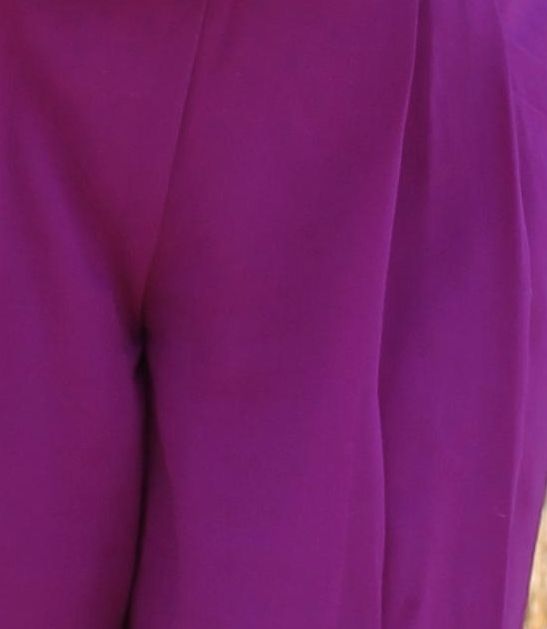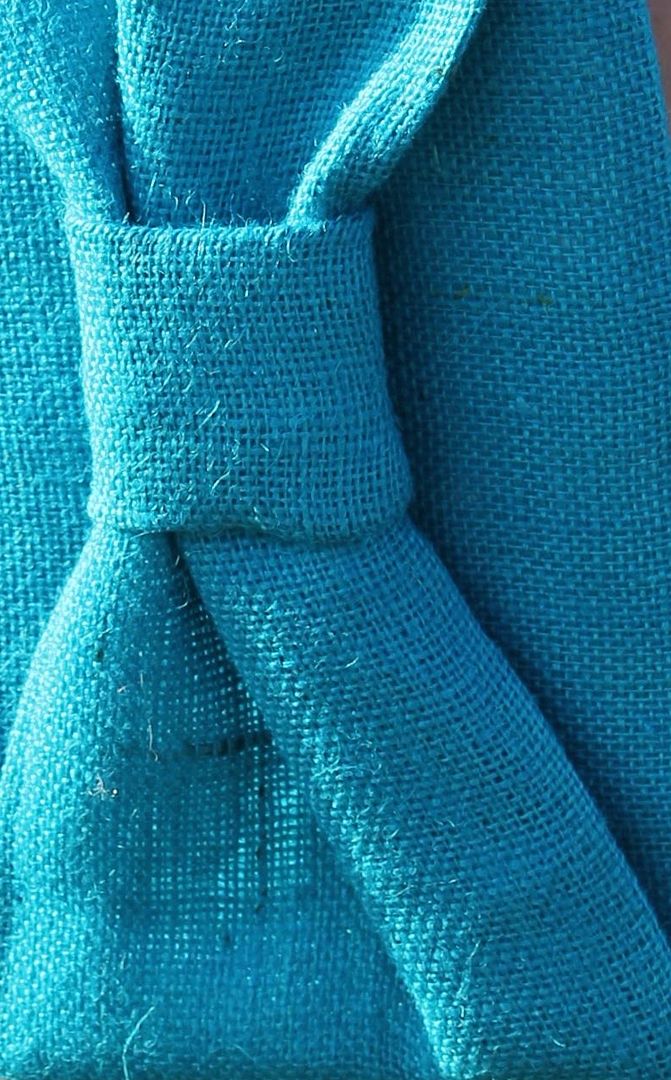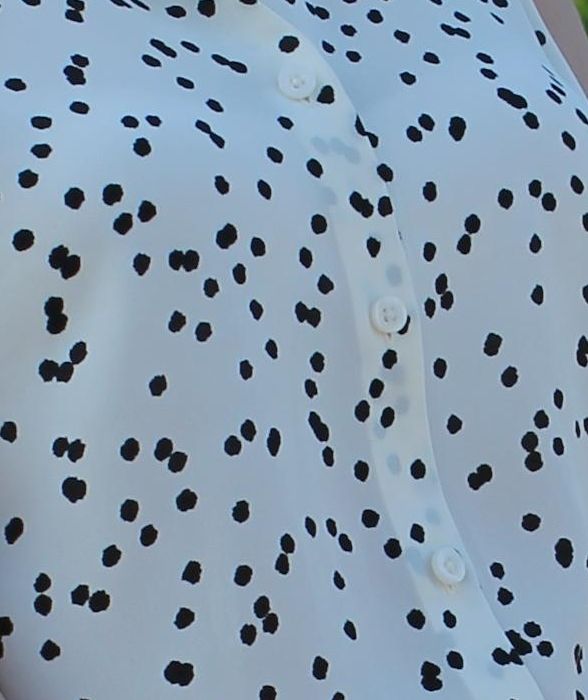 Fuchsia, Teal, and Black and White. Loving how these colors play off of each other.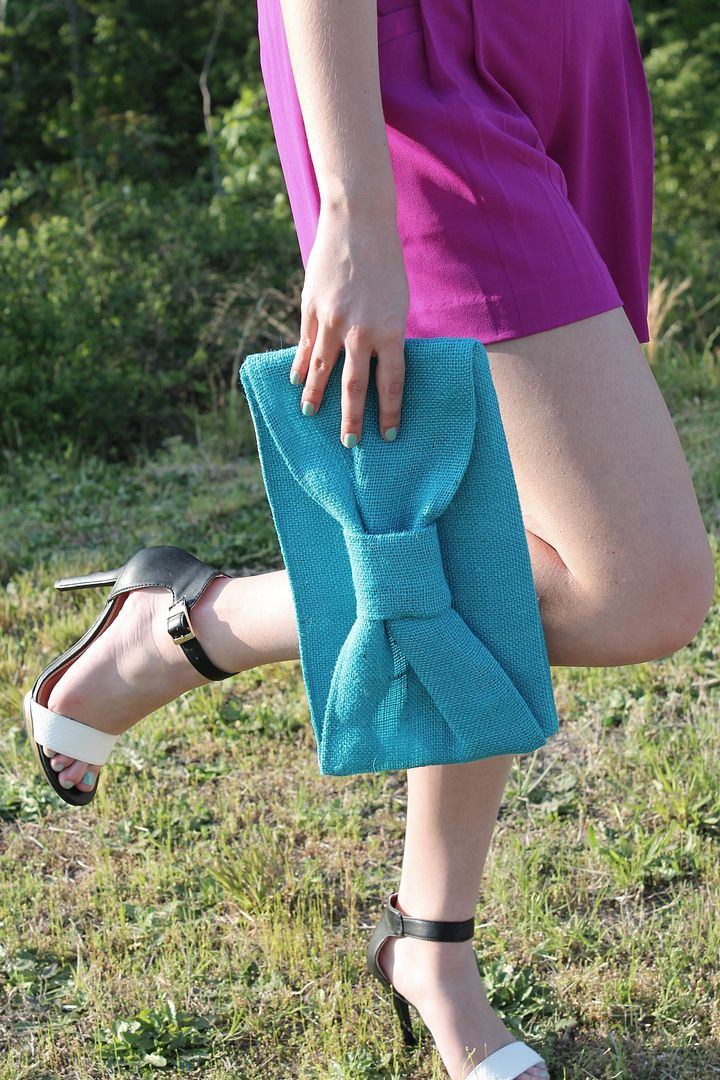 Temps may have barely reached 60 degrees this weekend, but that didn't stop me from wearing my new shorts. Few things can stop me from wearing new clothes, people. Very few things. It really is a shame that stores start selling Spring collections in December. It's a tough world for us impatient fashionistas.
P.S. My braided hair tutorial can be found
here
.
(top and shorts: Loft, sunglasses: Loft, shoes: Target, pocketbook: Presh Studios)
Tweet