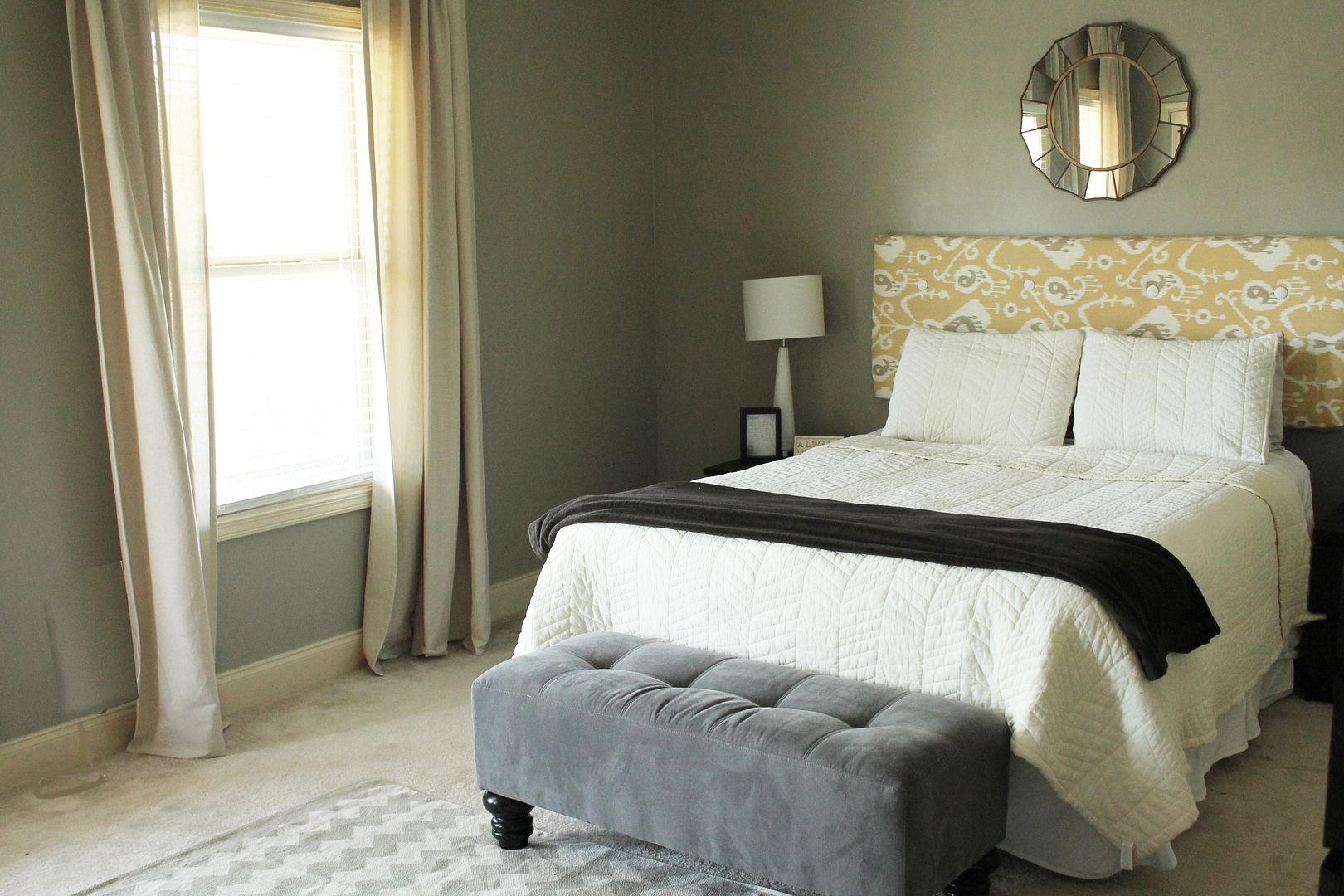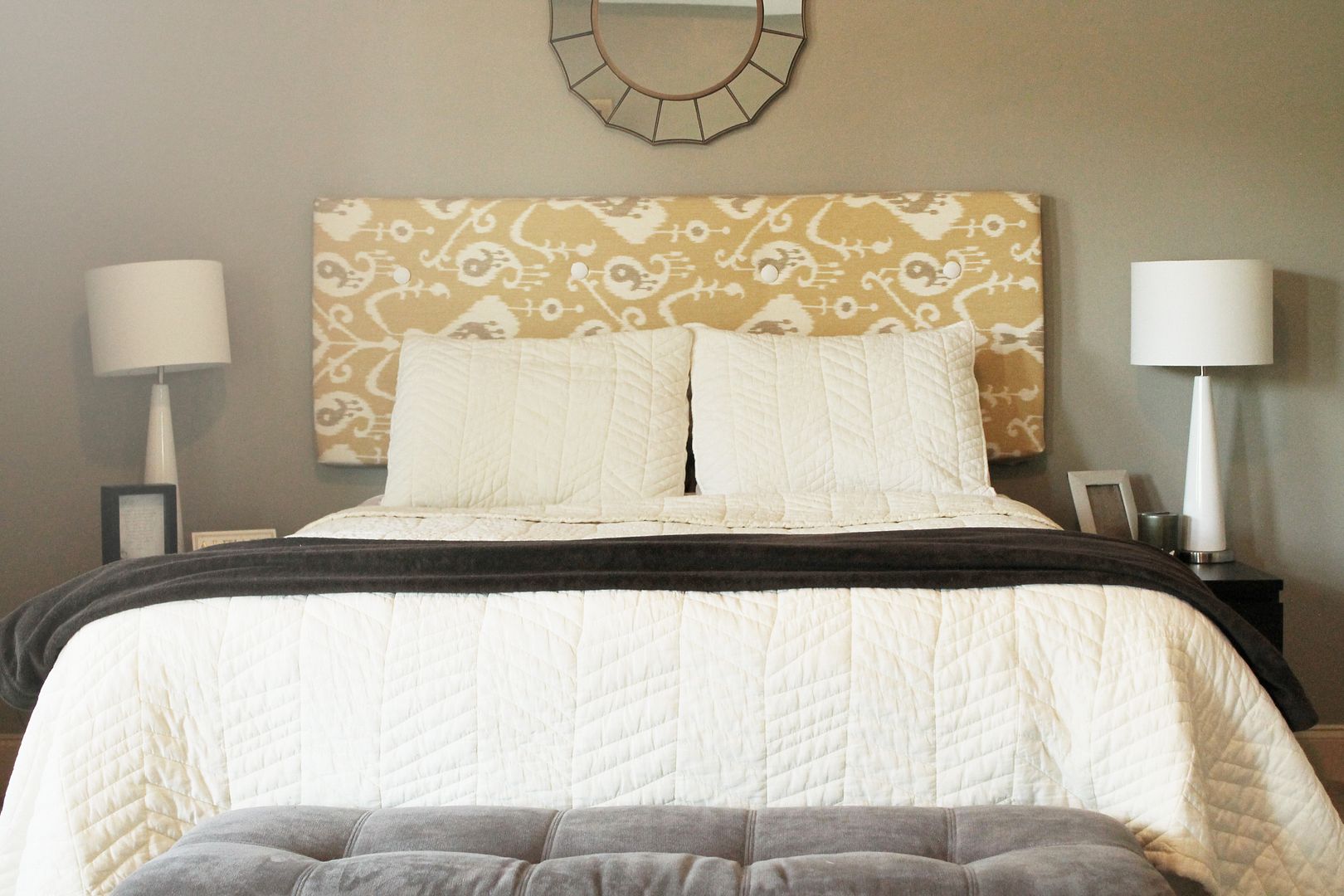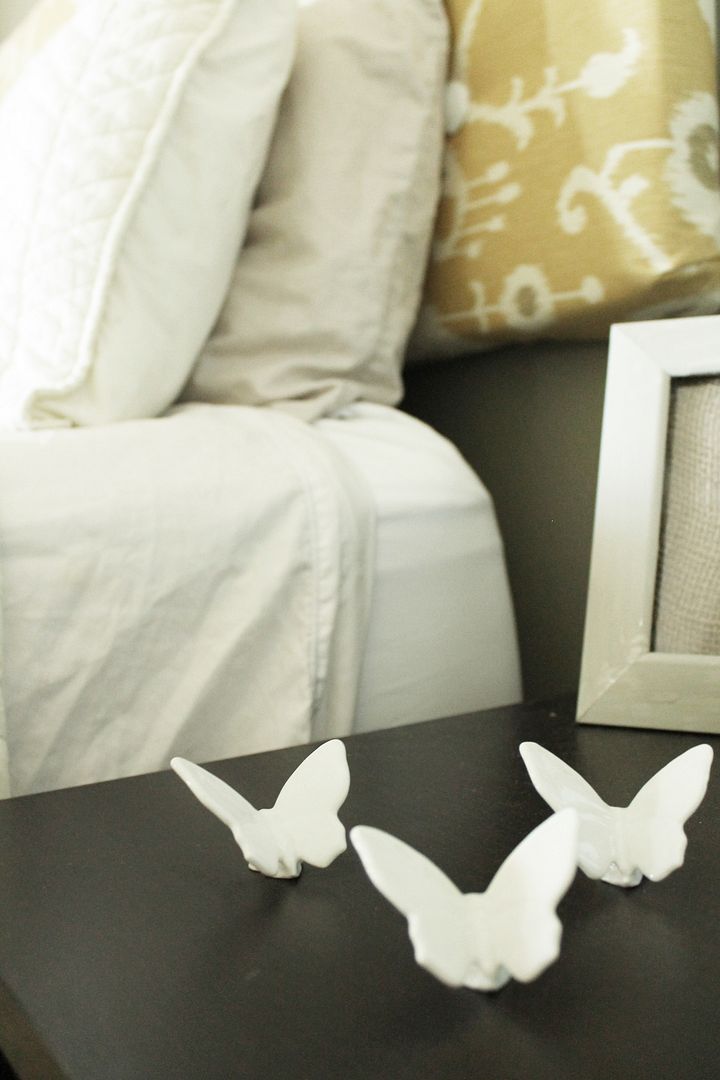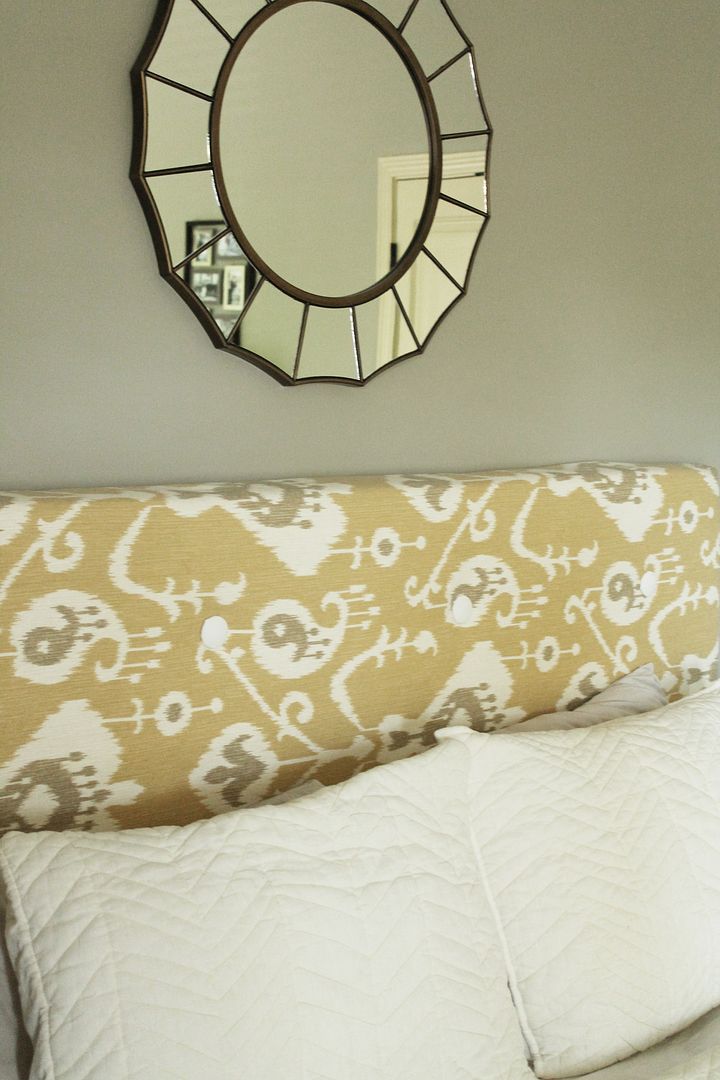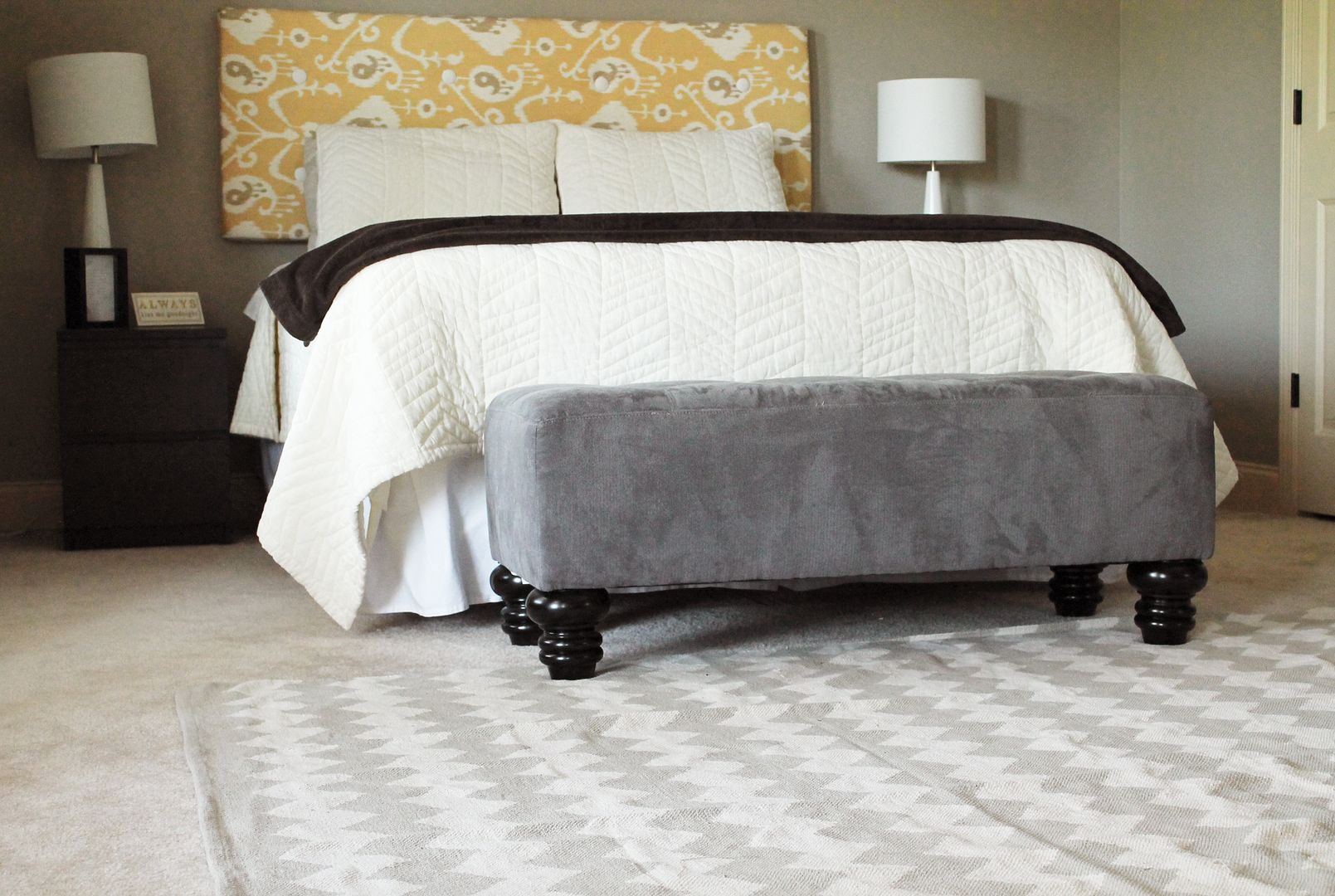 I'm slowly beginning to get my house decorated the way I like it. I've made a few additions since the last time I posted, so I thought it was high time for an update! Here is how our master bedroom is coming along. I'm definitely no interior design expert, so your thoughts are welcome!
Mirror: target
Headboard: self made
Comforter: West Elm
Bench: West Elm
Nightstands: Ikea
Lamps: Home Decorator's collection
Rug: Urban Outfitters (for a steal!)
Curtains: Ikea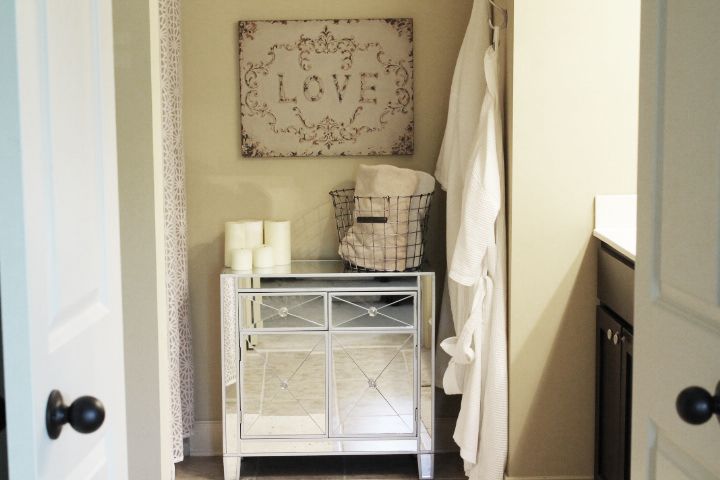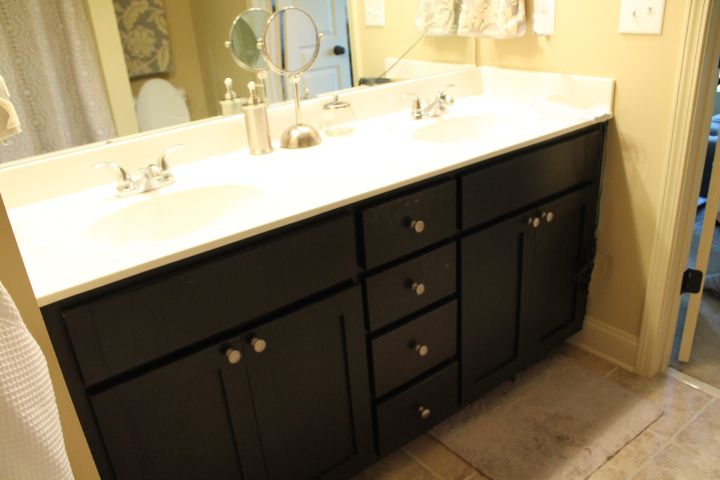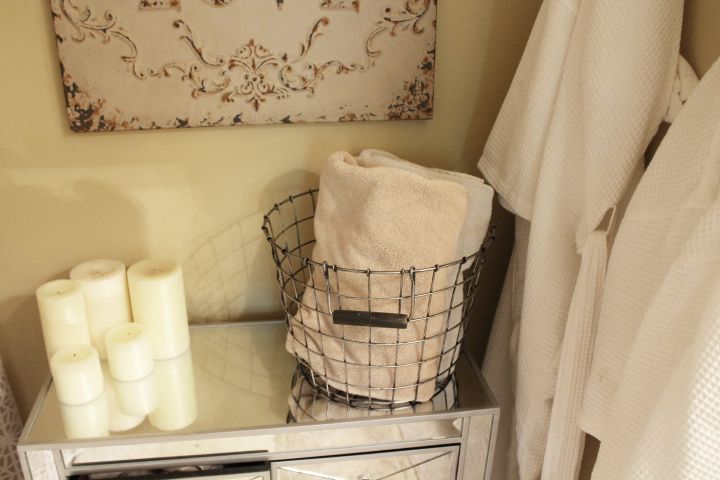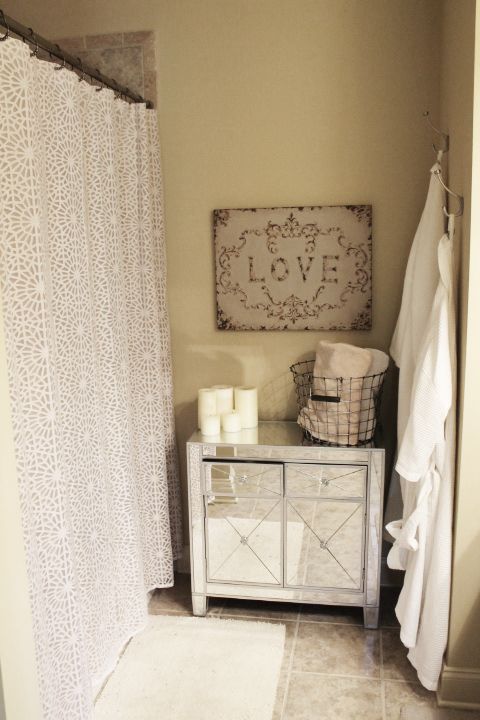 Our bathroom is just off the Master bedroom. I love the double doors that lead to it and the dark espresso cabinets! I kept things pretty neutral in here as well. I can never resist a good print though! Matt got me the white robes for Christmas after I had gushed over the robes at our hotel at Chateau Elan. There's just something about a white robe that will make you feel luxurious.
shower curtain: Target
Love sign: Home Goods
Mirrored dresser (since we don't have a linen closet)- Overstock.com
Candles: from our wedding centerpieces
Wire Basket: Home Goods
Tweet