Last Saturday my mom, sister, and I decided to go antiquing! My little sister (you remember
Bu
) was reluctant to tag along, assuming that hours of looking at "old stuff" wouldn't be very entertaining. After only a couple of aisles however, I think mom and I had convinced her otherwise!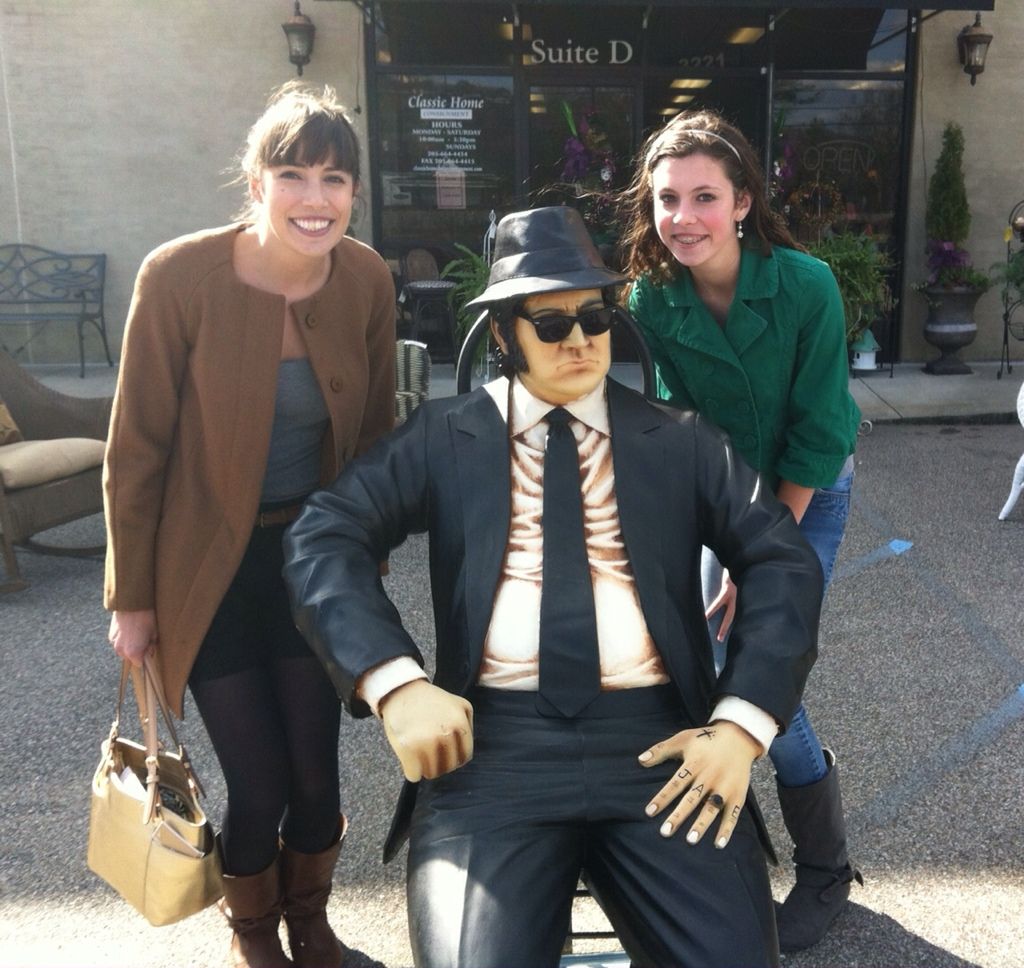 For my mom, each antique set off a dazed recollection of some childhood memory, so my sis and I soaked in all her history lessons as we jumped from booth to booth. Then... what started out as a giggle over whether or not we should purchase a 60's style hands-free hair dryer, soon snowballed into full on laughing hysteria...and we have
no
idea why! We were trying not to make a big loud scene which resulted in us making those sudden involuntary squeaking laughs (you know the type?). Our laughter may or may not have been provoked by one failed attempt to get a picture off of a wall, a spindle straight out of Sleeping Beauty, and a pair of perfect turquoise candlesticks that upon discovering were only $5 I slowly and silently picked up and walked off with.
I thought I would share a few of our treasures we purchased!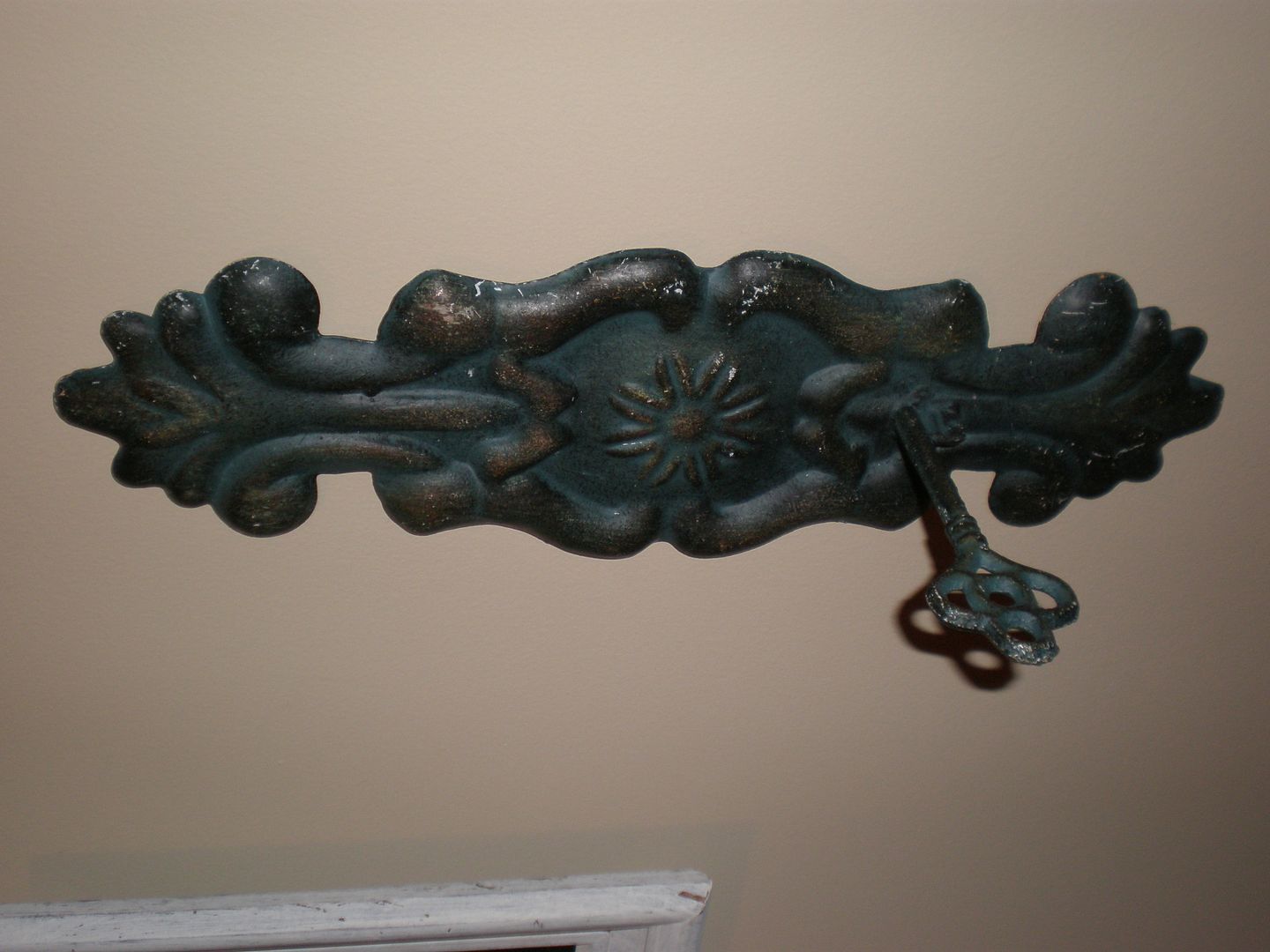 First up, we found this neat little tin keyhole thing. The tealish color was perfect for my breakfast nook.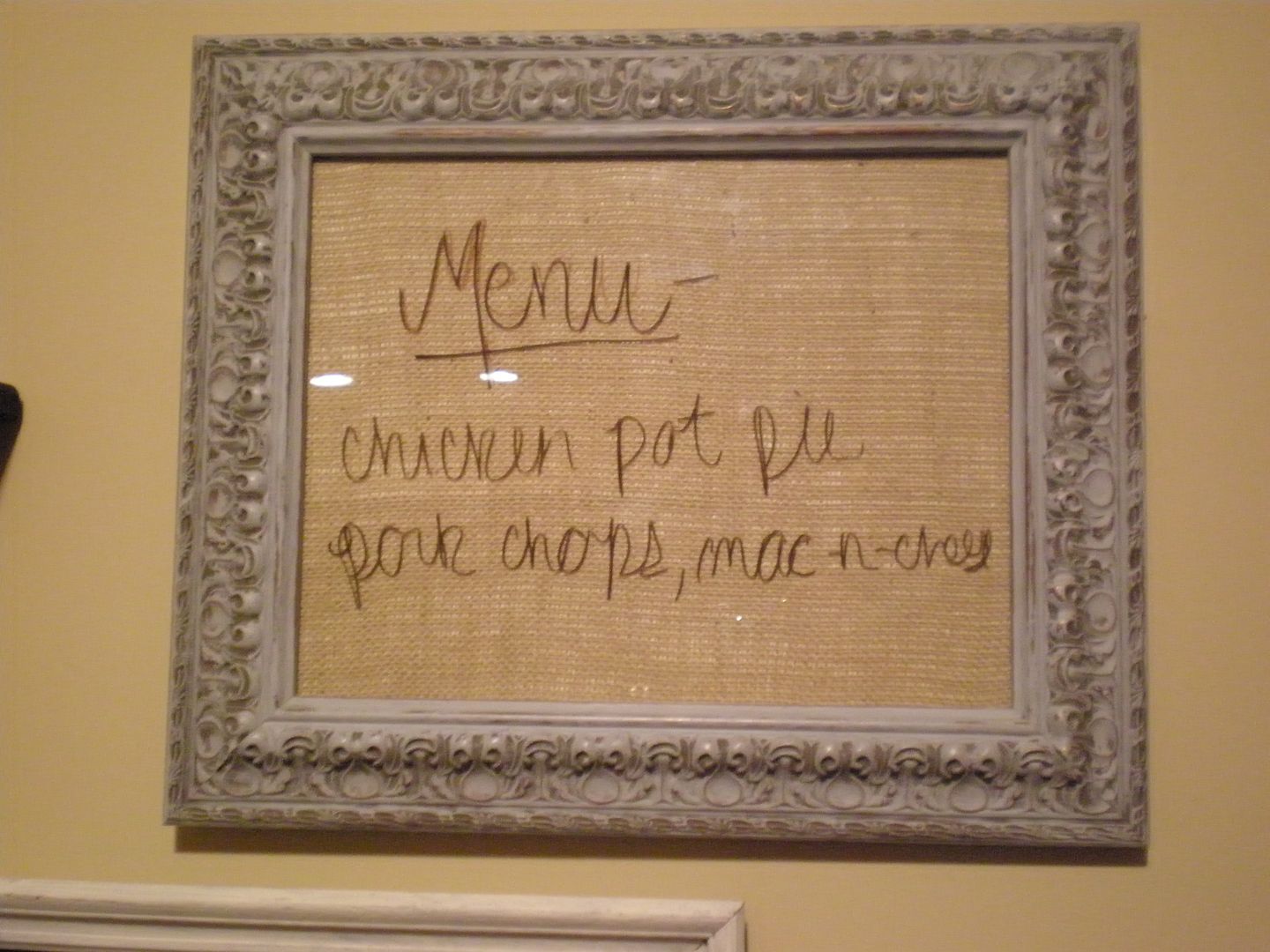 Then, we came across this really cute dry-erase board. It could easily be DIY'd. Just frame a piece of burlap and you are done! Any type of glass is a dry-erase board ya'll!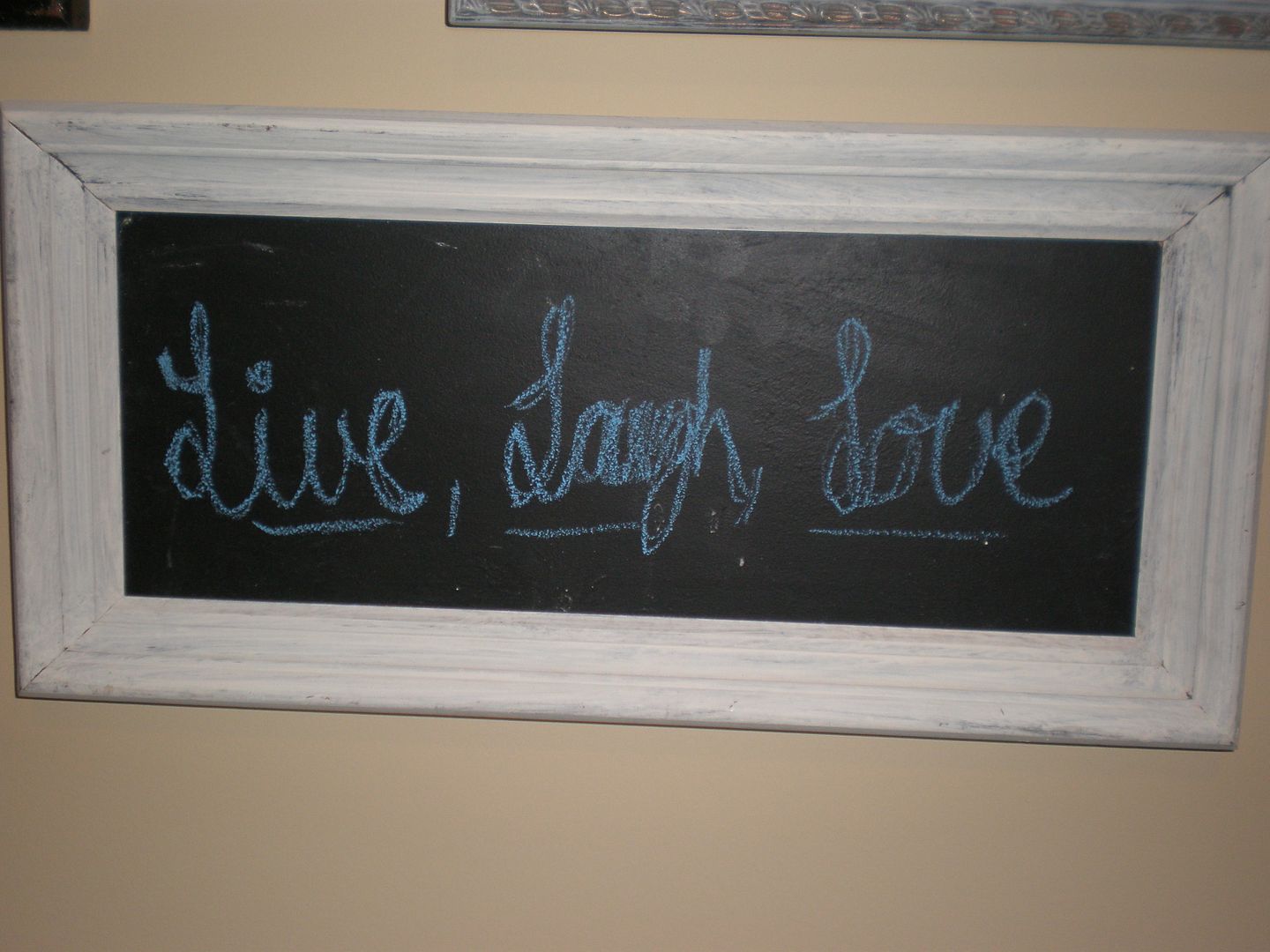 When we got to the next booth, I couldn't resist snagging this cute little chalkboard to write different quotes/Bible verses on. Bonus! The booth's owner was trying to raise money to adopt a cute little girl from China. I was glad to know I could help in a small way.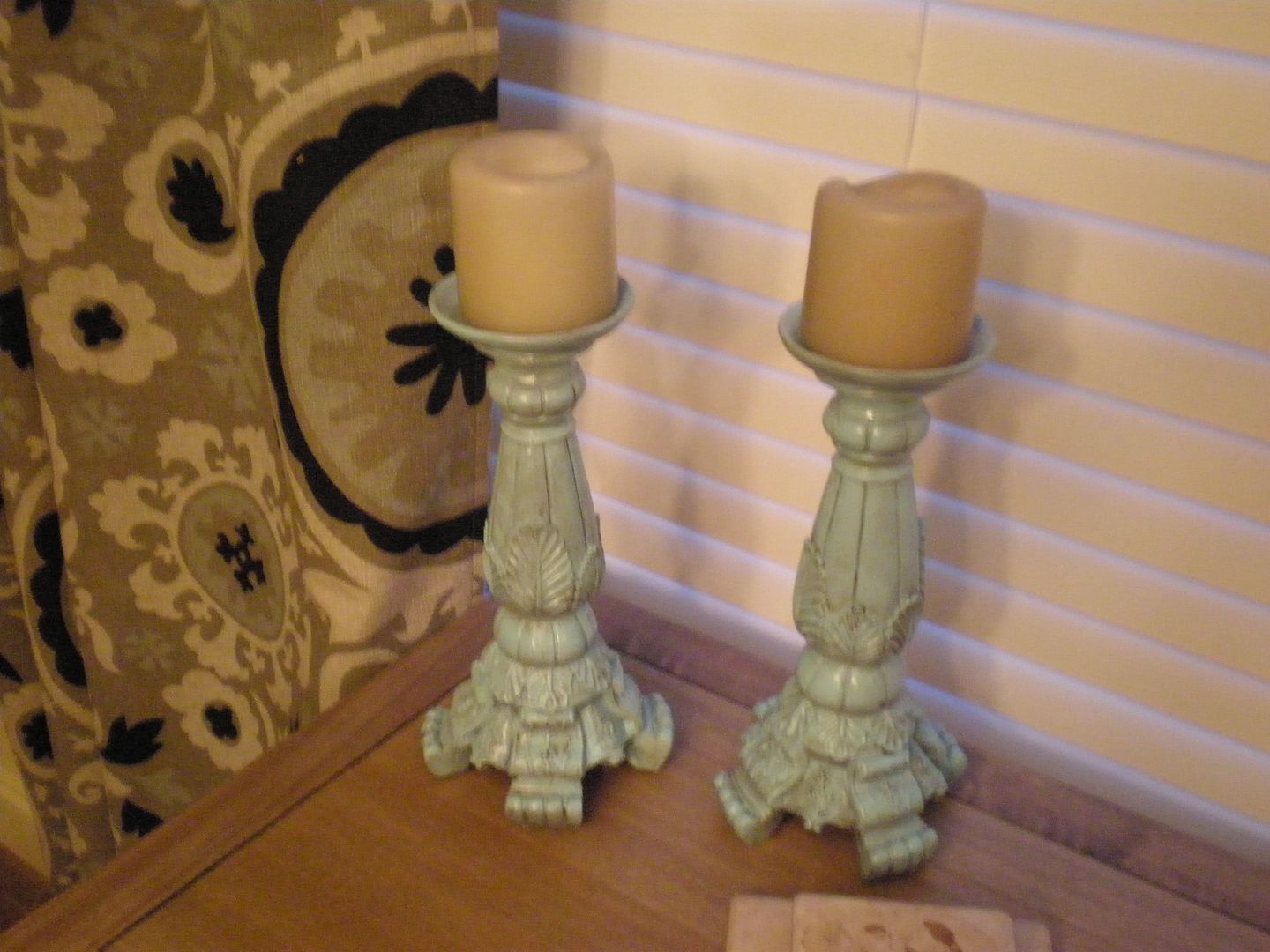 Here are those infamous $5 candlesticks...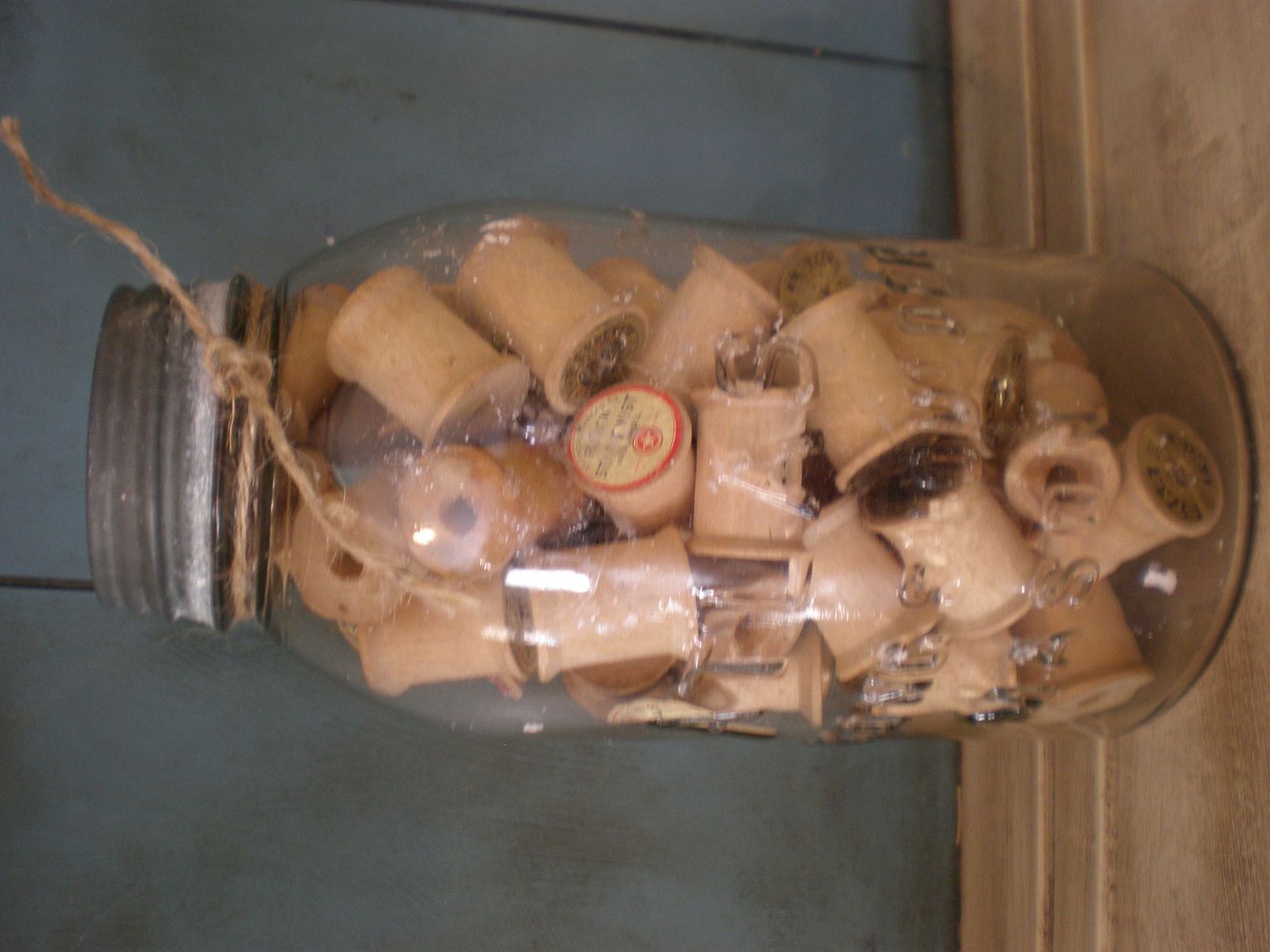 This find was sooo cool to me! A neat old jar filled with old wooden thread spools! How cute will this be in my sewing room!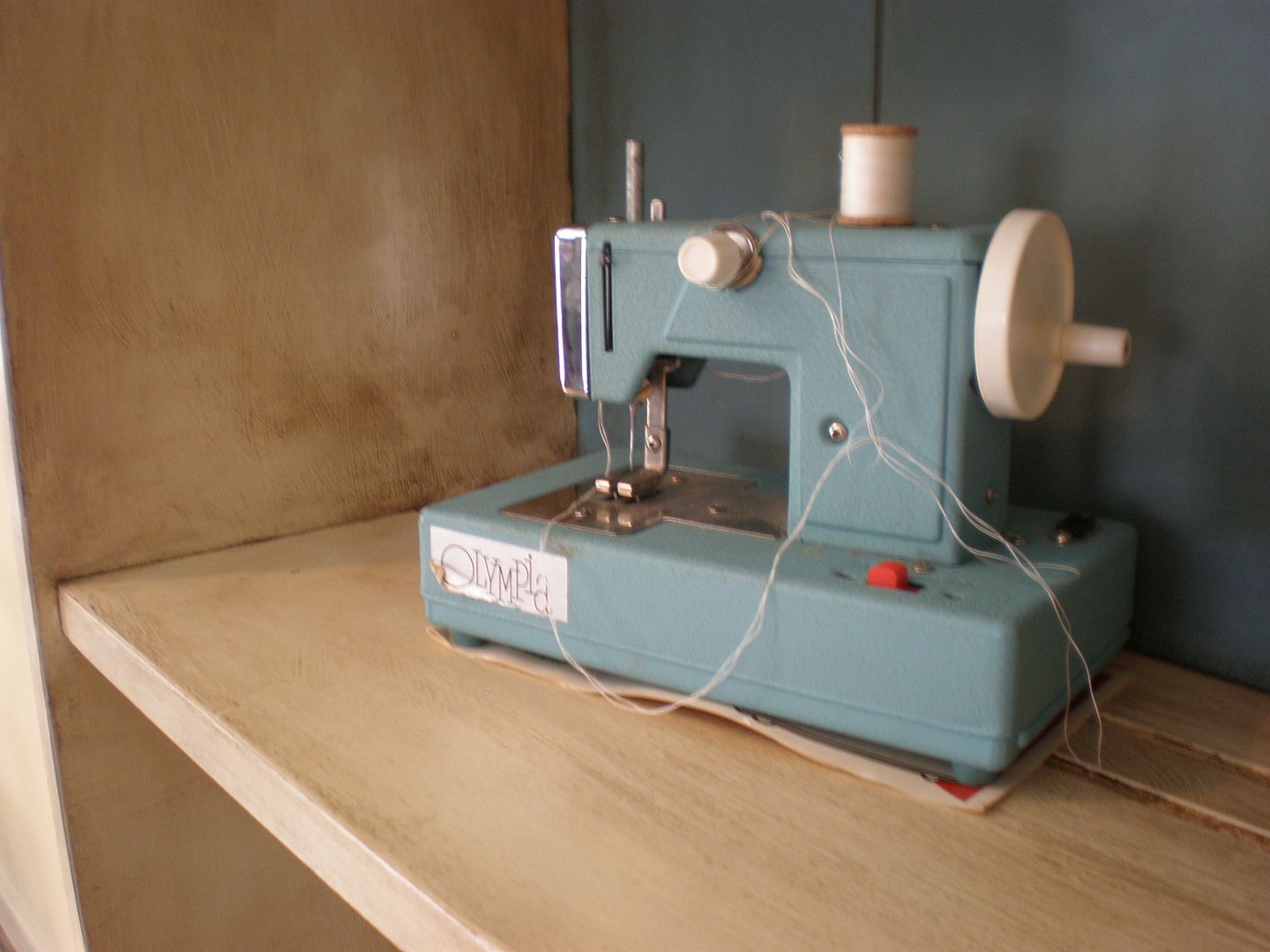 It was teal. It was tiny. It was a working sewing machine.It was vintage. It was $15. It was MINE!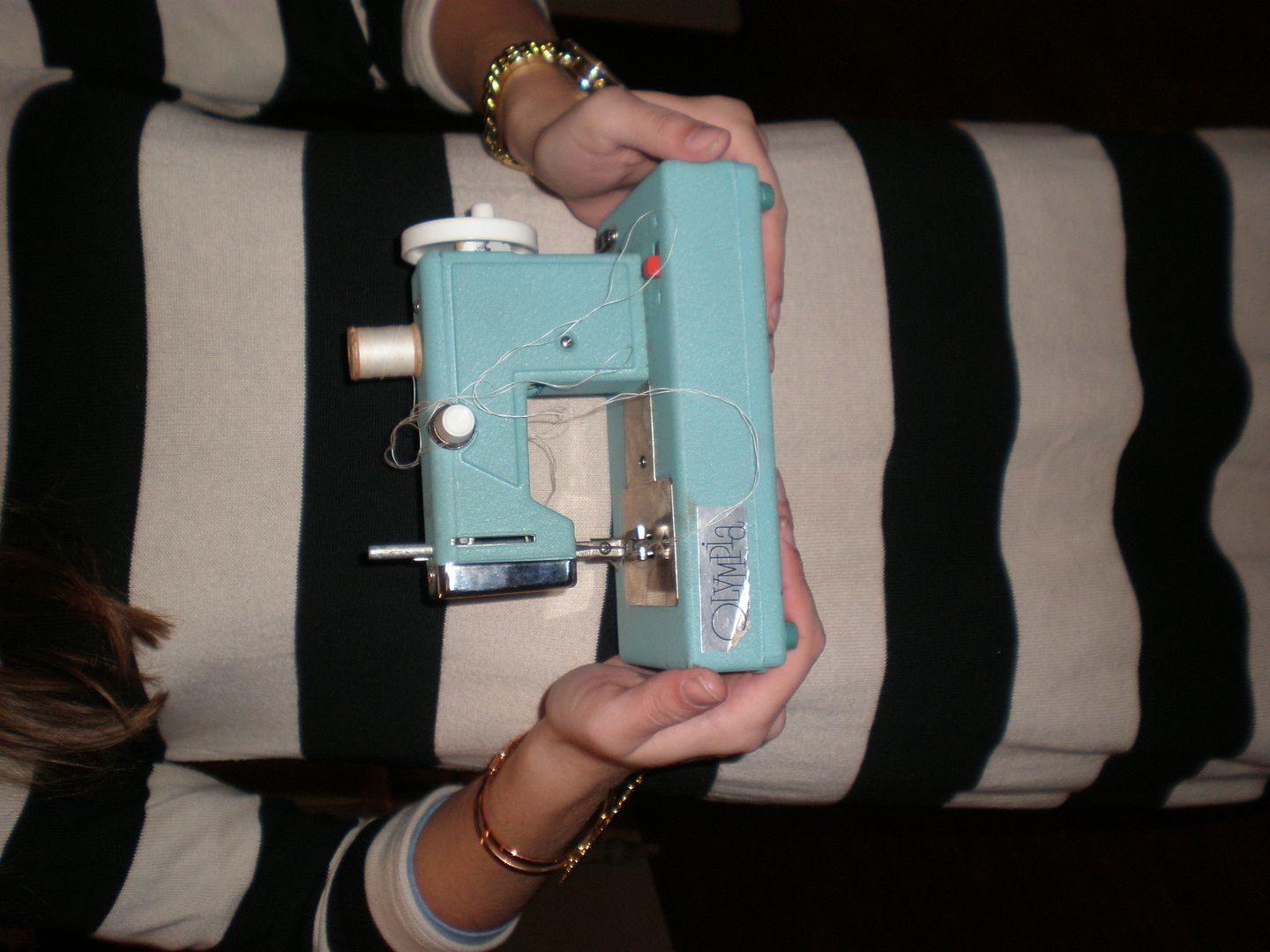 Here's a pic of me holding it just so you can see how cute and little it is. :)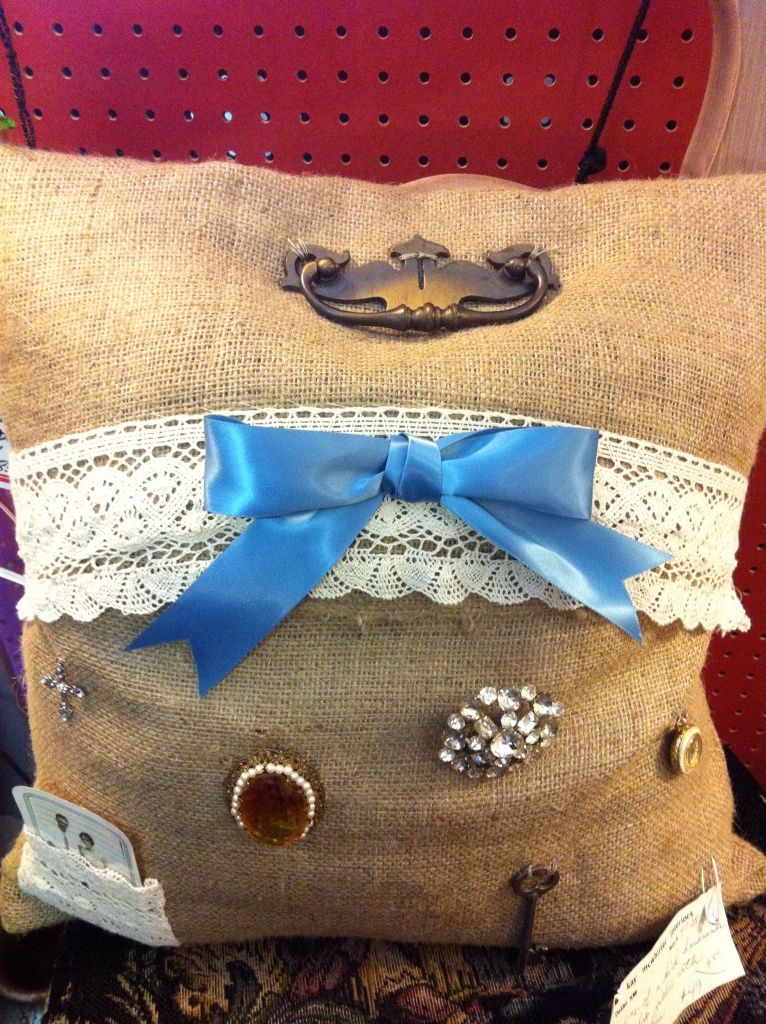 This adorable pillow was too expensive to purchase, but we took a picture so we could attempt to DIY our own!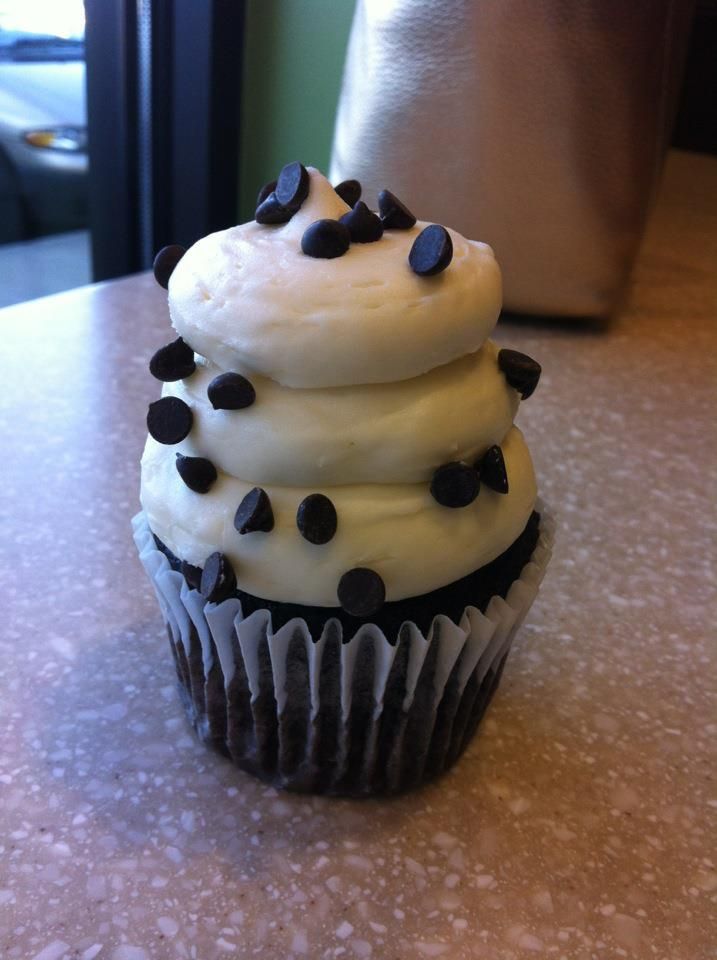 After a long hard day of treasure hunting, a stop at GiGi's cupcakes was essential. ;)
Tweet