Time for another home update! This time I'd love to show you my dining room! We actually use our dining room about every day! It is smack dab in the center of our home- between the kitchen and living room.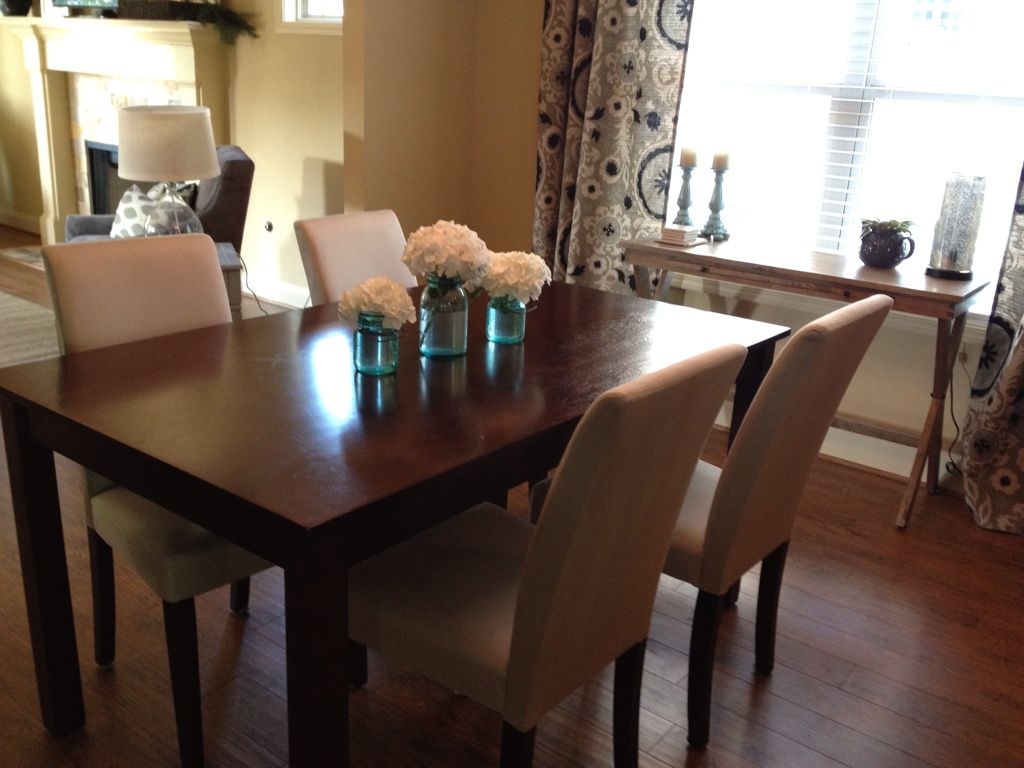 I found this table at a Birmingham store (called Bobby Bowden for those of you who live there.) They have great deals there! Now that I have more space, I am on the prowl for 2 accent chairs to go at the ends. It would just be nice to have 6 chairs for dinner parties and to help fill the space.I'm open to color suggestions! ;) I'm also thinking of getting a rug in here eventually.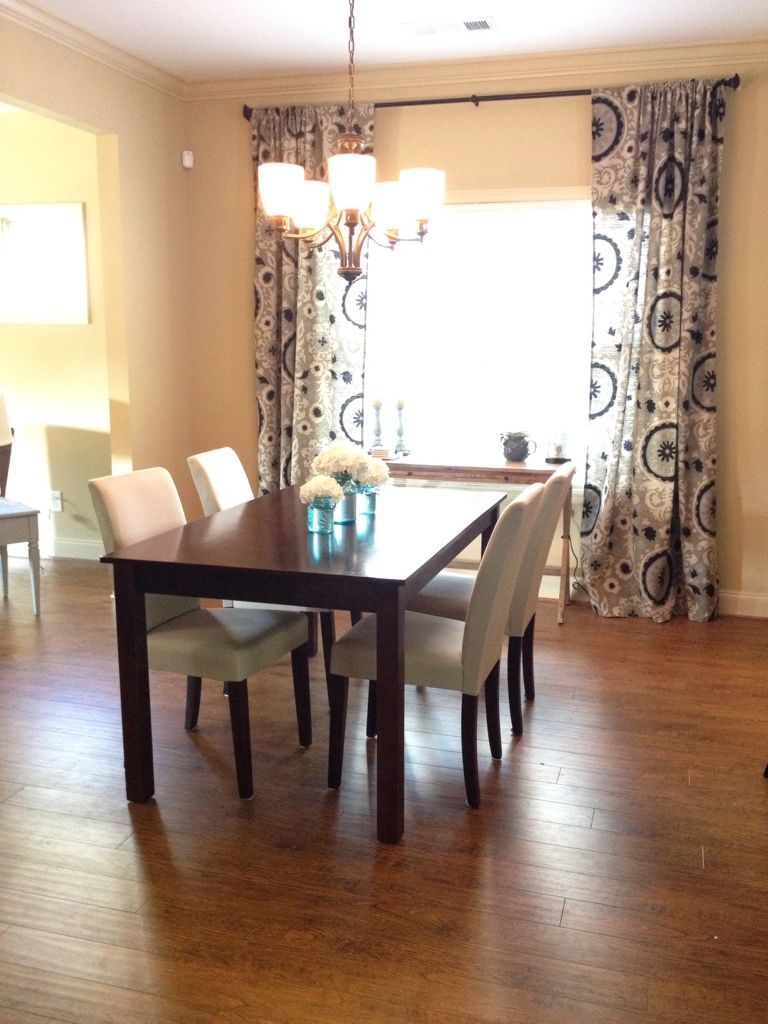 I wish I could say I always have fresh flowers in the center of my table, but these were just for a special occasion. ;) I scored these antique teal blue mason jars at a flea market recently for 5 bucks a piece!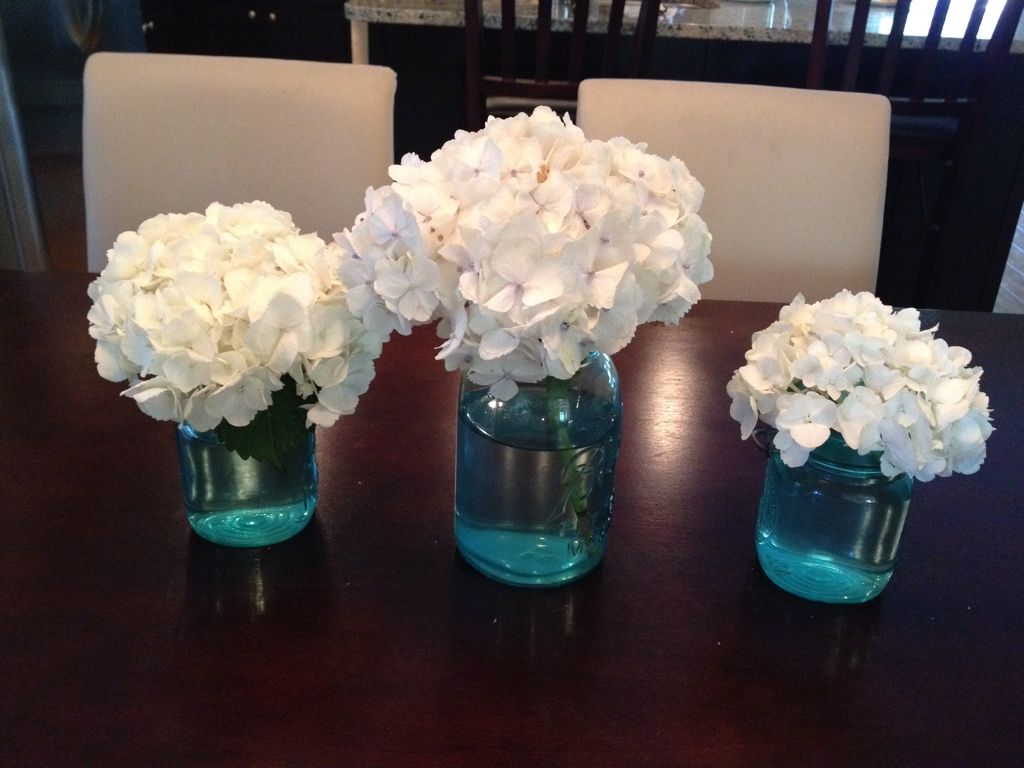 Remember this table from
Christmas
and
New Years
? Well here she is now in front of the window in the dining room. It is from World Market. I love adding and changing out different accessories when I find them. Always a work in progress. Please take note of my African Violet that my grandmother gave me several months ago and I have yet to kill! Hooray!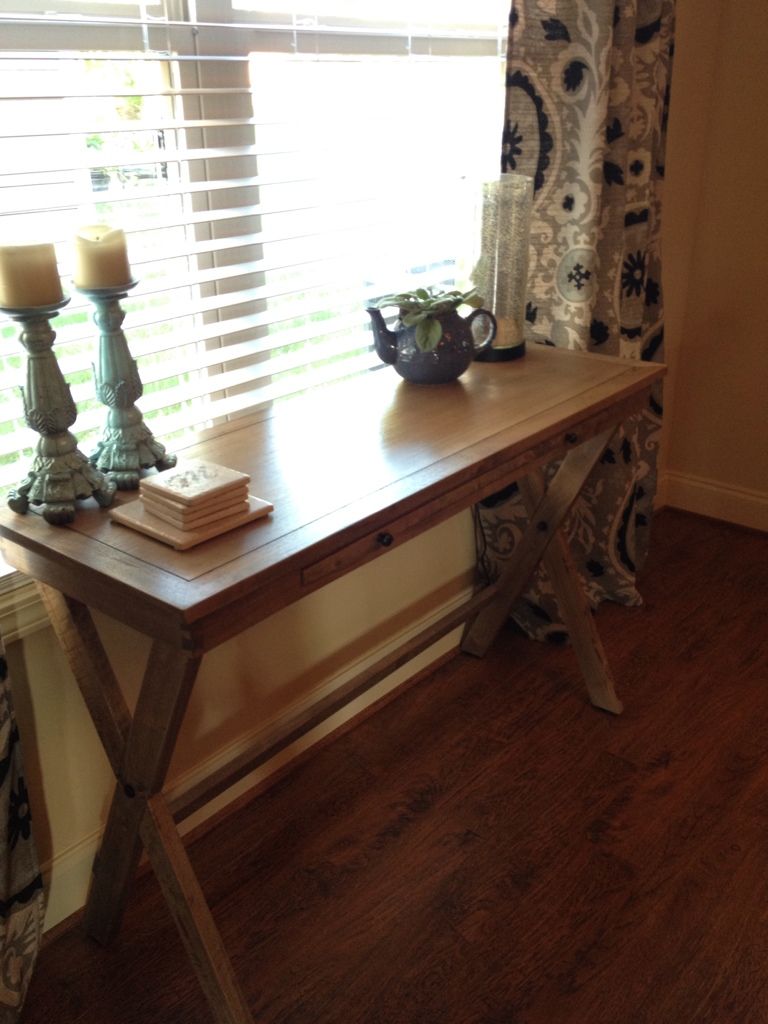 The curtains were made by yours truly and match the ones in the living room. I wanted a way to tie the 2 rooms together so I thought the curtains should be the same.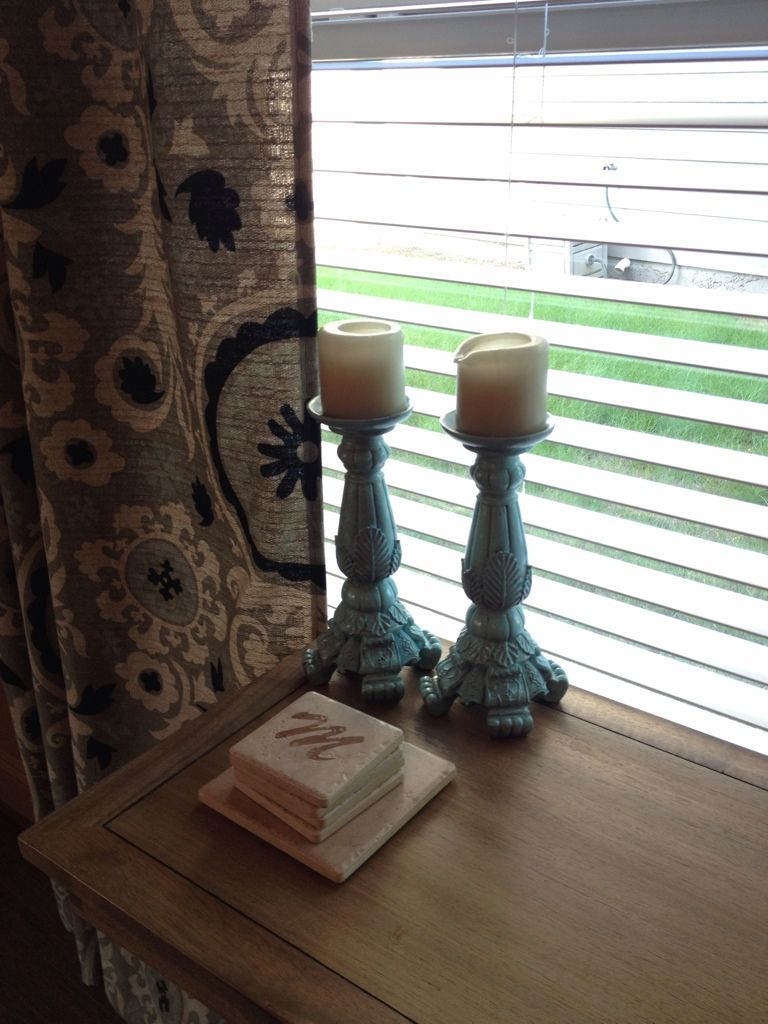 Here is my beloved Vera Wang china in my china cabinet! I still sometimes pinch myself when I walk by it because it truly was one of my dreams to have Vera Wang china! I have to remind myself how truly blessed I am! And yes, I am planning on eating off of it on a very special occasion one day.. promise! The cabinet is from good old Ikea! To me, it doesn't look like something you'd find there! :)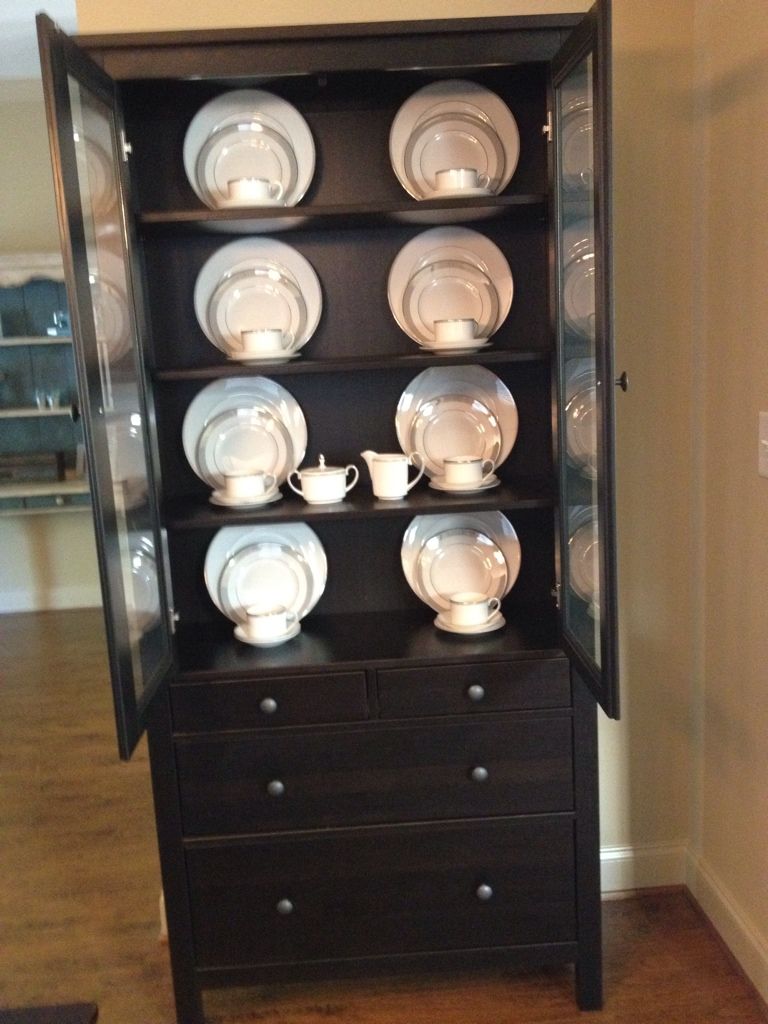 Well, hope you enjoyed a peek into where we dine!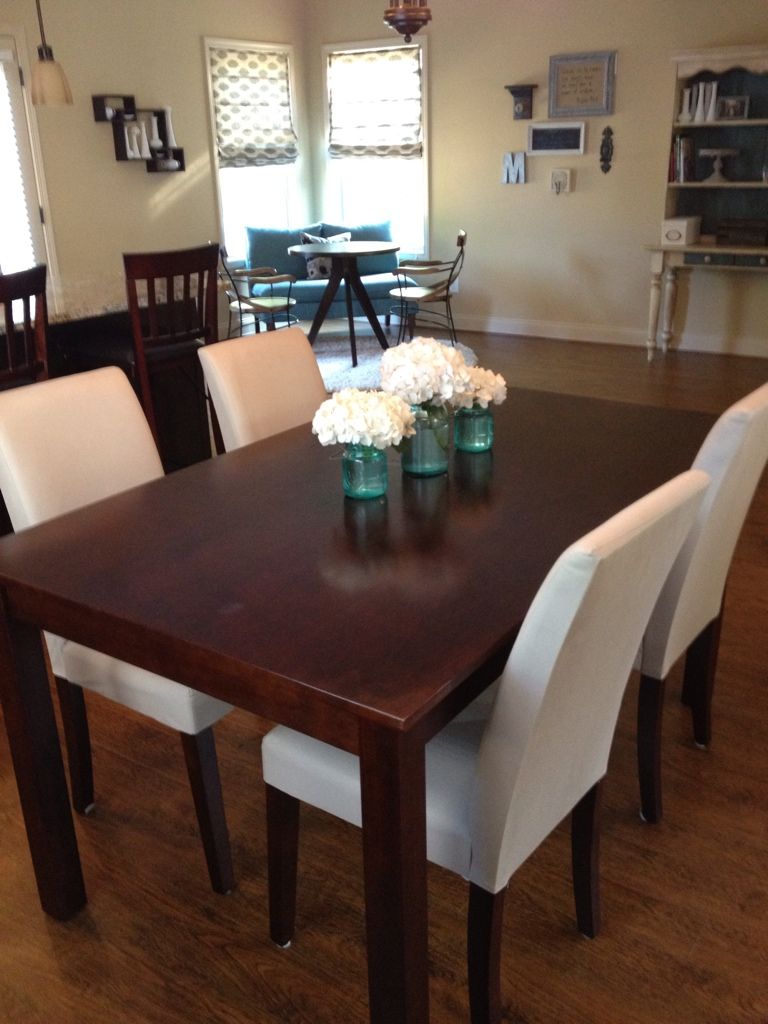 Tweet